Pasta Gratin
Looking for an easy and satisfying meal for the family? Pasta Gratin is the tasty and cozy dish you need. Add your favorite Violife, bake and serve warm!
Prep time

15 min

Servings

Portions 6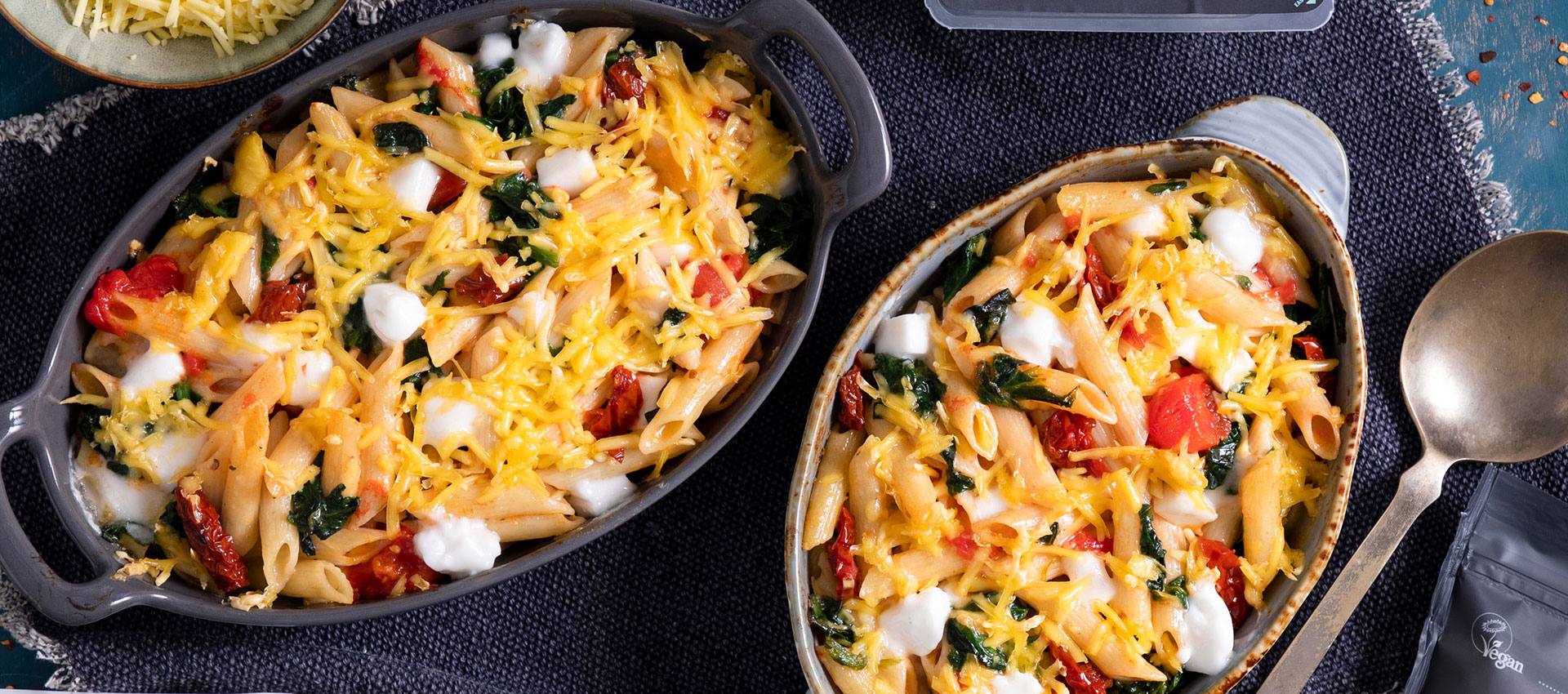 7.05 oz Violife Just Like Cream Cheese Original
8 oz Violife Just Like Mozzarella shreds
7.02 oz Violife Just like Feta block, crumbled
17.6 oz penne
2 tbsp olive oil
1 medium onion, chopped
2 cloves garlic, minced
14 oz cherry tomatoes, tinned
¼ tsp chili flakes
7 oz spinach
10 sundried tomatoes, halved
salt and pepper
Cook the penne in salted water according to the pack instructions, sieve and set aside.
Heat olive oil in a large pan and sauté the onion until soft and golden.
Add the garlic and cook for one more minute. Add the tomatoes and chili flakes.
Season and simmer for about 15 minutes. Add the spinach and cook until wilted for a further 2 minutes. Then add the sundried tomatoes and stir.
Remove from the heat and add the Violife Just Like Cream Cheese, stirring until melted and combined.
Pour the penne into the creamy sauce along with half of the Just like Feta block and half of the Just Like Mozzarella shreds and stir until they are nicely mixed with the pasta.
Preheat oven to 356°F.
Pour into a big baking tray or two small ones and top with the remaining Violife Just like Feta block and Just Like Mozzarella shreds.
Bake for 20 minutes in the oven.