Smashed Baby Potatoes
Prep time

35 min

Servings

Portions 4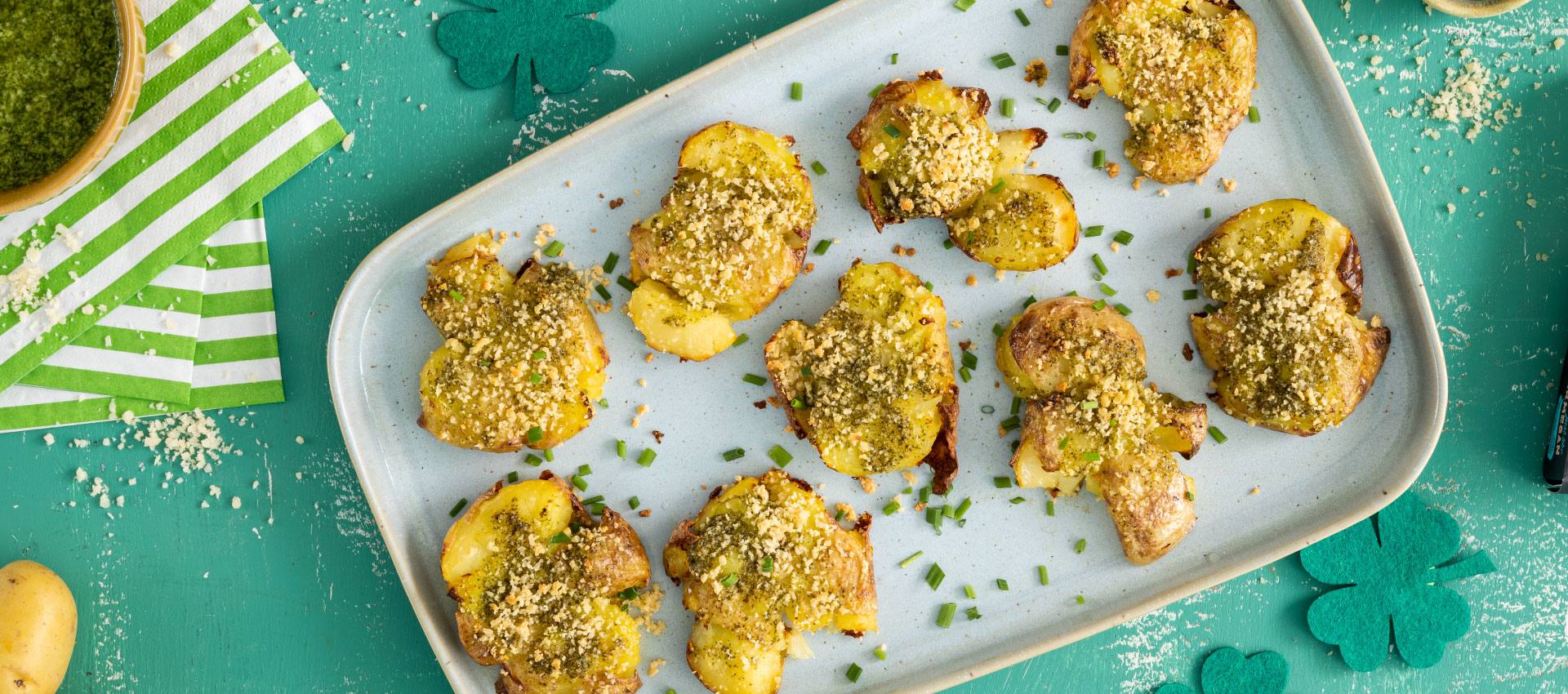 FOR THE PESTO:
1 Violife Parmesan Style Wedge
1/4 cup basil leaves
2 tbsp garlic cloves
Zest of 1 lemon
Juice of 1 lemon
5 tbsp olive oil
FOR THE POTATOES:
1 kg baby or small potatoes
2 tbsp sea salt
8 tbsp olive oil
freshly ground black pepper, to taste
fresh parsley, chives, and green onions, sliced
To make the pesto sauce place all the ingredients in a blender and blitz well. Set aside.
In a pot, boil potatoes in salted cold water until tender.
Place on a baking tray and use a potato masher to squish them one by one, keeping them in one piece.
Coat each potato with a dollop of pesto sauce and spread using a brush.
Drizzle with olive oil and bake in a preheated oven at 390°F (200°C) for 20-30 minutes, until golden and crisp.
Serve by garnishing with fresh herbs and the remaining pesto sauce.