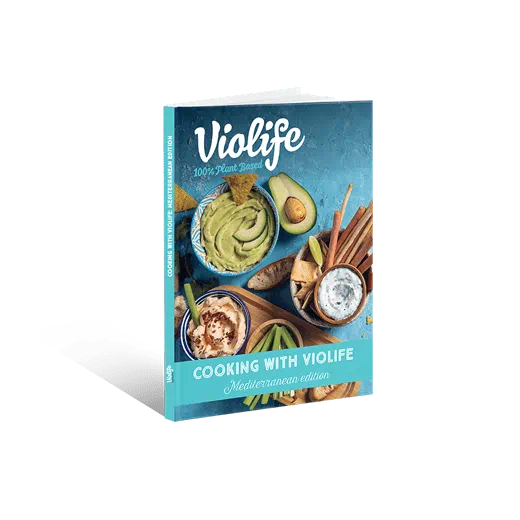 Mediterranean Cookbook
Introducing the ultimate plant-based cookbook for foodies, health enthusiasts, and anyone looking to add more variety to their menus!
The cookbook offers a tantalizing collection of recipes inspired by Violife's Mediterranean heritage that are perfect for those who want to enjoy delicious, healthy meals made entirely from plant-based ingredients.
Whether you're a seasoned vegan or just starting to explore plant-based eating,these recipes are sure to satisfy your cravings for fresh, flavourful cuisine.
Flipping through the pages, you'll find recipes that feature sun-kissed vegetables, aromatic herbs, and plenty of zesty spices, all combined in unique and exciting ways. So, whether you're looking to impress guests and loved ones at your next dinner party or simply want to enjoy a healthy, delicious meal at home, the cookbook has something for everyone!