Broccoli & Cheeze Souffle
Trust us this is the best Broccoli & Cheeze Souffle you have ever tried! Discover this amazing recipe with Violife Grated Original. You can thank us later!
Prep time

10 minutes

Servings

6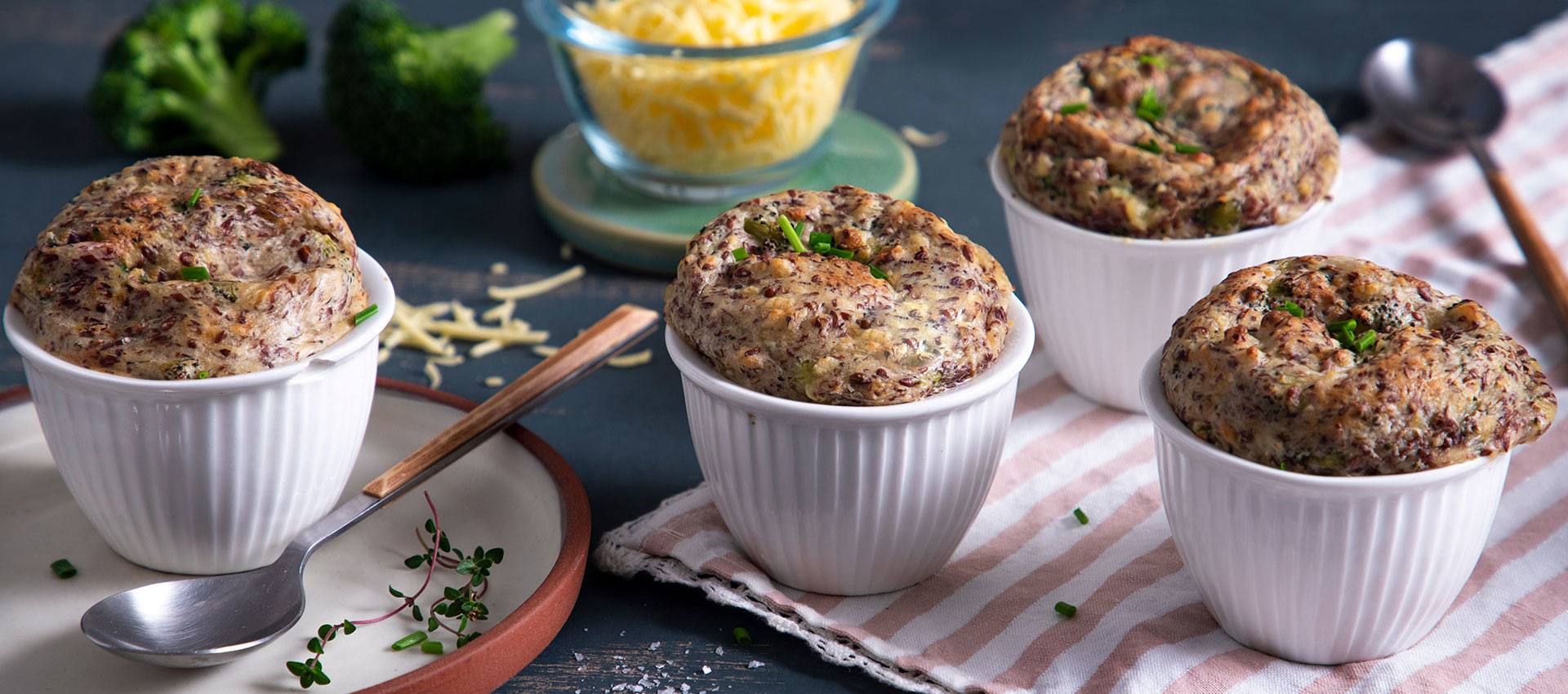 200 g Violife Grated Original
400 g broccoli florets, chopped
4 tbsp olive oil
4 tbsp potato starch
550 g oat milk
2 tbsp Dijon mustard
¼ tsp chopped fresh thyme leaves
salt to taste
5 tbsp flax seeds in 15 tbsp of water
2 tbsps self-raising flour
chives to garnish
Grease 6 ramekins and place on a baking tray.
Blanche the broccoli florets in boiling water for 3 minutes. Sieve and set aside.
In a medium saucepan heat the oil over medium heat, whisk in the potato starch and cook, whisking, for 1 minute. Add the milk, mustard, thyme, and salt and whisk constantly until thick for 1-2 minutes.
Remove from heat and add the Violife Grated Original. Add the flax mixture with the broccoli and the flour and mix to combine. Pour the mixture into the ramekins and place the baking tray in a preheated oven at 180°C for 30-35 minutes, until doubled in size and golden.
Serve immediately and garnish with chives.