Hawaiian BBQ Pizza
Classic Hawaiian BBQ Pizza at home! Ideal recipe for vegan pizza lovers made with barbecue sauce, Violife Epic Mature and Violife Grated Mozzarella flavour!
Prep time

10 minutes

Servings

2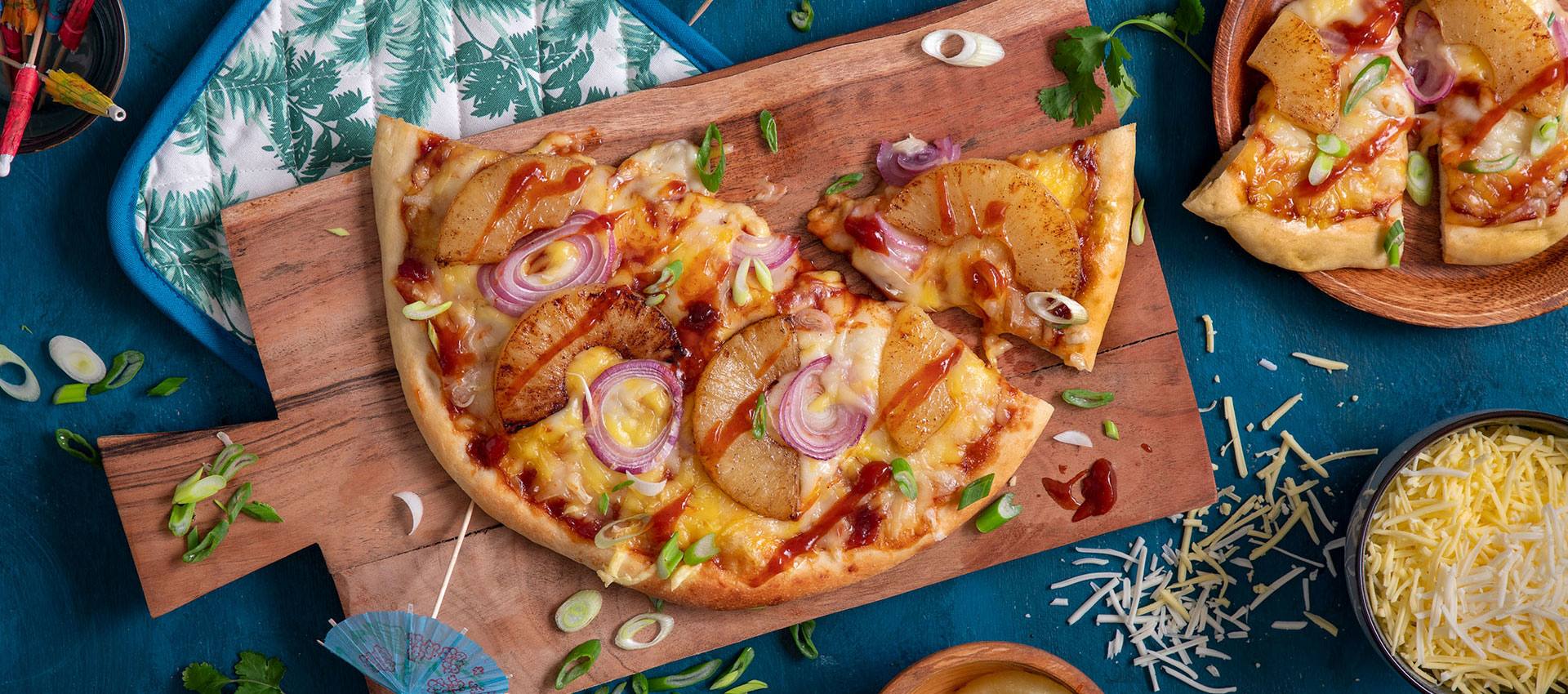 100 g Violife Epic Cheddar Flavour Block, grated
100 g Violife Grated Mozzarella flavour
200 g fresh pineapple or tinned, sliced
1 vegan pizza crust
1 red onion, sliced
2 scallions, sliced
1 bunch fresh cilantro, chopped
100 g barbecue sauce
1 tsp ground cumin
1 tsp paprika
Line a baking tray with baking paper.
Make the sauce by mixing the barbecue sauce, cumin and paprika in a bowl. Set aside.
Place the pizza dough on the baking paper, forming it into the shape of your liking, leaving space for the crust. Spread the pizza base with the barbecue sauce mixture using the back of a spoon. Keep some for the topping of the pizza. Top the barbecue sauce with the grated Violife Epic Cheddar flavour and Violife Mozzarella flavour, the pineapple slices, the onion slices and the rest of the barbecue sauce drizzled on top.
Place in a preheated oven at 200°C for 15-20 minutes. When the crust is golden, remove from the oven, sprinkle with fresh scallions and coriander leaves and serve.