Wild Rocket Salad
Best Wild rocket salad to try! Delicious combination of Violife Prosociano, wild rocket, dried tomatoes and homemade Vinaigrette! Lovely vegan salads!
Prep time

10 minutes

Servings

2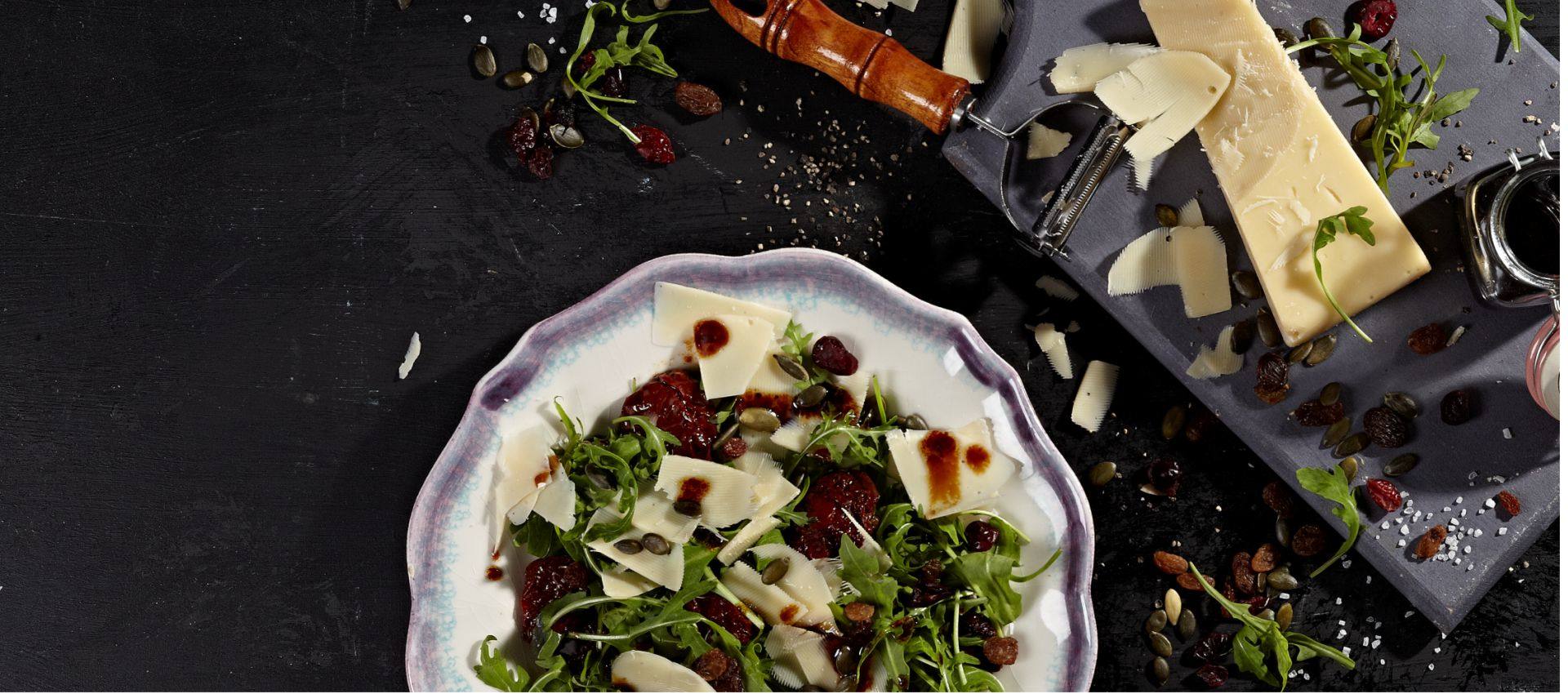 50 g Violife Prosociano, shavings
2 bunches wild rocket
4 sun dried tomatoes
mix of pumpkin seeds, raisins, cranberries
FOR THE VINAIGRETTE
1/2 cup olive oil
1/4 cup balsamic vinegar
1 teaspoon vegan honey
1 teaspoon mustard
Freshly ground salt & pepper
For the Vinaigrette. Combine the olive oil, balsamic vinegar, honey, mustard, salt, and black pepper together in a glass jar with a lid. Replace lid on the jar and shake vigorously until thoroughly blended.
In a large bowl combine the wild rocket, sun dried tomatoes, pumpkin seeds, raisins & cranberries with the Violife Prosociano shavings. Toss over the vinaigrette as you serve to keep the salad fresh.