BBQ Midsummer Dream Salad
We call the perfect summer salad for BBQs 'Roasted Midsummer Dream Salad'. It is light and vibrant made with fresh veggies, figs and Violife Grill Me!
Prep time

5 minutes

Servings

4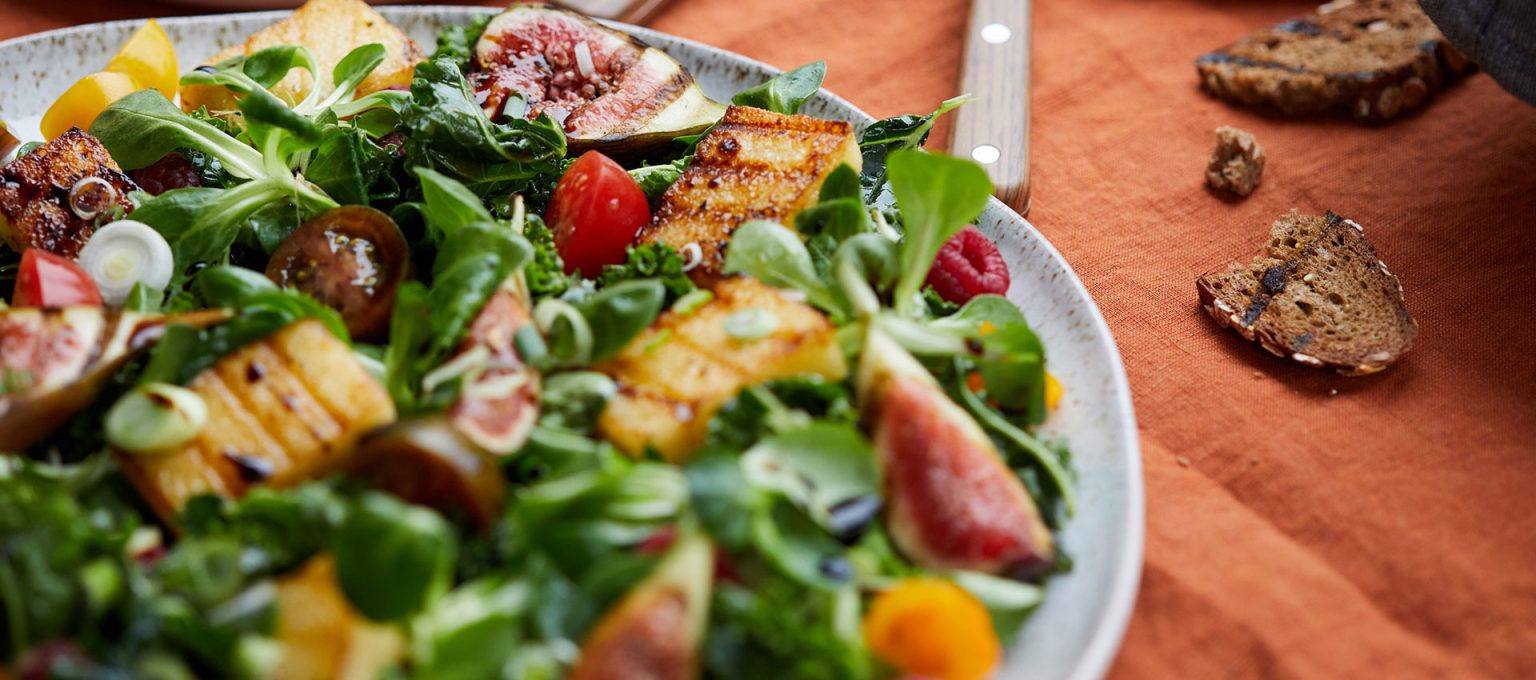 200 g Violife grill me!, sliced
2 tbsp olive oil
100 g kale roughly chopped
100 g lambs lettuce
10 large figs halved or quartered
20 coloured baby heirloom tomatoes
100 g fresh raspberries
1 scallion sliced
a pinch of salt
balsamic vinegar for serving
toasted baguette for serving
1 Brush Violife Grill Me! with olive oil and throw on a preheated barbecue. Grill for 3 minutes on each side. Remove from the grill and cut into bite sized pieces.
2 Throw the figs on the barbecue and grill for a couple of minutes until caramelized.
3 On a salad plate, layer the kale and lamb's lettuce at the bottom and top with the figs, tomatoes, raspberries, and scallions.
4 Add the Grill Me! bites and drizzle with balsamic vinegar.
5 Toss well and serve!