Quattro 'Formaggi' Grilled Sandwich
Need to find ways to eat more greens? Discover Spinach Risotto made with spinach, vegetable stock, Arborio rice, white wine and Violife Just Like Feta Block
Prep time

12 min

Servings

Portions 2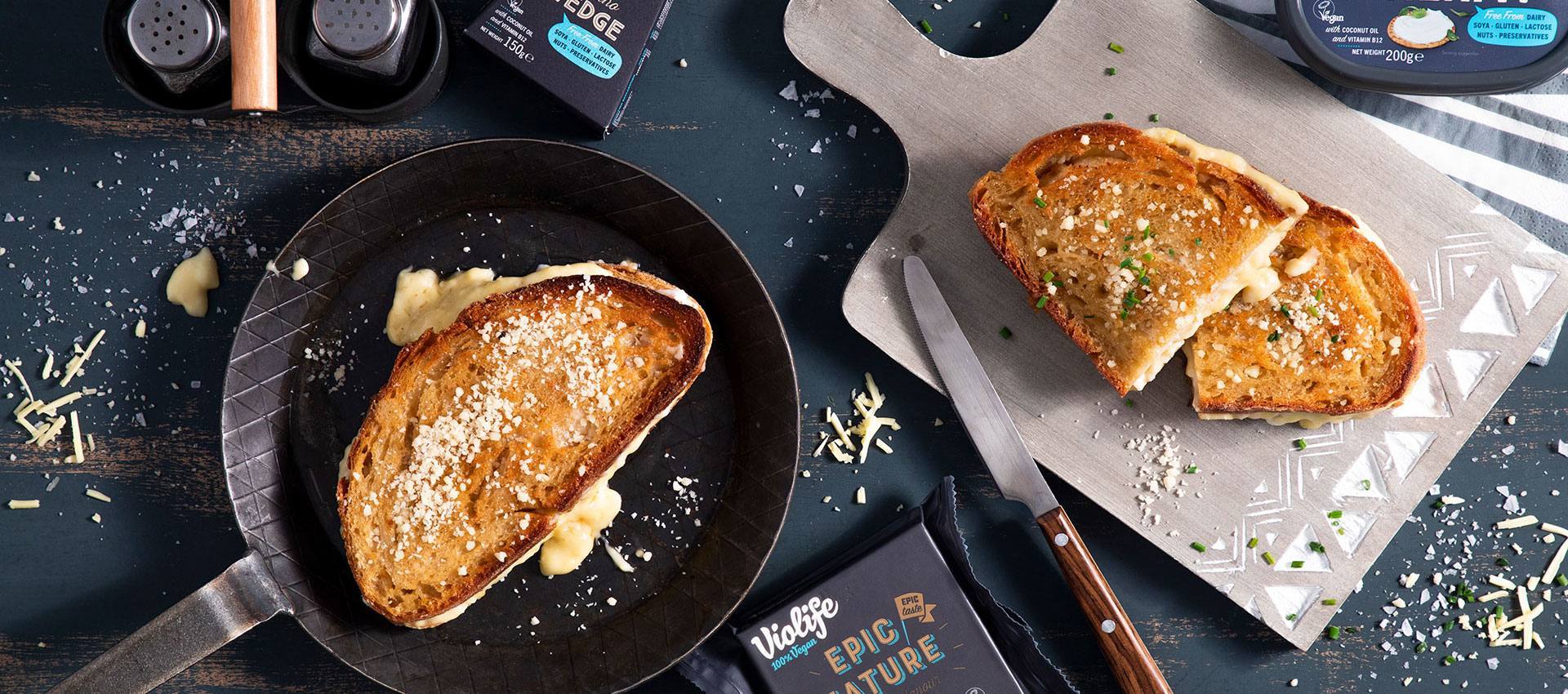 ½ tbsp Violife Just like Cream Cheese Original
1.7 oz Violife Epic Mature Cheddar flavour block, grated
1.7 oz Violife Just Like Mozzarella shreds
2 tbsp Violife Just Like Parmesan, grated
4 tbsp plant-based butter
4 thick slices white sourdough bread
In a bowl mix Violife Just like Cream Cheese Original with grated Violife Epic Mature Cheddar flavour and Violife Just Like Mozzarella shreds. Spread the mixture on two slices of bread and top them both with another slice of bread.
Spread the outsides of the sandwich with plant-based butter and fry for 3-4 minutes on each side until golden.
Sprinkle some grated Violife Just Like Parmesan and serve while still hot!