Halloween Sandwich
Prep time

10 min

Servings

Portions 4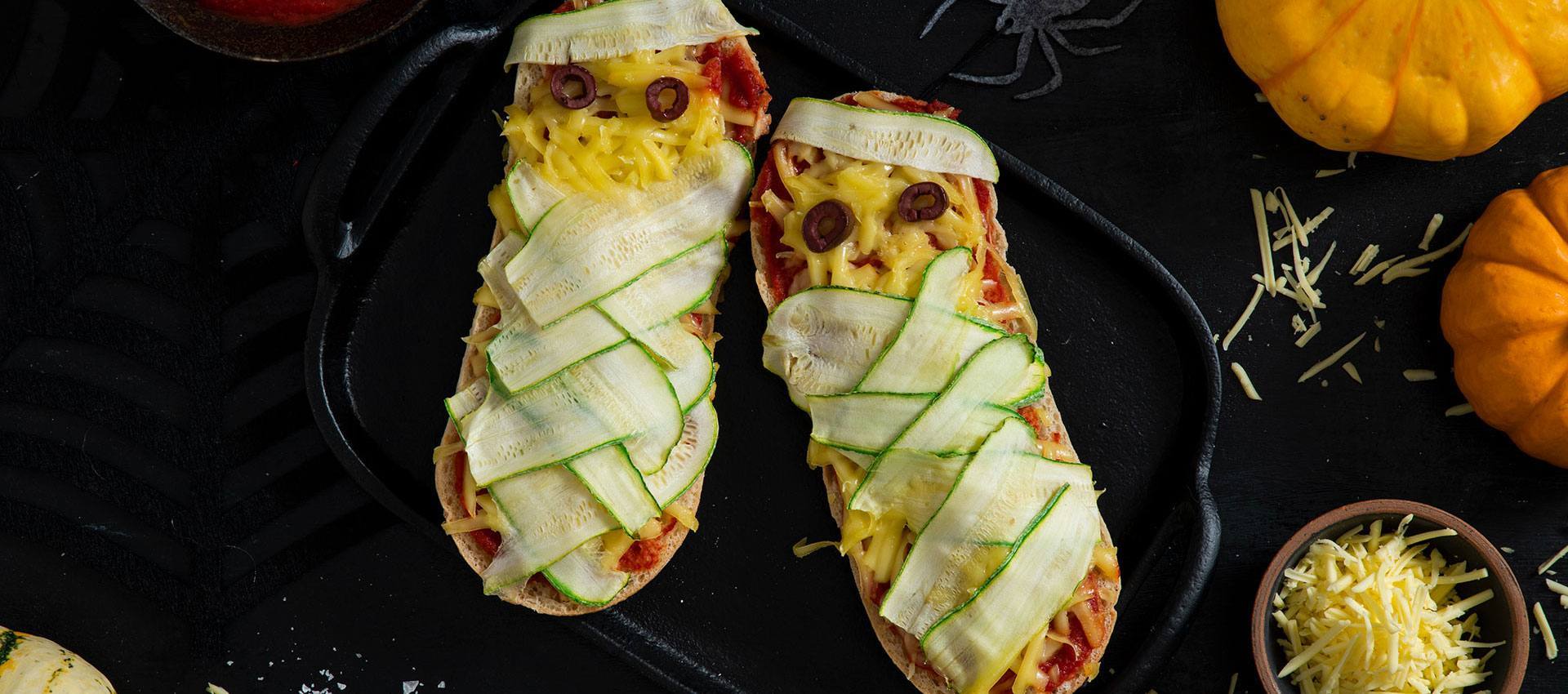 1 pack Violife Mozzarella Style Shreds
2 ciabatta rolls
4 small zucchinis, in ribbons
4 black olives, in slices
For the sauce
1 cup tomato sauce
2 tbsp garlic powder
2 tbsp dried oregano
1 tbsp olive oil
1 tsp salt, to taste
1 tsp pepper, to taste
Make the marinara sauce by blending all ingredients together in a blender until combined.
Slice the bread rolls in half and spread with marinara sauce. Top with Violife Mozzarella Style Shreds, zucchini ribbons (resembling a mummy) and use the olive slices to make eyes.
Place the rolls on a lined baking tray in the oven and cook at 350°F (180°C) for around 15 minutes.