Acai Bowl
A deliciously colourful bowl packed with vitamins and antioxidants. The best breakfast to boost your energy and start your day!
Prep time

5 minutes

Servings

4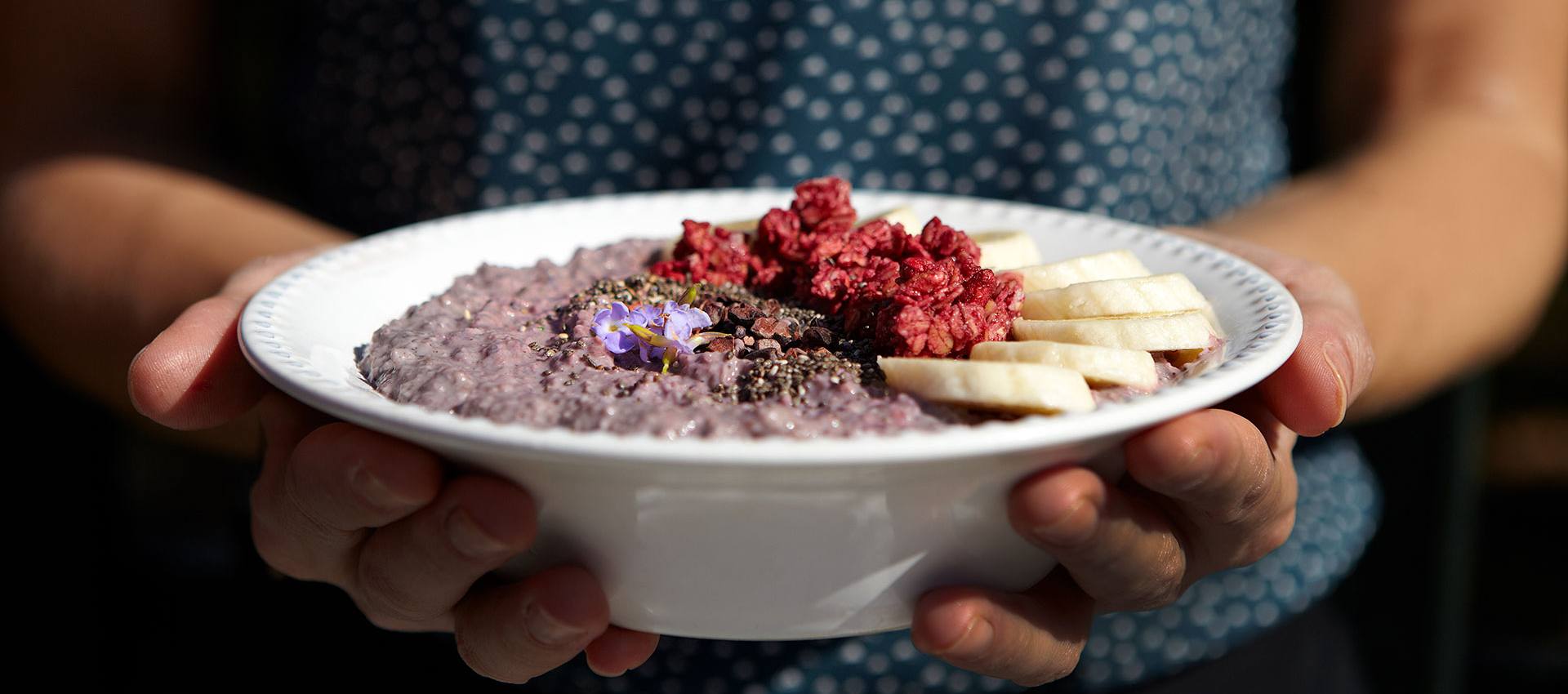 1 pack Violife Creamy Original
2 cups old-fashioned rolled oats
2 cups almond milk
1 tbsp golden flax
1 tbsp chia seeds
6 tbsp acai powder
1 tbsp ground dried pink muesli
1 apple, shredded
1 cup mixed berries
TOPINGS:
1 cup blackberries, blueberries or pomegranate
2 bananas, cut in slices
½ cup dried mulberries
2 tbsp raw cacao nibs
Gently mix Violife Creamy Original with rolled oats, almond milk, flax seeds, chia seeds, acai powder, shredded apple and mixed berries and soak overnight.
Transfer to small bowls or jars and decorate with banana slices, fresh berries, dried mulberries, raw cacao nibs, and pink muesli.