Cinnamon French Toast with Chestnut
Make your mornings extra sweet with this vegan chestnut and pomegranate French Toast. Rich and deliciously creamy made with Violife Creamy Original.
Prep time

12 minutes

Servings

4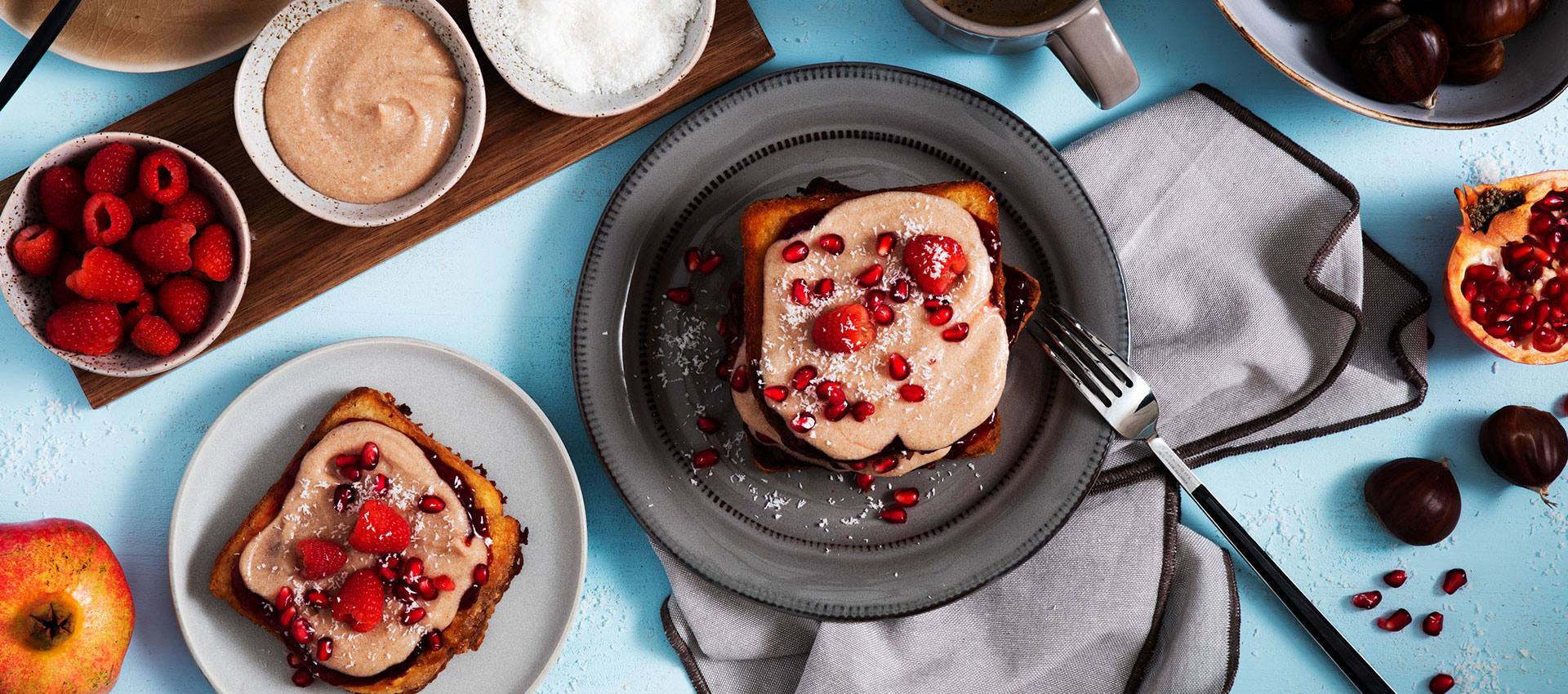 FOR THE TOAST:
3 tbsp rice flour
125 ml cup coconut milk
1 tsp vanilla extract
1 tsp cinnamon optional
1 tbsp maple syrup
100 g plant-based butter
5 slices soft bread
FOR THE CHESTNUT CREAM:
1 pack Violife Creamy Original
100 g chestnut marmalade
1 tsp cinnamon
1 tsp vanilla
TO SERVE:
200 g raspberry jam
100 g pomegranate seeds
100 g fresh raspberries
Coconut powder to sprinkle
In a shallow bowl whisk the flour, milk, vanilla, cinnamon, and maple syrup together.
Heat the plant based butter in a skillet over medium heat.
Dip the bread slices in the milk mixture, coating well on both sides. Place in the skillet and fry on medium heat for 3 minutes on each side until golden.
To make the chestnut cream, in a large bowl mix together the Violife Creamy Original with the chestnut marmalade, cinnamon and vanilla extract.
Spread the mixture on top of the French toast.
Top with some raspberry jam, fresh raspberries and pomegranate seeds, sprinkle with coconut powder and serve.
If you wish to impress make a tower, repeating the above process.