Blackberry Mini Cheesecakes
Adorable Blackberry Mini Cheesecakes recipe! Enjoy these perfectly creamy and smooth bites made with Violife.
Prep time

2 hour 30 minutes

Servings

6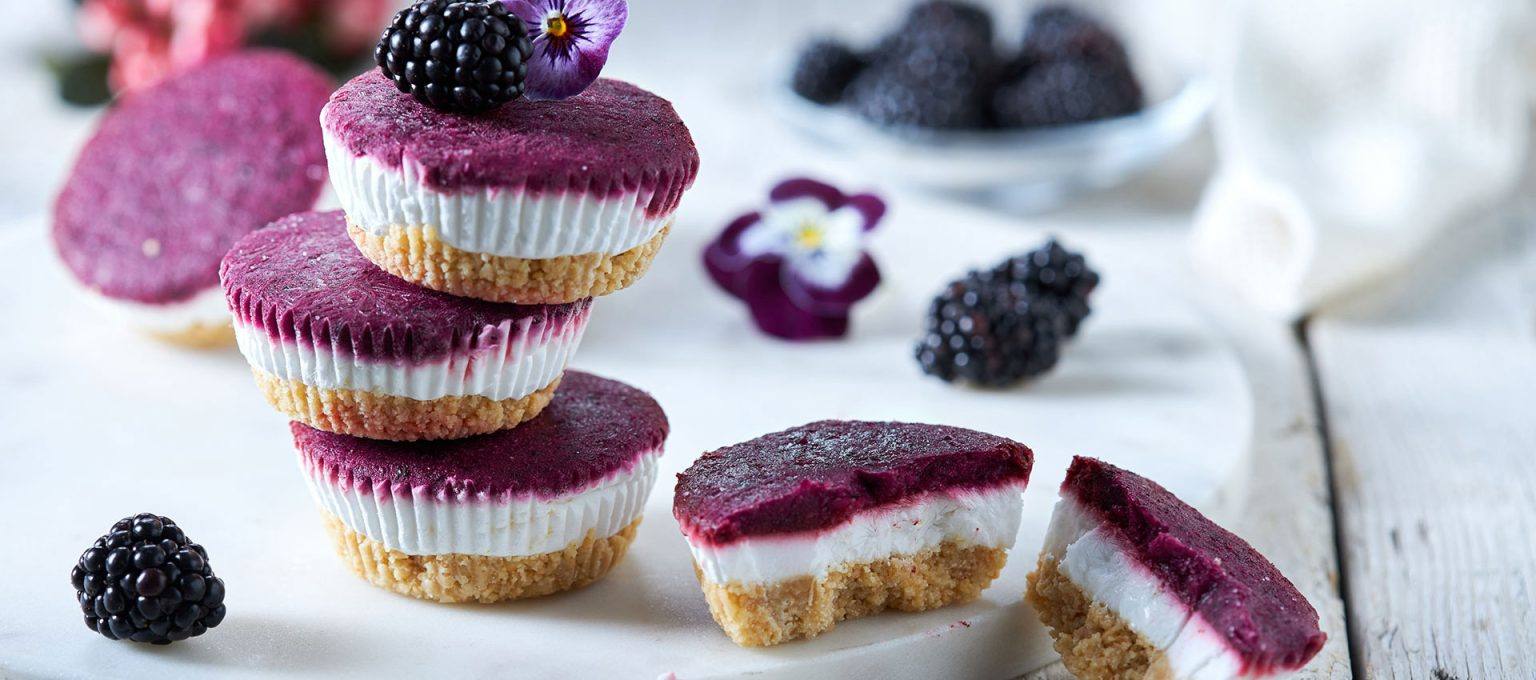 150 g Violife vioblock melted
600 g Violife creamy original
250 g vegan cream
250 g vegan biscuits
zest of 2 lemons
3 tbsp maple syrup
1 tsp vanilla extract
300 g blackberries fresh or frozen
edible flowers for decorating blackberries for serving
1 Line a muffin tin with muffin cases.
2 To make the changecake bases, in a blender blitz VIOBLOCK with the vegan biscuits until combined. Press into muffin cases using the back side of a spoon.
3 To make the filling, in a stand mixer combine Violife Creamy, vegan cream, lemon zest, maple syrup and vanilla extract and whisk until creamy.
4 Top the biscuit base with the changecake filling and place in the fridge to set.
5 For the blackberry topping, place the blackberries in a blender and blitz well.
6 Pour over the change cakes and place in the freezer to set.
7 To serve, remove from the muffin tin and the muffin cases and decorate with edible flowers and extra blackberries.