Garlic and Herb Dip
How to make Garlic and Herb Dip? Look no further! In just 10 mins enjoy the best homemade dip with Violife. Serve with crispy pita chips for dipping!
Prep time

5 minutes

Servings

4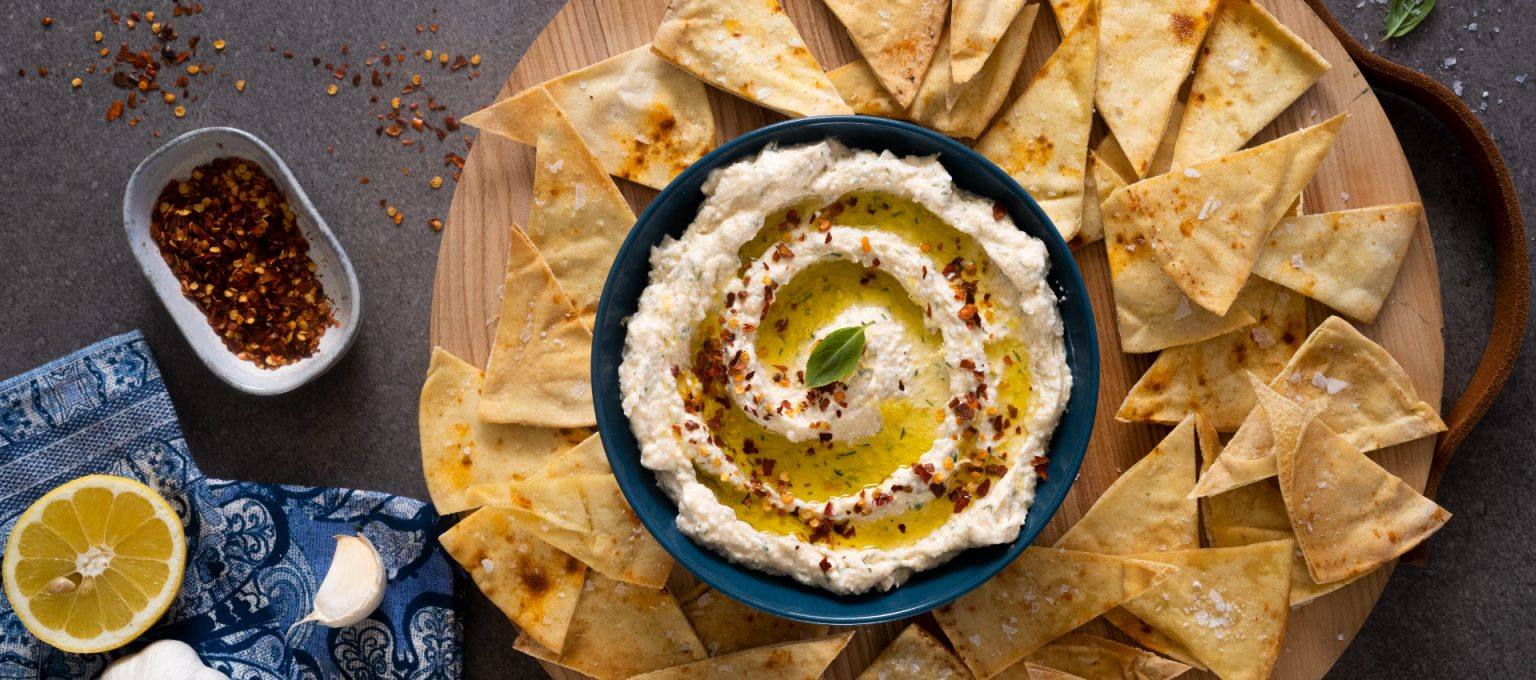 200 g Violife creamy original
200 g Violife greek white block crumbled
100 g vegan yoghurt
3 cloves of garlic sliced
a handful of fresh dill
zest of 1 lemon
salt and black pepper to taste
1 tsp smoked paprika
1 tsp red pepper flakes
fresh basil leaves to garnish
3 tbsp olive oil to garnish
pita chips to serve
In a food processor add all the ingredients and blitz for 1 minute or until creamy.
Serve in a bowl. Sprinkle on top with red pepper flakes, top with some more lemon zest, pour a small drizzle of olive oil and top with basil leaves.
Serve with pita chips and enjoy!