Heart Shaped Pizza
Valentine's day?! This Heart Shaped Pizza recipe with Violife grated will make tonight's dinner extra special! Grab your apron and prepare in no time!
Prep time

15 minutes

Servings

2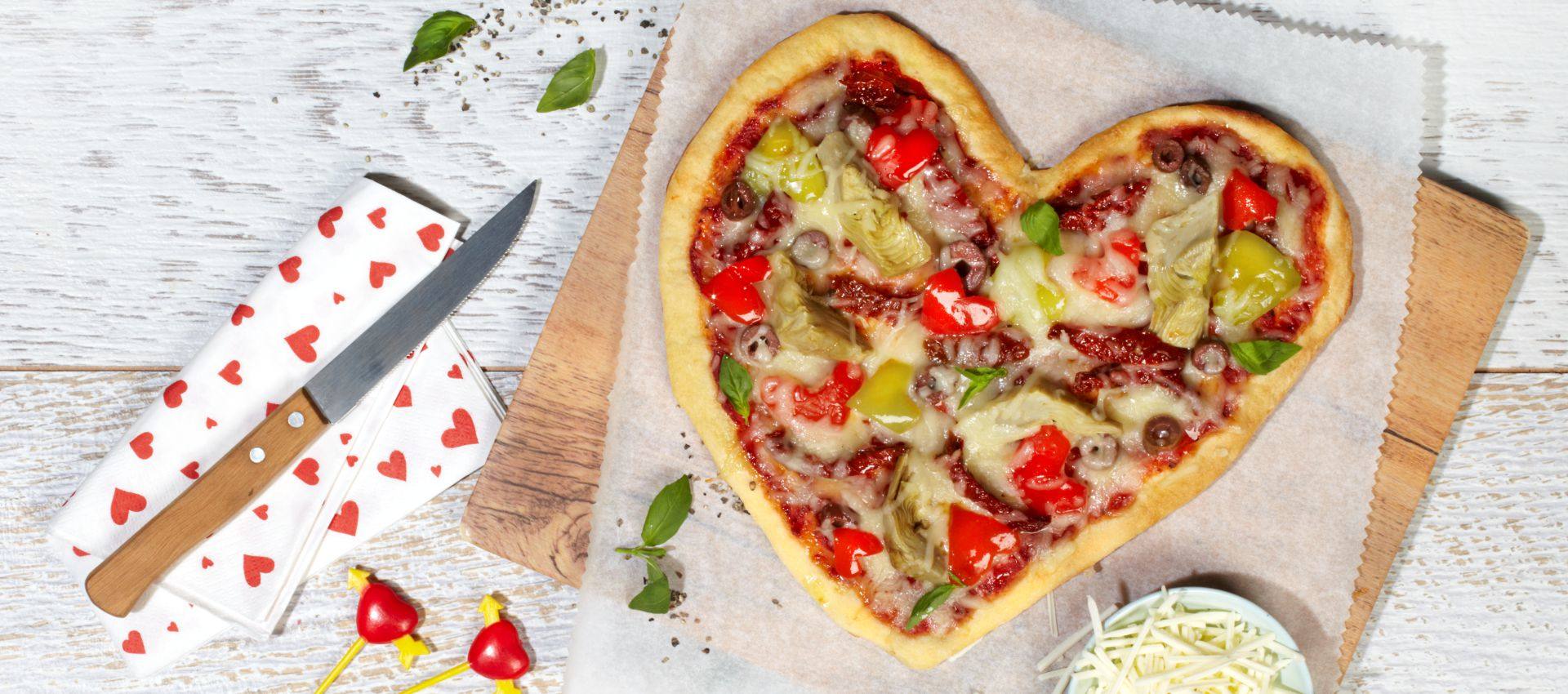 150 g Violife Mozzarella Flavour Block for Pizza
3 tbsp fresh tomato sauce
1 green pepper (sliced)
1 red pepper (sliced)
4 artichoke "hearts" (cut in quarters)
4 sundried tomato fillets (sliced)
olives (sliced)
oregano
fresh basil leaves
Work the pizza dough into a heart inspired shape.
Place tomato sauce on the surface of the dough with a spoon. Place on top 100g Violife Grated with mozzarella flavour. Add on sliced peppers, sun-dried tomatoes, artichokes and olives.
Sprinkle on top a bit of oregano and olive oil. Finish off with the rest of the Violife. Bake in a preheated oven at 220°C until the Violife melts.