Loaded Nachos
Loaded Nachos for Cinco de Mayo celebrations! Corn tortilla chips with perfectly melted Violife Tex-Mex Flavour and Violife Creamy dip. Great vegan snack!
Prep time

25 minutes

Servings

6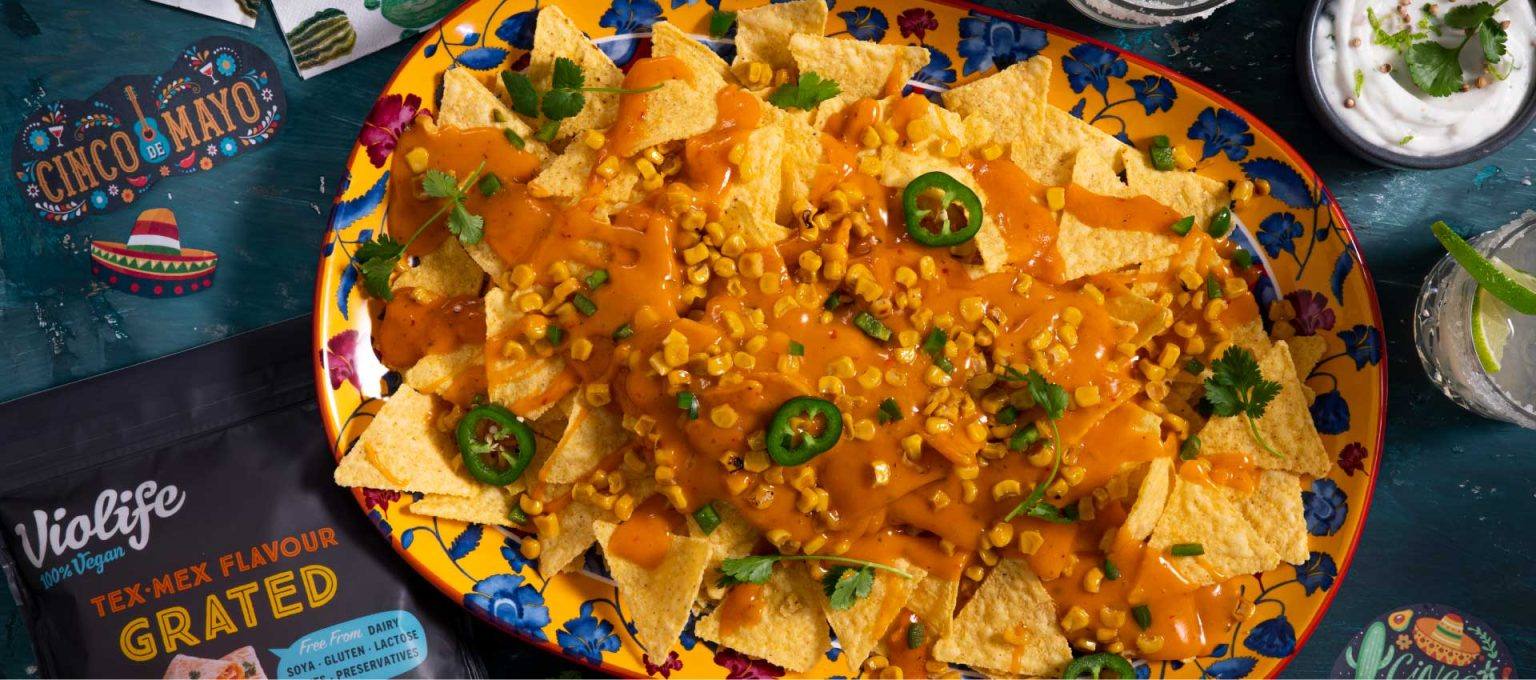 180 g Violife tex-mex flavour grated
2 tbsp extra virgin olive oil
1 tin of corn drained and rinsed
2 tbsp water
2 packs corn tortilla chips
1 jalapeño seeded and minced
fresh cilantro for garnish
FOR THE DIP:
150 g Violife creamy original
2 tbsp fresh chopped cilantro
1 tsp coriander seeds
zest of 1 lime
1/2 tsp garlic powder
In a medium frying pan heat olive oil and sauté the corn kernels until golden. Remove from heat and set aside.
In a blender combine all the ingredients for the dip and blitz until creamy.
In a medium pot add Violife Tex-Mex Flavour Grated with a bit of water and whisk until melted, for about 5 minutes.
Place the tortilla chips in a sharing platter, top with the melted Violife Tex-Mex Flavour and sprinkle with the cooked corn and jalapenos.
Sprinkle with fresh cilantro leaves and serve with the creamy dip on the side! Enjoy!