Mashed Potatoes
Give this creamy and vegan mashed potatoes recipe a try! Made with Violife VIOBLOCK, it will pair your main dishes perfectly. Amazing texture and taste!
Prep time

15 minutes

Servings

4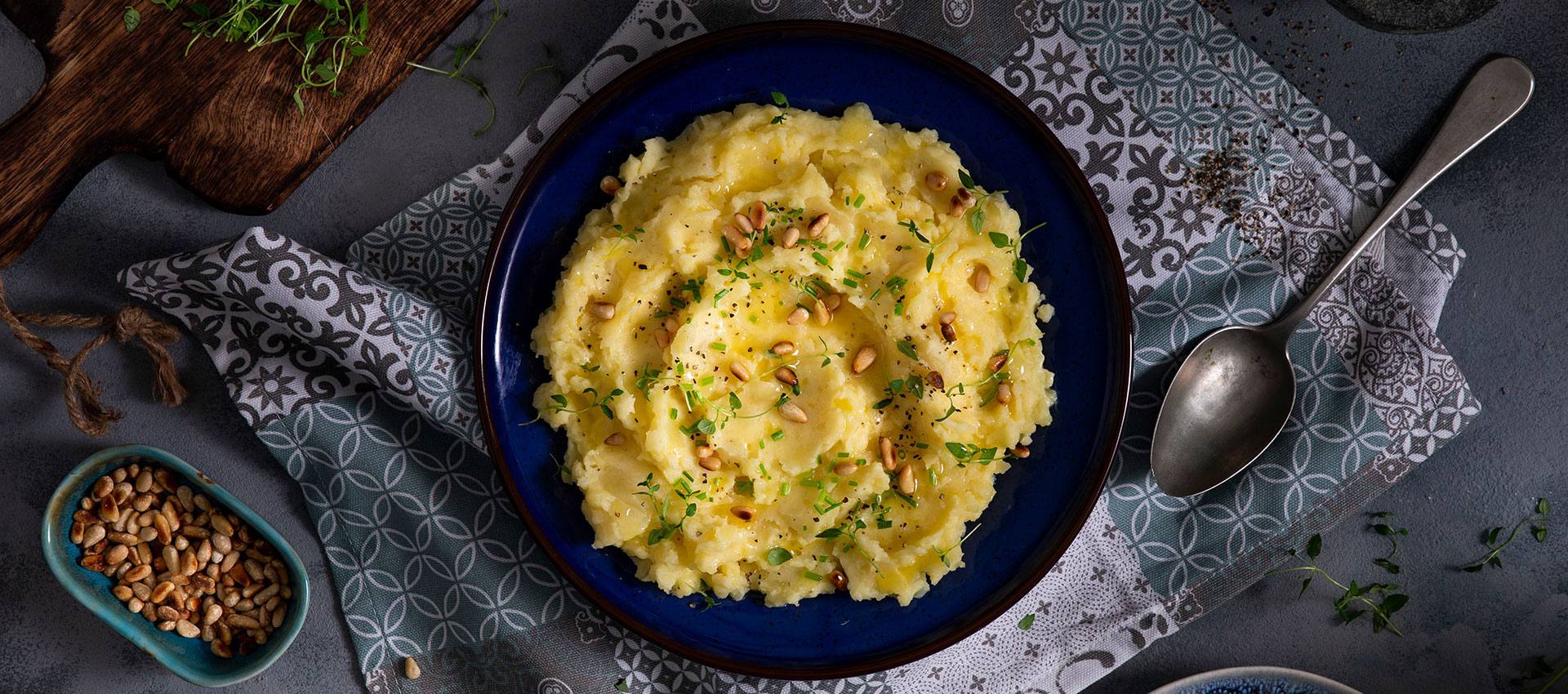 100 g Violife VIOBLOCK
120 ml vegan cream
1 kg potatoes peeled and chopped
2 tsp olive oil
3-4 cloves garlic minced
1 tsp salt
fresh black pepper
Chives, chopped
Toasted pine nuts (optional)
In a large pot of boiling salted water, boil the potatoes for about 20 minutes until tender. Meanwhile, in a pan heat the olive oil and sauté the garlic. Set aside.
Transfer the potatoes to a colander and drain well.
Then place them back in the hot pot along with the garlic and use a masher to mash the potatoes. Gradually add VIOBLOCK and vegan cream, salt and pepper to taste and whisk until smooth & creamy.
Place in bowls to serve, sprinkle with some chives and some toasted pine nuts if you like. Enjoy!