Mini Cauliflower Pizzas
Mini cauliflower pizzas are all you need this weekend! Prepare the delicious crust and top with Violife Grated & Quorn Vegan Chicken Free and Ham Free slices!
Prep time

10 minutes

Servings

8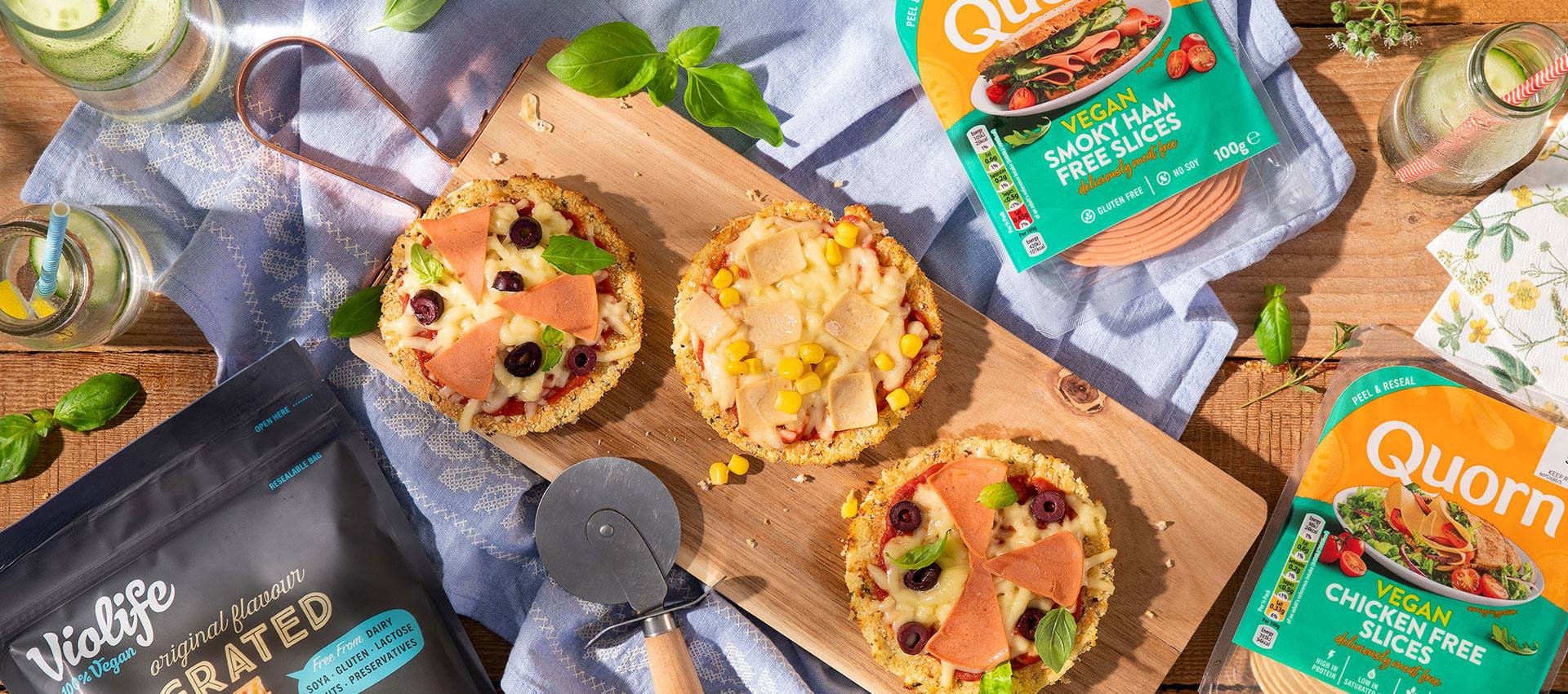 FOR THE CAULIFLOWER CRUST:
1 cauliflower
2 flax eggs
4 tbsp coconut flour
½ tsp garlic powder
1 tsp dried oregano
salted & Pepper to taste
FOR THE PIZZA:
200 g Violife Grated Original
1 pack Quorn Vegan Chicken Free Slices
1 pack Quorn Vegan Smoky Ham Free Slices
½ cup tomato sauce
2 tbsp sweetcorn
2 tbsp olives
basil leaves
To make the cauliflower crust, add cauliflower to the bowl of a food processor and pulse until it resembles rice.
In a bowl, combine flax eggs, cauliflower rice, coconut flour, garlic powder, oregano, salt, and pepper.
Using an ice cream scoop, spread cauliflower mixture into a circle for each pizza and place onto a greased muffin tin or 10cm tart tins.
Bake for 30 minutes until golden.
Top with 1 teaspoon tomato sauce, sprinkle with grated Violife and top with your choice of toppings, sweetcorn, olives, Quorn Vegan Chicken Free Slices and Quorn Vegan Smoky Ham Free Slices.
Place back in the oven for another 5-10 minutes.
Remove the pizzas from the tin and sprinkle with basil leaves.