Pumpkin Burger
This vegan pumpkin burger is a burger to top them all. Gather these few ingredients and serve with your favourite Violife Slices! Delicious!!
Prep time

30 minutes

Servings

4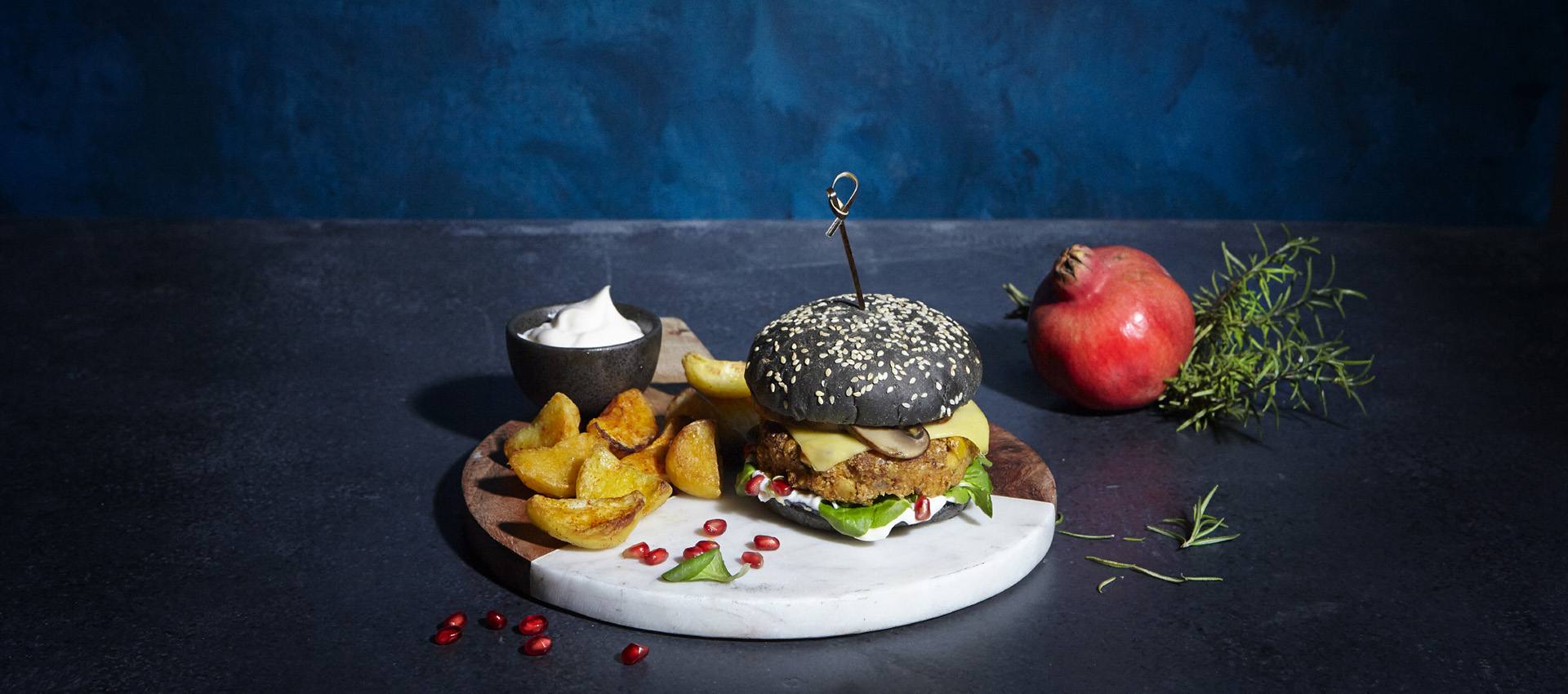 FOR THE PATTY:
1 ½ cups canned chickpeas, drained
1 tbsp ground flax seeds
1 cup pumpkin puree
1 ½ cups rolled oats
1 small onion, chopped
1 tsp dried rosemary
1 tsp paprika powder
½ tsp mustard
3 tbsp water
Salt and black pepper, to taste
FOR THE BURGER:
4 Violife Original Flavour Slices
4 whole grain buns
lettuce
5-6 mushrooms, sliced
½ cup pomegranate seeds
4 tbsp vegan mayonnaise
In a bowl combine the flaxseeds with water and let rest.
In a pan heat olive oil and sauté the onion for 2-3 minutes. Set aside.
Heat some more oil and sauté the mushrooms for about 3 minutes.
Using a fork mash the chickpeas, the pumpkin puree and oats.
Add paprika, rosemary and mustard as well as the flaxseed mixture. Season to taste.
Create 4 burger patties.
Heat some oil and cook the patties for about 2-3 minutes on each side.
Serve the pumpkin patties on whole wheat buns with lettuce, mushrooms, mayonnaise, and top them with pomegranate seeds and a Violife Original Flavour slice.
Serve with potato wedges.