Rudolph Christmas Cheezeball
A quick and easy appetizer for all your gatherings this Christmas. A Rudolph shaped cheezeball served with crackers! It's super yummy and fun!
Prep time

15 minutes

Servings

6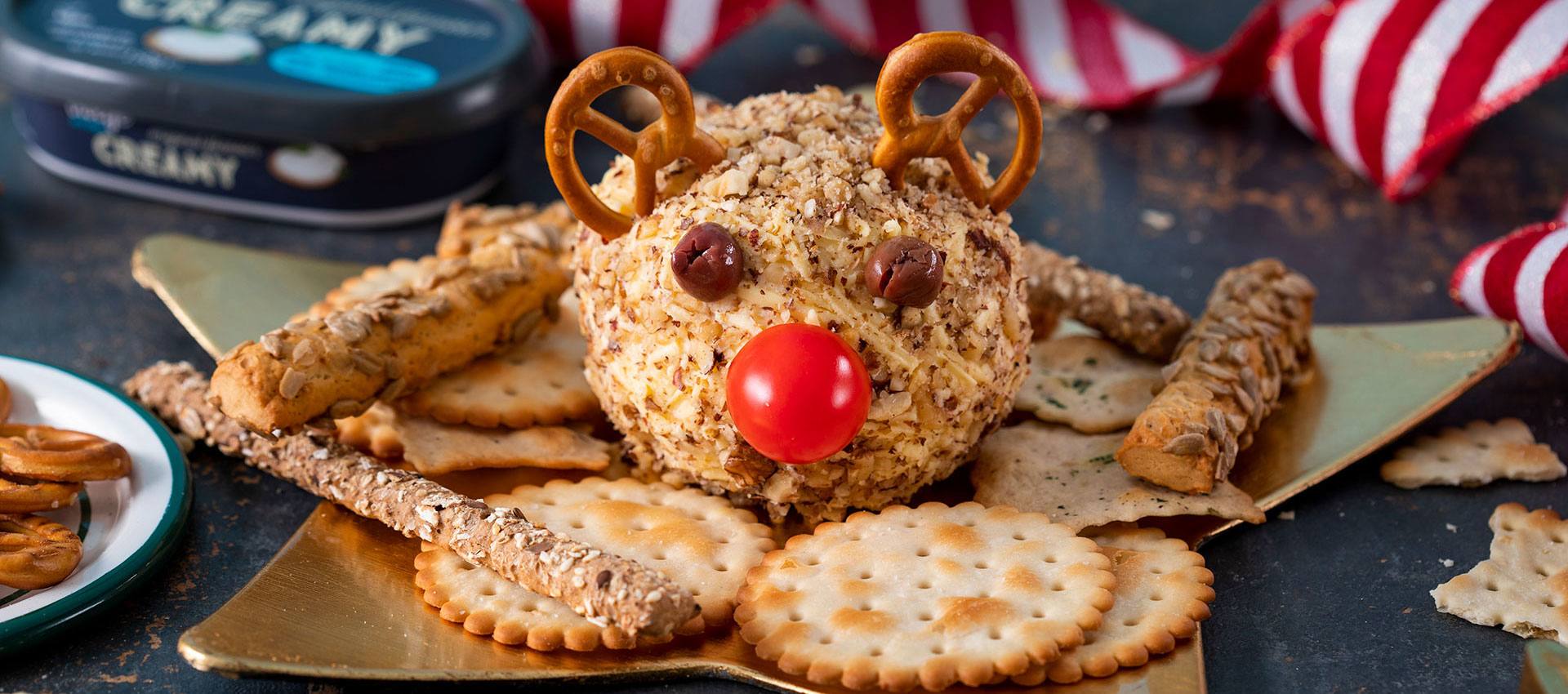 150 g Violife Epic Cheddar flavour block, grated
150 g Violife Creamy Original
1 tbsp ranch seasoning mix
1 handful of Walnuts
1 handful of Hazelnuts
2 black olives, sliced
2 cherry tomato, halved
2 original sized pretzels
Assortment of crackers and breadsticks
In a large bowl combine the grated Violife Epic and Violife Creamy with ranch seasoning. Mix well and form into a bowl. Cover with cling film and place in the fridge. Refrigerate for at least 4 hours, or overnight.
In a blender blitz walnuts and hazelnuts together and place in a bowl. If you don't want to use nuts you can use blended flax!
Remove from the fridge and roll it into the nut mixture (or flax) until evenly coated.
Serve on a platter and make it look like Rudolf! Use half a cherry tomato for a nose, olive slices for eyes and pretzels for ears. You can always use toothpicks to help you!
Serve with crackers and breadsticks of your choice.