Cheezy Xmas Tree
These cheezy Xmas Trees are so impressive and easy to make! Lovely centerpiece for this year's Christmas dinner made with Violife.
Prep time

15 minutes

Servings

8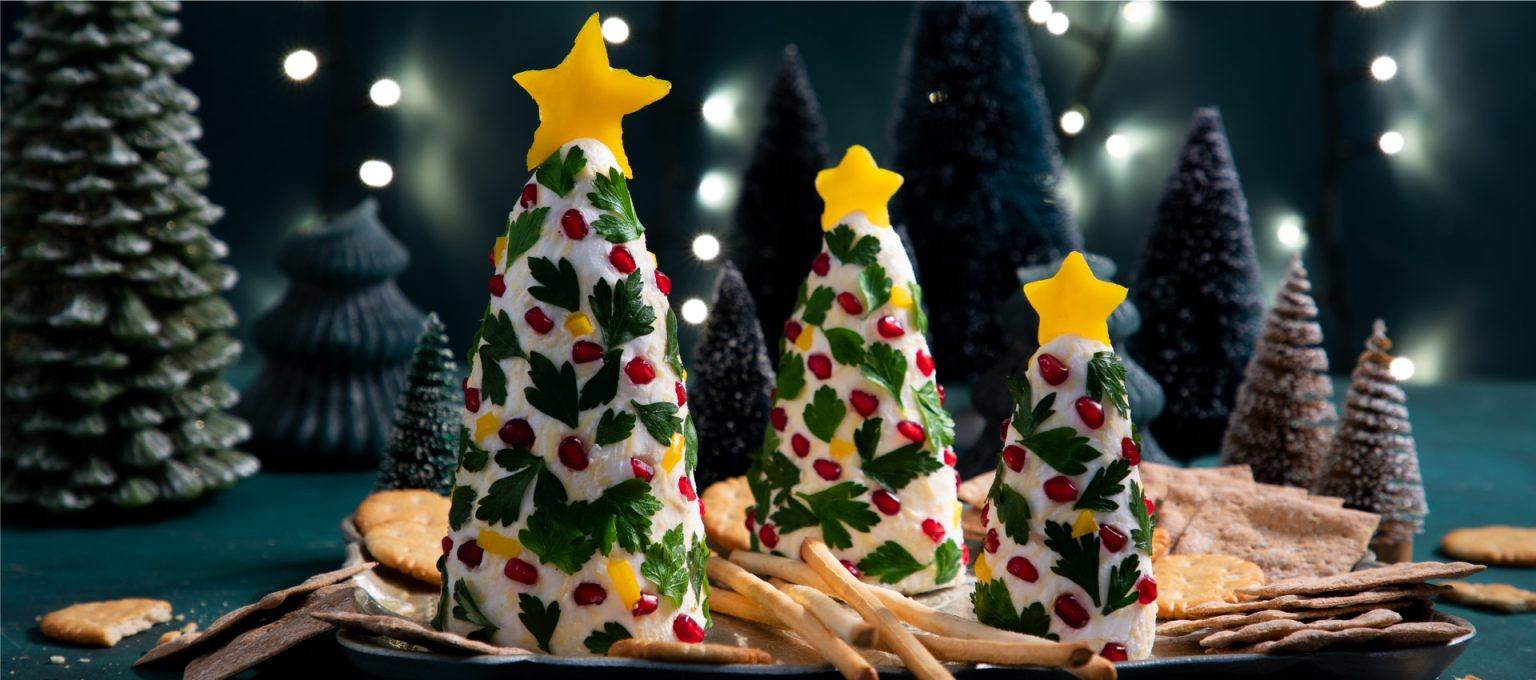 450 g Violife creamy original softened
400 g Violife original flavour grated
2 tablespoons grated onion
1/2 tsp mustard powder
1 tsp sriracha sauce
FOR DECORATING:
fresh parsley leaves
1 pomegranate seeds only
1 yellow pepper in the Shape of a star
Assortment of crackers and breadsticks for serving
In a large bowl mix Violife Creamy Original and grated Original flavour, grated onion, mustard powder and sriracha sauce. Cover and refrigerate until firm enough to shape.
Divide into three balls of different sizes. Using your hands, shape them into three different size cone shapes.
Sprinkle a baking tray with parsley leaves and roll the cones around, until coated in parsley.
Stand the trees up and create a garland with the pomegranate seeds. Make a star shape out of the yellow pepper and place in on top of the trees.
Serve with crackers and breadsticks.