Onion Brussels Sprouts Fritters
Vegetable fritters, party snacks for everyone! Combine onion Brussels sprouts with Violife Grated and you've got yourself a nourishing and delicious snack!
Prep time

20 minutes

Servings

8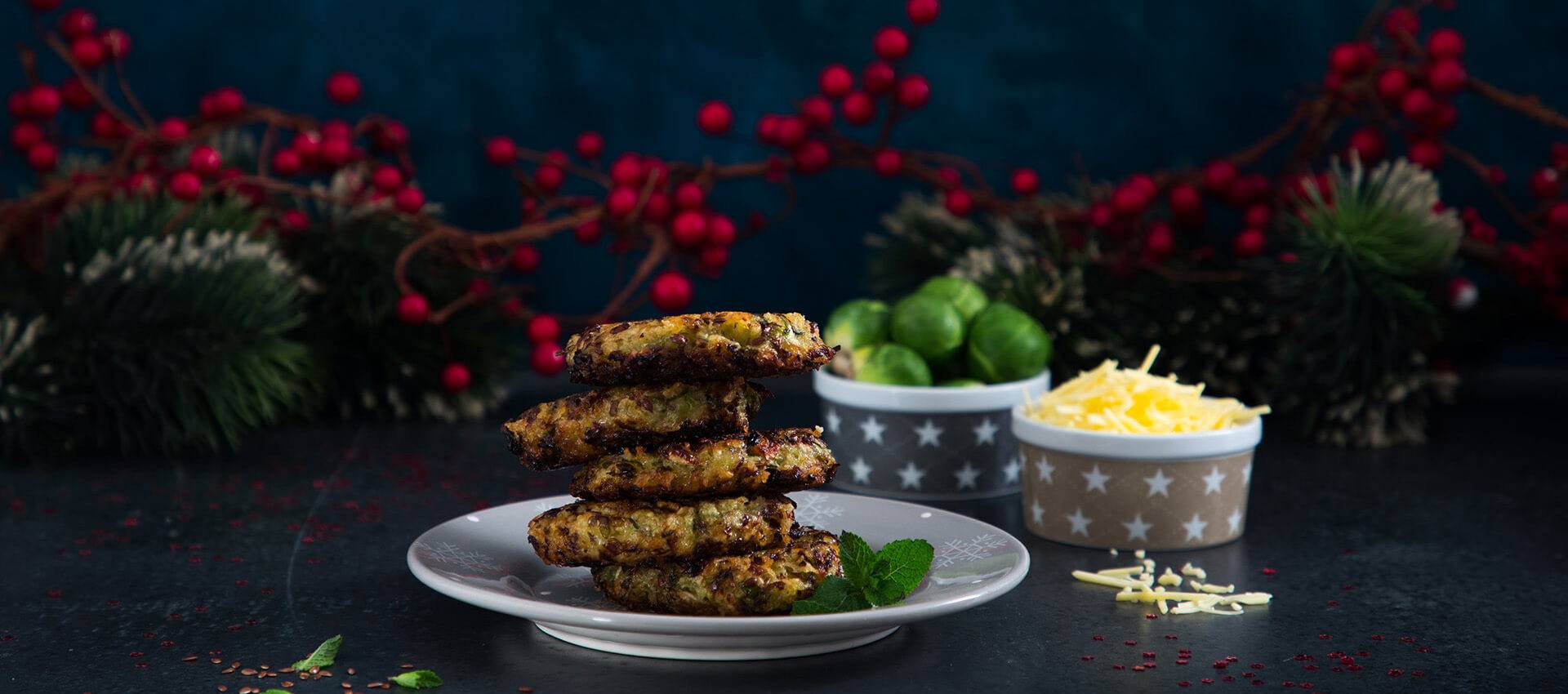 1 pack Violife Grated Original Flavour
1 kg Brussels sprouts
3 green onions, finely chopped
1/4 cup gluten free all-purpose flour
2 - 4 tbsp olive oil
1 flax egg (2 Tbsp flax & 2 Tbsp water)
Mint, roughly chopped
1 tsp paprika
2 tsp salt
1/4 tsp garlic powder
1 tsp black pepper
Pink pepper
Wash Brussels sprouts and slice very finely. Place in a bowl with the green onions and the mint.
In a separate bowl whisk together flour, salt, pepper, pink pepper, paprika and garlic powder.
Add the dry ingredients and the flax egg to the Brussels sprouts mixture and then add the Violife Grated Original. Mix well and let rest in the fridge for 10 minutes.
Heat a frying pan with olive oil and make a patty in your hands with two tablespoons of the mixture.
Shallow fry for 4 minutes on each side. Remove and place on a plate with kitchen paper to drain excess oil. Repeat this process for all the mixture.