Spanakopita Spiral
Spanakopita comes from the Greek words Spanaki and pita which mean spinach and pie! Add Violife Greek White and you got yourself a light & delicious meal.
Prep time

30 minutes

Servings

8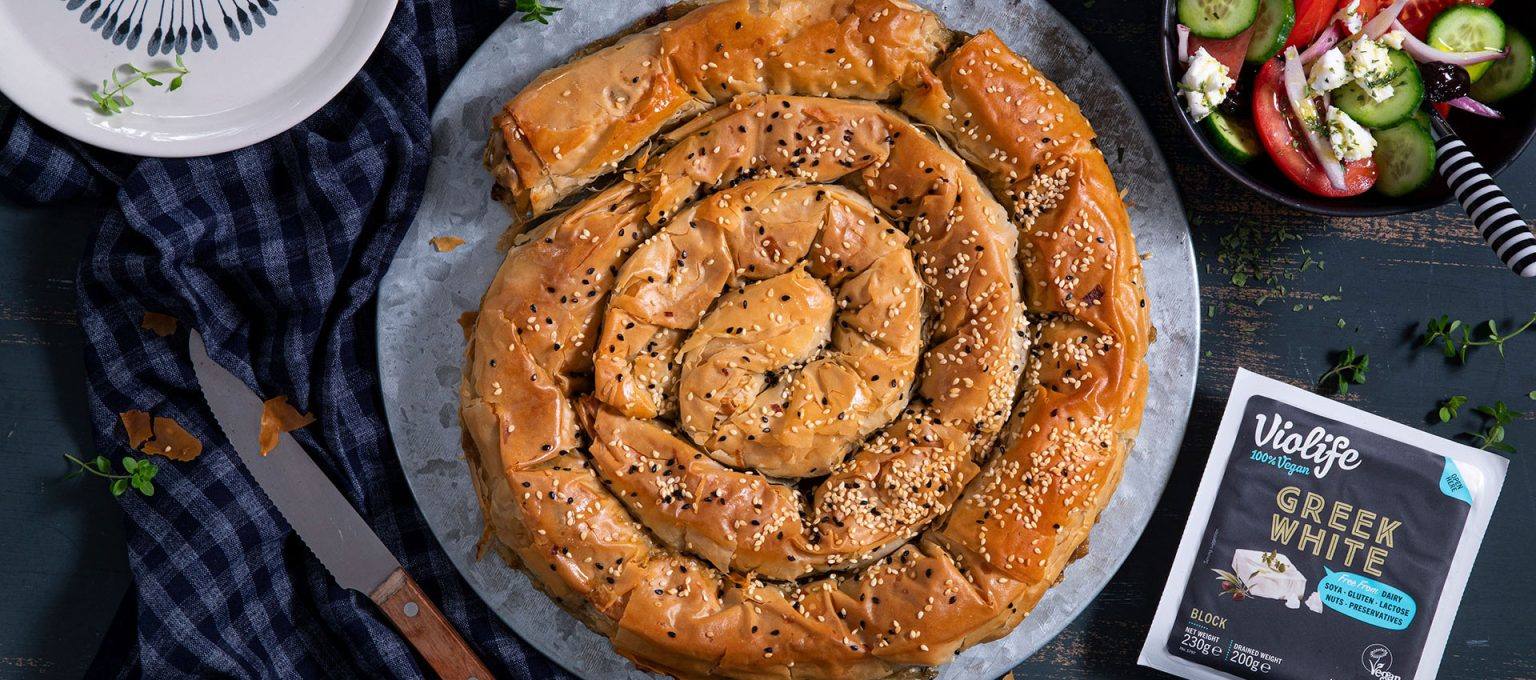 180 g Violife vioblock melted
8 filo pastry sheets
1/2 tbsp sesame seeds
FOR THE FILLING:
200 g Violife greek white crumbled
2 tbsp olive oil
1 small onion finely chopped
5 spring onions finely chopped
2 leeks sliced
800 g spinach
bunch fresh dill chopped plus extra to serve
small bunch fresh parsley chopped
1 tsp dried mint
salt and freshly ground pepper
finely grated zest and juice 1 lemon
In a medium pan, heat olive oil and gently sauté the onions and the leek until golden and fragrant. Add the spinach until wilted and then remove from heat.
Add the rest of the ingredients to the pan, mix well and set aside.
Place one rectangular sheet of fyllo pastry on a lightly floured surface, brush with VIOBLOCK, then top with another sheet of fyllo, brushing again.
Repeat with another two sheets side by side forming a long rectangle.
Add half of the spinach mixture in a line alongside the long edge and roll up into a cylinder. Brush with VIOBLOCK.
Repeat with the remaining fyllo pastry and filling.
Coil the cylinder into a spiral, add the other half and secure between each other, to create one big coil.
Place in a round greased baking tin. Drizzle with olive oil and sprinkle with sesame seeds.
Bake for 50-60 minutes until golden and slice to enjoy!