Tomato Gazpacho with Pesto Croutons
Delightful recipe to try at home! Tomato Gazpacho with Pesto Croutons. A vegan recipe full of flavours made with Violife Creamy Original and Violife Prosociano.
Prep time

27 minutes

Servings

6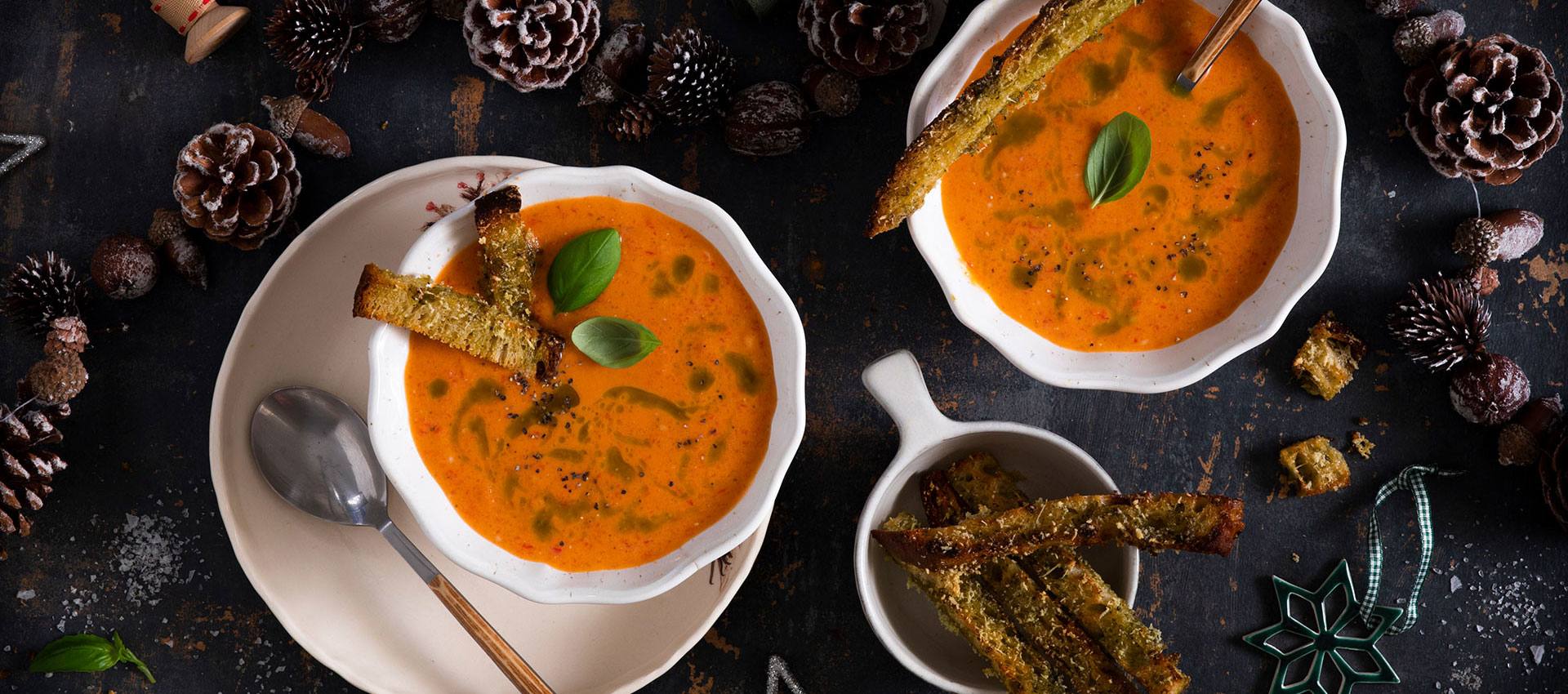 FOR THE GAZPACHO:
1 Violife Creamy Original
1 kg tomatoes, chopped
1 pepper, chopped
200 g cups white bread
1 red onion
50 ml sherry vinegar
1 clove garlic, finely chopped
150 ml extra-virgin olive oil
1 bunch basil leaves (reserve some for garnishing)
salt and pepper
FOR THE PESTO CROUTONS:
1 Violife Prosociano Wedge
4 slices of sourdough wholewheat bread, sliced in sticks
In a large bowl, toss the tomatoes, pepper, bread, red onion, vinegar, garlic, half of the olive oil and salt and pepper. Set aside in the fridge for 2 hours, covered.
Use a hand mixer to pulverize the gazpacho until very smooth. Add in the Violife Creamy Original and whisk until combined. Cover and refrigerate for at least 3 hours or overnight.
Meanwhile, in a blender mix the basil leaves with the rest of the olive oil and sieve into a small bowl.
On a lined baking tray place the bread sticks and drizzle half of the basil oil on top. Top with the Violife Prosociano Wedge grated and bake for 8 minutes at 200°C.
Serve the gazpacho with the crispy pesto croutons and some basil leaves, extra pepper if you like and a dash of olive oil.