vegan banana bread
Ultimate Banana bread recipe! Soft and absolutely delicious vegan dessert loaded with mashed ripe bananas, chocolate, and Violife Creamy Original.
Prep time

10 minutes

Servings

8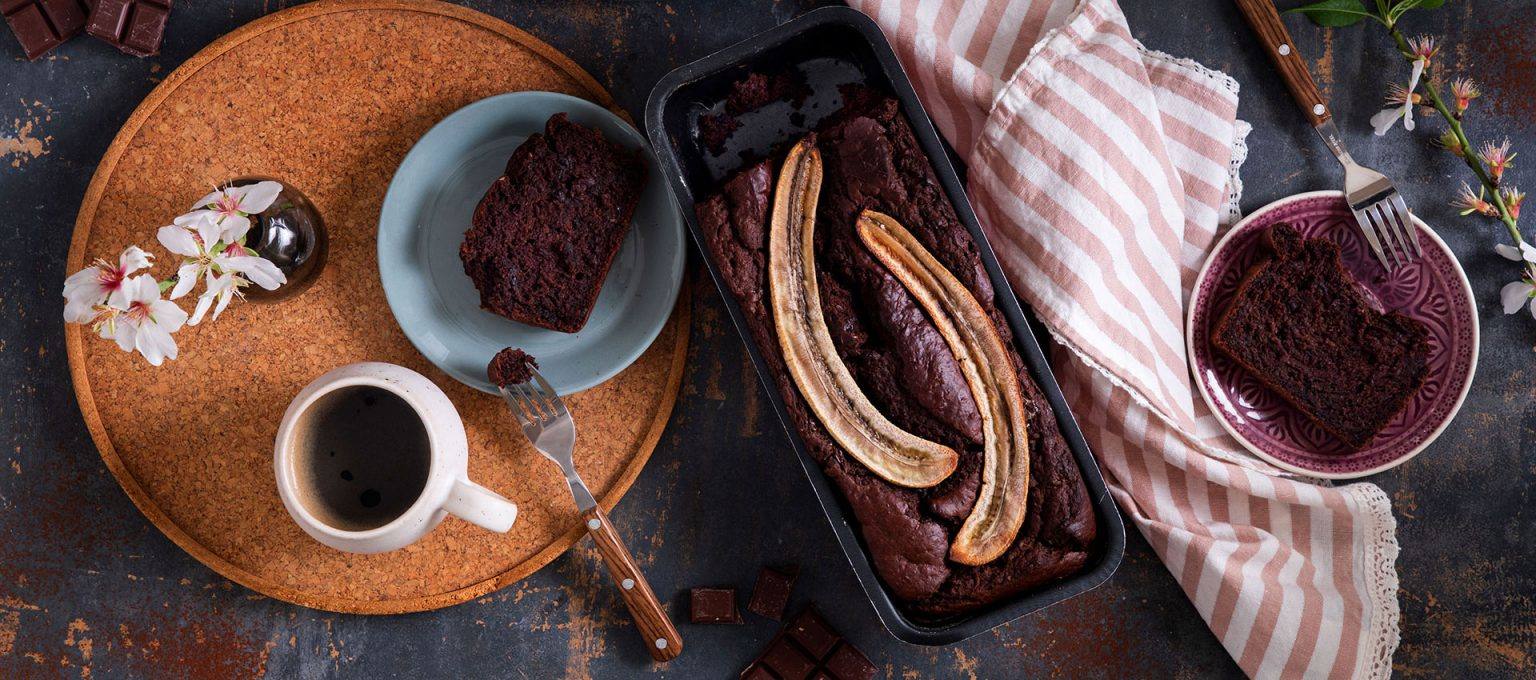 200 g Violife creamy original
100 g maple syrup
75 g vegetable oil
1 cup oat milk
1 tsp vanilla extract
1/2 tsp salt
1/2 tsp ground cinnamon
3 flax eggs
1 cup mashed ripe bananas (2-3 Bananas)
300 g self-raising flour
1 tsp baking soda
1 tsp baking powder
50 g cup cocoa powder
200 g chocolate chunks
1 whole banana sliced in half to decorate
In a small pot over medium heat warm the maple syrup with the Violife Creamy. Whisk until combined and pour into a large bowl. Add the vegetable oil, milk, vanilla, salt and cinnamon. For the flax eggs combine 3 tbsps of flax with 9 tablespoons of water and add this to the mixture too. Add the mashed bananas and mix to combine.
Slowly sift in the flour, baking soda and baking powder. Mix well and then add the cocoa and the chocolate chunks.
Pour the batter into your greased baking mold. Decorate with the two halves of the banana. Bake for 45 minutes and a further 15 minutes covered with baking foil at 180°C.