Cinnamon Rolls with Frosting
Fluffy, soft and aromatic cinnamon rolls with cream frosting! The perfect snack made with Violife VIOBLOCK and Creamy. Always a hit!
Prep time

55 minutes

Servings

10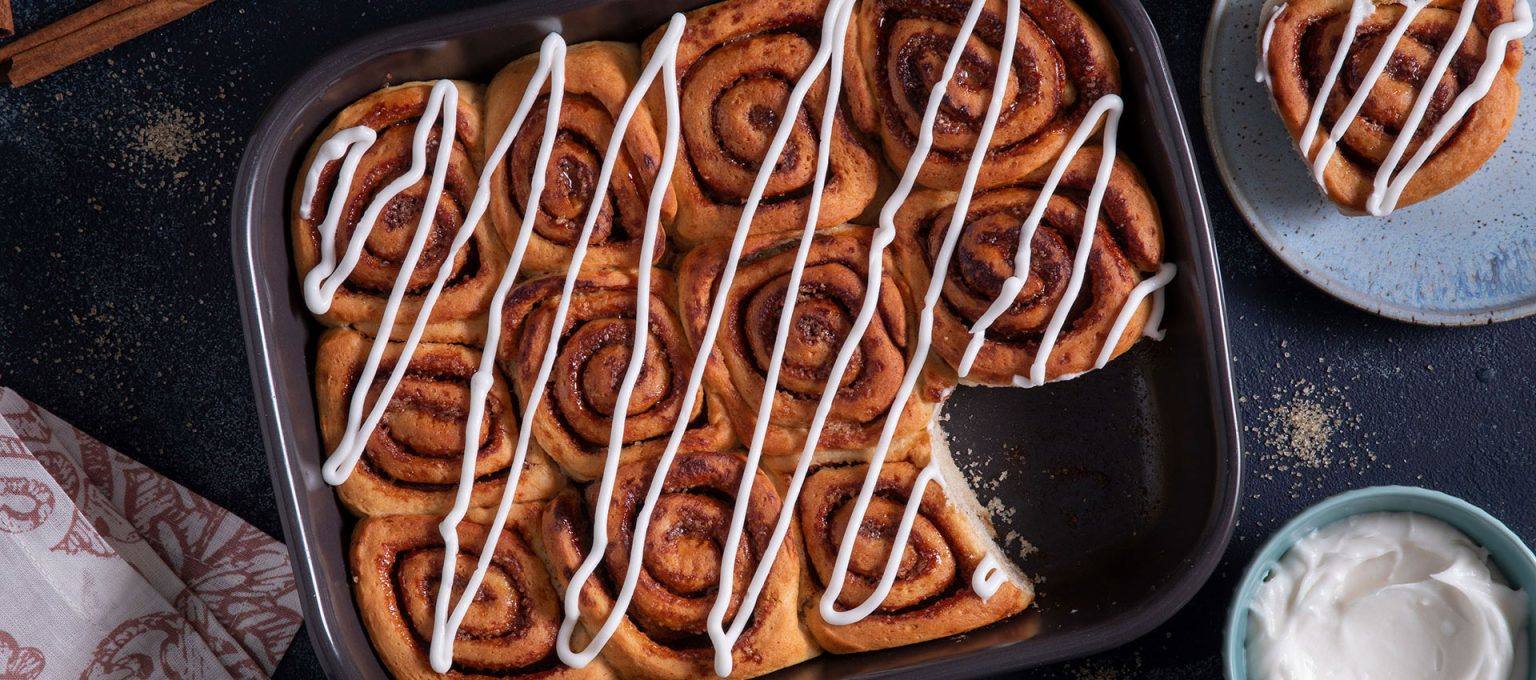 8 tbsp Violife vioblock
1 cup almond milk
8 g instant yeast
1 tbsp sugar
a pinch of salt
3 cups flour
1/4 cup sugar
1 tbsp ground cinnamon
FROSTING:
150 g Violife creamy original
5 tbsps almond milk
4 tbsp maple syrup
vanilla essence
lemon zest
In a large saucepan melt VIOBLOCK with almond milk. Remove from heat and allow to cool.
Sprinkle in the yeast and allow to activate for 10 minutes. Then sprinkle with sugar and salt and stir well. Slowly add in the flour whisking constantly.
When a sticky dough forms, transfer to a lightly floured surface and knead. Form into a ball, place into a greased bowl, cover with cling film and set in a warm place to rise for about 1 hour.
Roll out onto a lightly floured surface using a rolling pin to about a 3.5cm width and a rectangular shape.
Brush with VIOBLOCK and top with sugar and cinnamon.
Tightly roll up the dough and place seam side down. Slice the roll into 12 pieces and place them in a lined baking dish. Brush with VIOBLOCK and cover with cling film allowing to double in size again.
Place in a preheated oven at 170°C and bake for 25-30 minutes.
Meanwhile make your frosting by whisking together all ingredients until smooth and creamy.
When your cinnamon rolls are golden and ready drizzle a generous amount of frosting and serve!