Zucchini Chips
Crispy and easy to bake Zucchini chips will become a new addiction! A delicious appetizer served with Violife Creamy with Garlic & Herbs Dip.
Prep time

15 minutes

Servings

4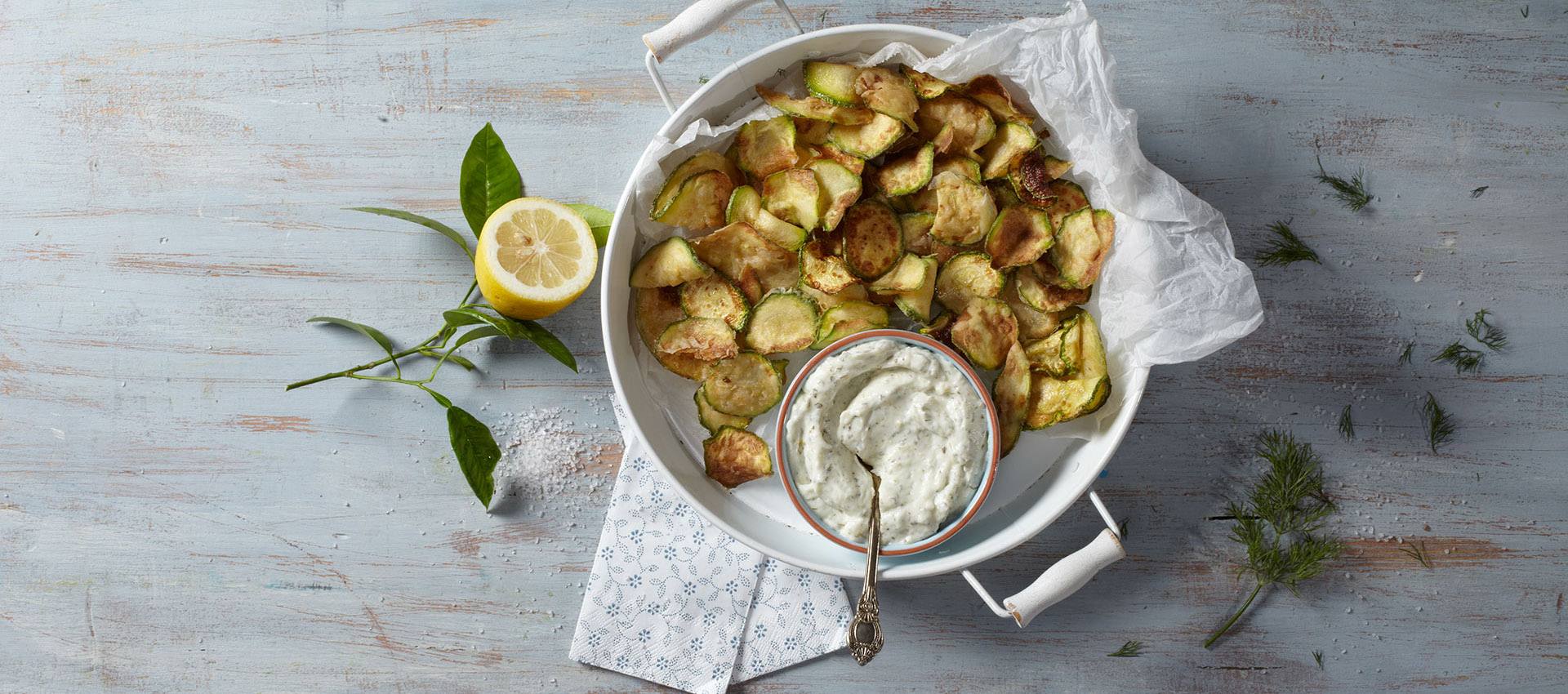 4 zucchinis, sliced
olive oil
salt
FOR THE DIP:
1 pack Violife Creamy with Garlic & Herbs
1 tsp lemon zest
1 tbsp olive oil
salted & ground black pepper
Slice zucchinis preferably with a mandolin.
Spread zucchini slices on large sheets of paper towel and sprinkle with some salt. Cover with paper towel to absorb excess moisture. Leave for 10 minutes.
Preheat oven at 200°C. Line a baking tray with baking paper. Arrange zucchini slices on top in a single layer and brush lightly with olive oil. Bake for 12 - 15 mins until they turn golden.
For the Dip, in a large bowl mix Violife Creamy Garlic with Herbs with lemon zest and olive oil. Season with salt and pepper.