Beetroot Salad
Refreshing and colorful Vegan Beetroot Salad! Add beetroots, your favorite greens, balsamic dressing and top with Violife Just like Feta. Must have!
Prep time

20 min

Servings

Portions 4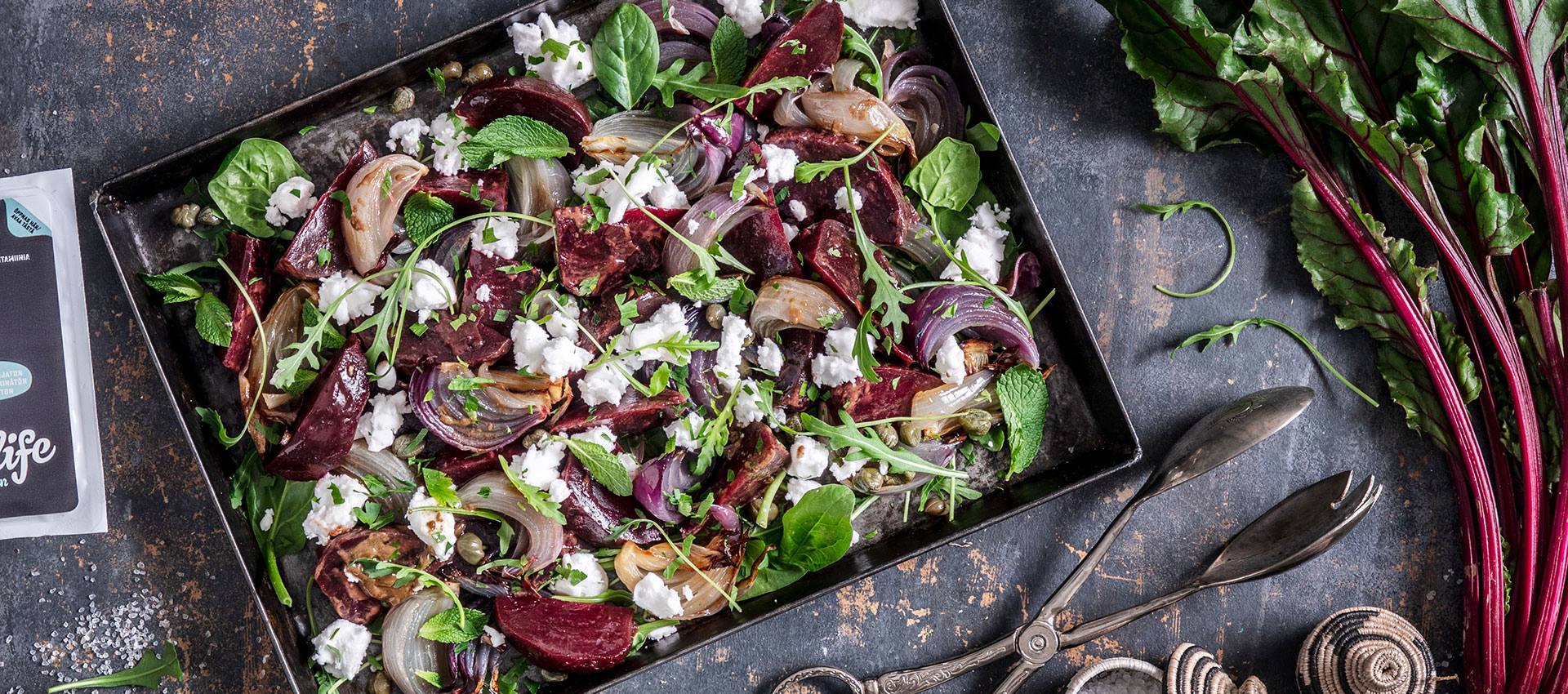 7 oz Violife Just like Feta block, crumbled
10 medium beetroots
4 red onions, quartered
5 tbsps olive oil
3 tbsps capers
a few sprigs of fresh mint leaves, chopped
a few sprigs of fresh flat-leaf parsley leaves, chopped
3.5 oz rocket
3.5 oz baby spinach
FOR THE DRESSING:
3 tbsps balsamic vinegar
1 tbsp mustard
4 tbsps extra virgin olive oil
1 garlic clove, grated
Preheat oven to 356ºF.
Place the beetroots in aluminum foil, close securely and place in the oven for 1 hour.
Meanwhile on a baking tray, toss the onion wedges in 2 tbsp olive oil and season well. Add these to the oven and roast for 20 minutes.
When the beetroots are baked and have cooled, remove the skin with your fingers - you might want to use gloves!
Quarter the beetroots and place in a salad bowl or plate. Top with the capers, herbs, rocket and spinach.
To make the dressing, whisk together all ingredients and drizzle over the salad.
Top with the crumbled Violife Just like Feta and serve.