Traditional Greek Salad
Greek salad and vegan! A delicious combination of Violife Just Like Feta, tomatoes, cucumber, olives and peppers. Amazing summery salad!
Prep time

10 min

Servings

Portions 2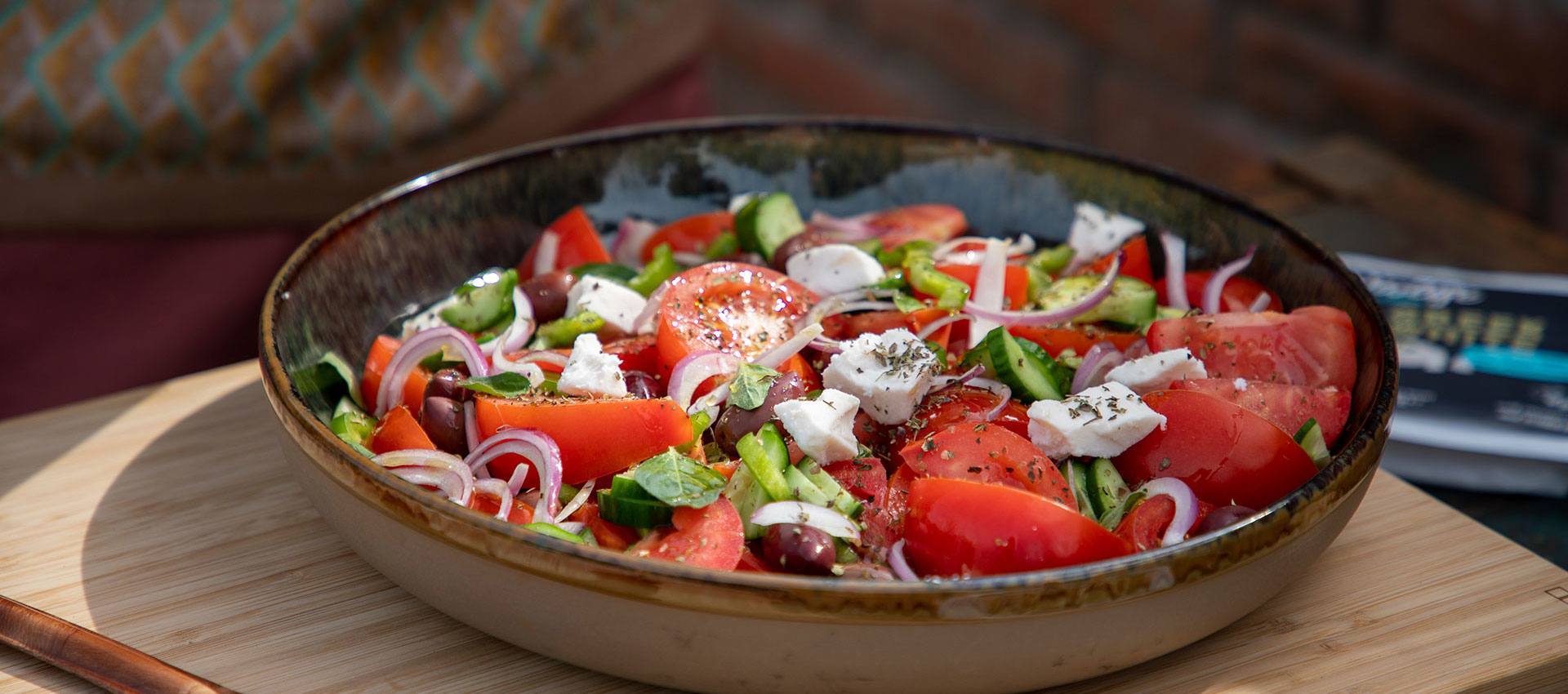 7 oz Violife Just Like Feta Block (cut in cubes)
10.5 oz tomatoes (quartered)
1 large cucumber (sliced)
3.5 oz Kalamata olives
1 medium sized onion (sliced)
1 green pepper (sliced)
1 red pepper (sliced)
FOR THE DRESSING:
½ cup olive oil
¼ cup apple vinegar
lemon juice
Fresh and dried oregano
1 tsp mustard (mild)
fresh oregano leaves
salt and freshly ground pepper, to taste
In a mixer blend together all the ingredients for the dressing.
In a salad bowl add all the ingredients for the salad and the dressing, and mix thoroughly. Top with Violife Just Like Feta in cubes and sprinkle with dried or fresh oregano.