Spring Goddess Bagel
Spring Goddess Bagel is the perfect snack! Fresh and vibrant, full of flavor to enjoy any time of the day. Take dairy free snacking to another level!
Prep time

10 min

Servings

Portions 2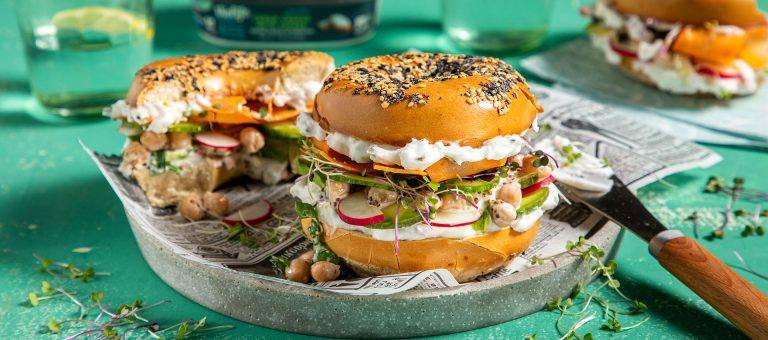 200 g Violife Just like Cream Cheese with Chives
1 can chickpeas, rinsed and drained
1/4 cup chopped parsley
2 tbsp whole grain mustard
2 bagels
1 cucumber, thinly sliced
4 radishes, thinly sliced
1 avocado, sliced
A handful of alfalfa sprouts
To make the chickpea salad, place in a medium bowl chickpeas, parsley and mustard and mix to combine.
To assemble the bagel, halve and spread Violife Just like Cream Cheese with Chives onto both slices. Top with cucumber slices, radishes, chickpea salad, avocado, sprouts and carrot ribbons.
Top with the other half of the bagel and halve to serve. Enjoy!