Vegan Coffee Cake
Surprise everyone with this vegan coffee cake! The best part is the serving cream made with your favorite Violife Just Like Cream Cheese Original!
Prep time

15 min

Servings

Portions 9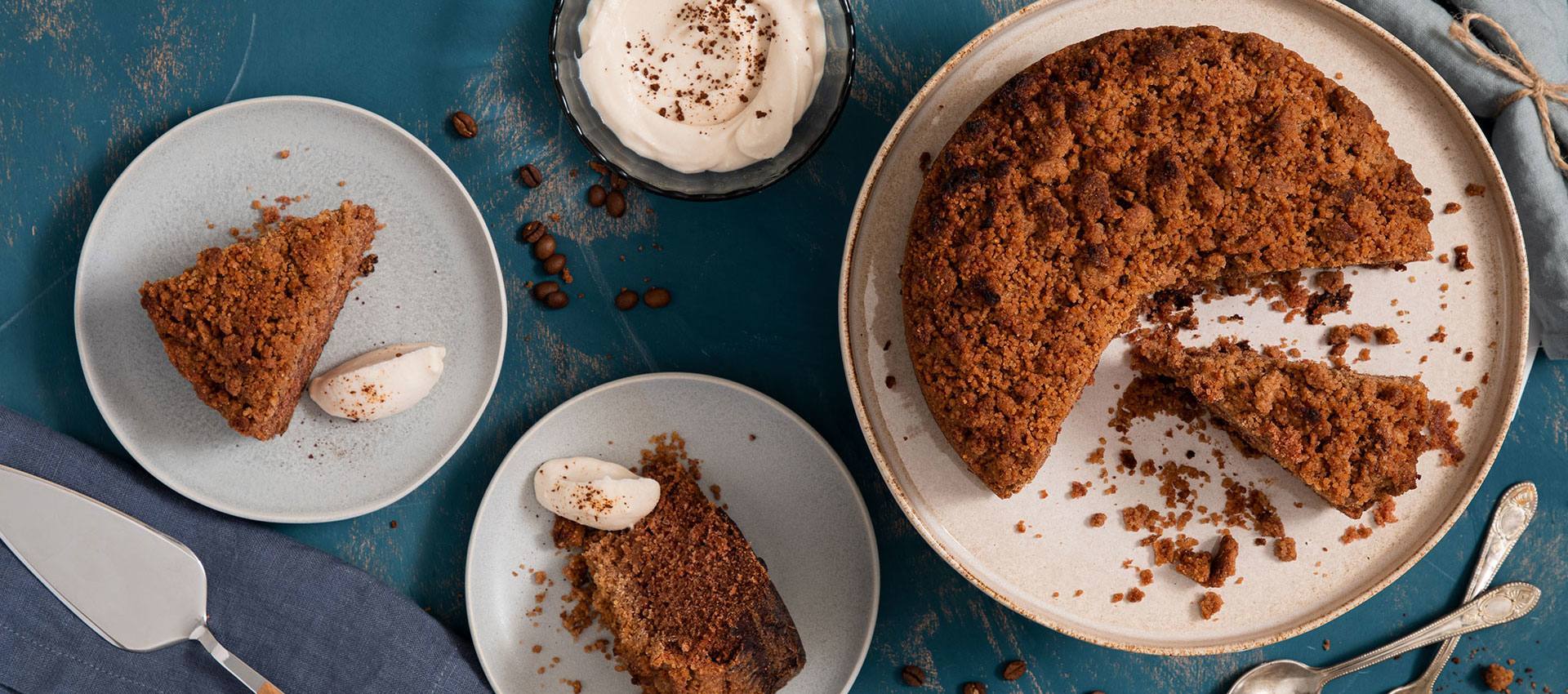 7 oz oat milk
2 oz vegetable oil
1 tbsp white vinegar
7.5 oz all purpose flour
7 oz sugar
1 tsp baking powder
1 tbsp cinnamon powder
¼ tsp salt
FOR THE CINNAMON STREUSEL:
7 oz all purpose flour
6 oz brown sugar
1 tbsp cinnamon powder
2.5 oz vegan butter
FOR THE SERVING CREAM:
1 pack Violife Just Like Cream Cheese Original
1.5 fl oz espresso
1 tbsp vanilla extract
3 tbsp agave syrup
Espresso powder, to garnish
Preheat oven to 356°F.
Grease and line a 20cm cake pan.
To make the cake, combine oat milk, oil, and vinegar in a bowl and set aside.
In a large bowl mix together the flour, sugar, baking powder, cinnamon powder and salt.
Add to the liquid mixture and mix until combined. Pour the batter into the cake pan.
To make the streusel, combine flour, brown sugar, salt, cinnamon powder, and soft vegan butter. Mix well until it becomes crumbly; you can use your fingers to do so.
Top the cake batter with the cinnamon streusel.
Bake for 40 to 45 minutes and then let it cool on a cake rack.
To make the serving cream, combine all ingredients in a bowl and whisk until creamy. Adjust the sweetness with more agave syrup if you like.
Sprinkle with espresso powder and serve with a dollop of serving cream.