Vegan Pasties
Vegan Pasties - melty comfort food perfect for a quick snack! Golden crispy pasty filled with melty Violife Epic Mature. 100% vegan and irresistible!
Prep time

25 min

Servings

Portions 4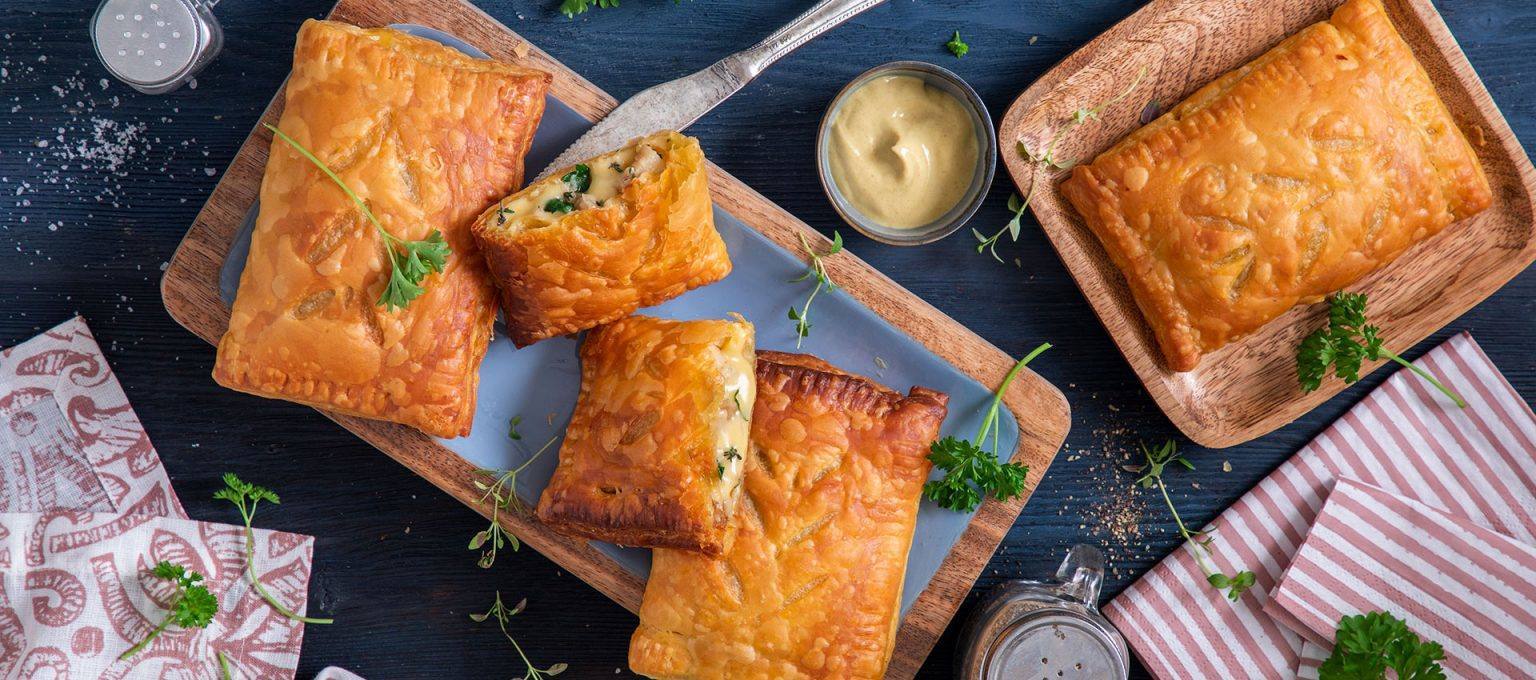 1 pack Violife Epic Mature Cheddar flavour block, grated
1 vegan puff pastry
1 potato finely diced
1 onion diced
1 tbsp plant based butter
1 tsp mustard
1 tsp parsley finely diced
1 tsp thyme leaves
salt and pepper to taste
1 tbsp coconut milk
In a frying pan heat olive oil over medium heat and add the potato. Fry for a few minutes until golden.
Add the onion and butter and stir to coat, until soft and fragrant. Remove and place in a bowl to cool.
Add the mustard, the grated Violife Epic Mature, parsley and thyme. Season with salt and pepper and mix well until combined.
Slice the pastry into 4 equal rectangles and spoon the filling into the side of each rectangle. Brush coconut on the seams of the pastry. Then fold the pastry over the filling like a parcel and use a fork to press down and secure the edges. Brush the pasties with coconut milk and score lightly with a sharp knife.
Preheat the oven to 392°F.
Place in the oven for 15-20 minutes or until golden brown.
Serve warm with some mustard on the side.