Chickpea Stew
Chickpea Stew with Violife Mediterranean Style Grill Me! Discover the perfect cozy dish to enjoy with your family! 100% vegan and irresistible!
Prep time

20 min

Servings

Portions 6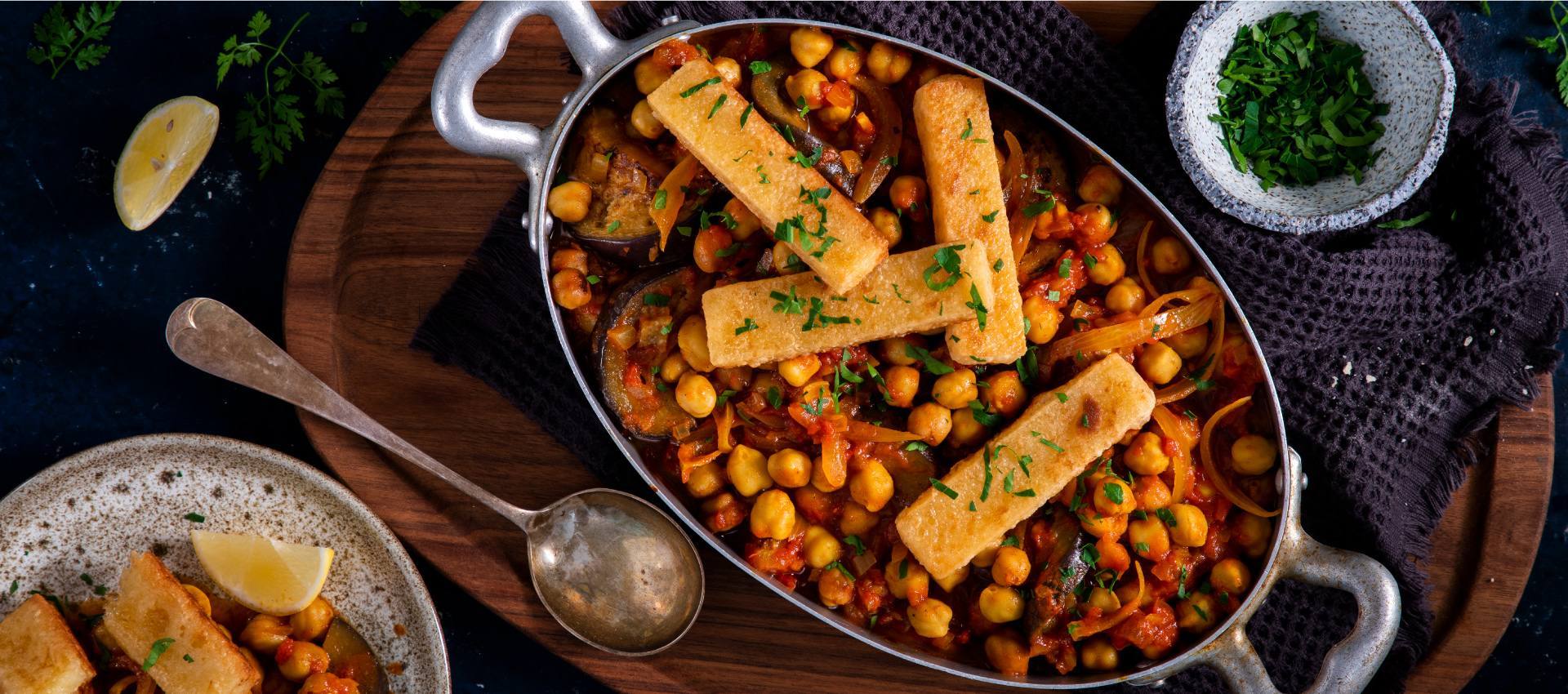 200 g Violife Mediterranean Style Grill Me!, cut into sticks
2 tbsp olive oil
2 onions, finely sliced
6 garlic cloves, crushed
1 tsp ground cinnamon
3 medium eggplants sliced into 2cm rounds
200 g tinned chickpeas
1 small bunch of parsley, chopped
2 x 400 g cans chopped tomatoes
250 g water
Juice of 1 lemon
Flour, for coating
Pitta bread, grilled to serve
In a large pot heat oil over medium heat and sauté the onions for 10 minutes. Add in garlic and cinnamon and cook for 1 more minute. Add the eggplant and fry for 5-7 minutes until golden.
Pour in chickpeas, parsley, chopped tomatoes and a cup of water. Season well and simmer for 30 minutes. Stir in the lemon juice.
Coat Violife Mediterranean Style Grill Me! sticks in flour and place in a frying pan with some olive oil.
Fry for 4 minutes on each side, until golden.
Place on a plate lined with kitchen towel to soak up the excess oil.
Add Violife Grill Me! sticks on top of the chickpea stew and serve alongside grilled pitta bread slices.