Spaghetti Lentil Bolognese
Prep time

15 min

Servings

Portions 6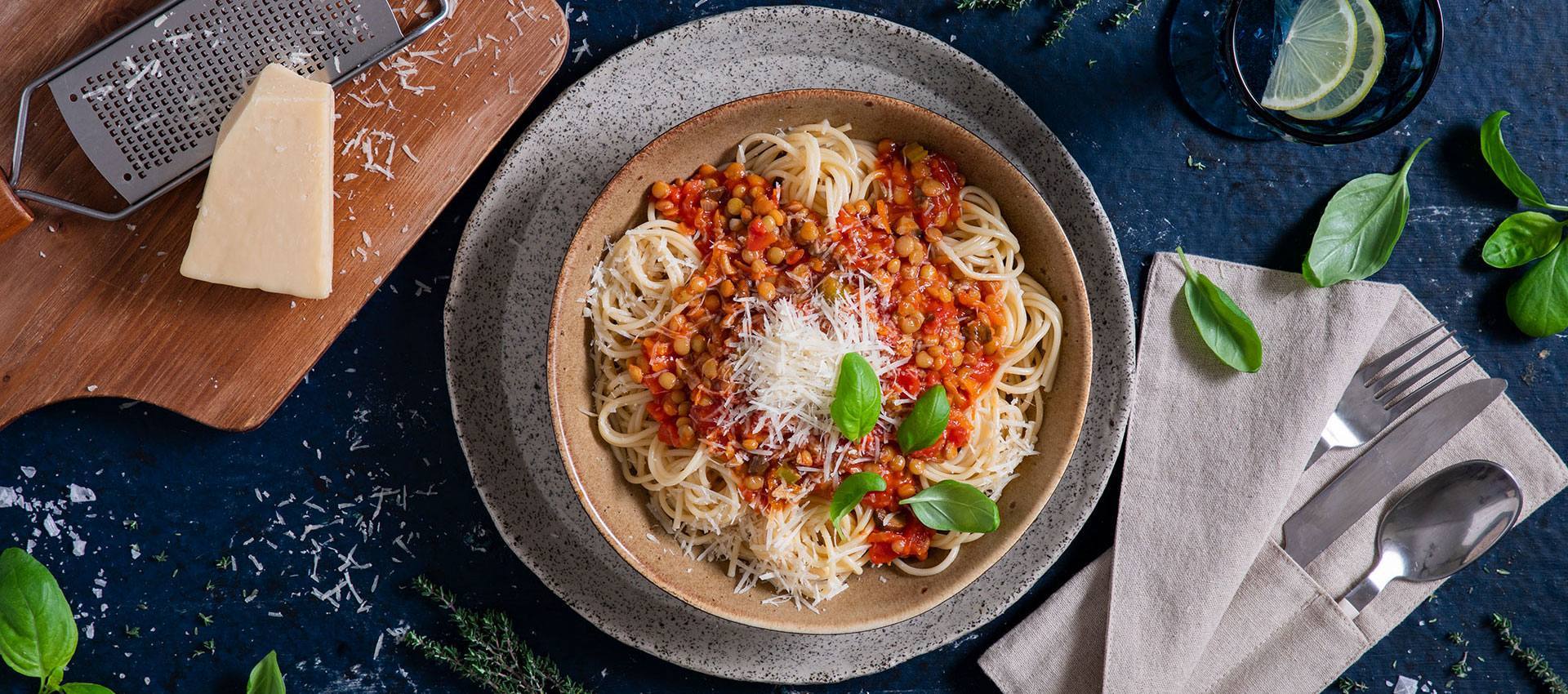 1 pack Violife Parmesan Style, grated
500 g spaghetti
250 g lentils
400 g chopped tomatoes
600 ml vegetable stock
2 tbsp olive oil
150 g mushrooms, diced
2 onions, chopped
2 garlic cloves, diced
1 carrot, grated
2 celery stalks, finely diced
1 tbsp tomato purée
Rosemary leaves, chopped
1 tsp cinnamon
salt and Pepper, to taste
A handful of basil
In a frying pan heat the olive oil and gently sauté the mushrooms until golden. Remove the mushrooms from the pan and set aside.
In the same pan, heat some more olive oil and sauté the onions with the garlic until soft. Add the carrots and celery until fragrant. Stir in the tomato purée, rosemary, cinnamon, salt and pepper. Finally, add the mushrooms back in the pan along with the chopped tomatoes, the lentils and the vegetable stock.
Close the lid and bring to a simmer. Cook for 30 minutes.
Meanwhile, boil the pasta according to pack instructions, drain and drizzle with some olive oil.
When the sauce has thickened, stir through the basil leaves.
Serve the pasta with the lentil bolognese and with grated Violife Parmesan Style. Garnish with basil leaves.