Chickpea Wrap with Vegan Tzatziki
Chickpea Wrap with Vegan Tzatziki is the ultimate wrap recipe! Can be easily prepared ahead and is a great choice for your lunchbox. Taste is fantastic!
Prep time

20 minutes

Servings

3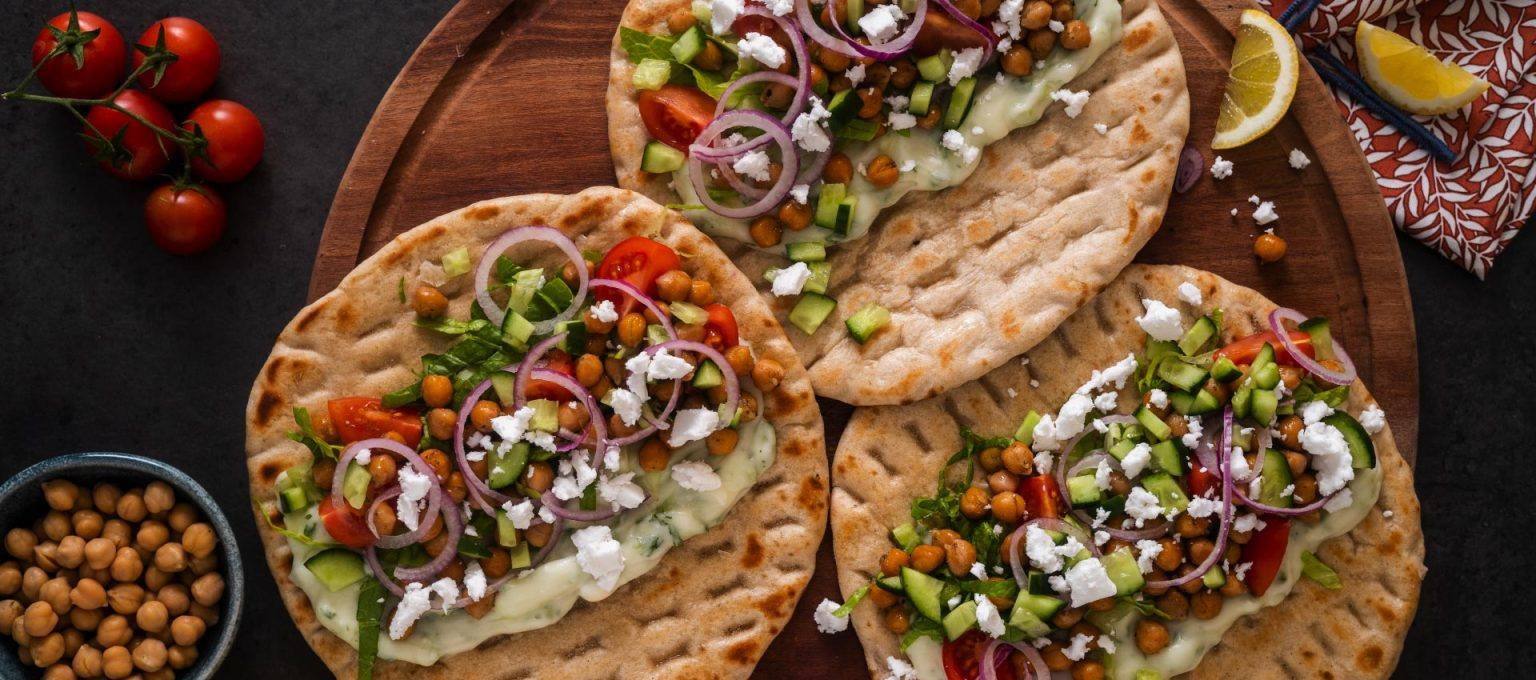 3 pitta breads
1 can of chickpeas drained and rinsed
2 tbsp olive oil
1 tsp ground cumin
salt and pepper to taste
FOR THE TZATZIKI:
200 g Violife creamy original
1/2 grated cucumber
2 tbsp fresh dill roughly chopped
zest of 1 lemon
1 garlic clove minced
salt and pepper to taste
3 tbsp olive oil
TO ASSEMBLE:
200 g Violife greek white crumbled
3 - 4 lettuce leaves finely chopped
1 cucumber diced
10 cherry tomatoes diced
1 red onion sliced
a handful of parsley roughly chopped
Preheat the oven to 200°C.
Drain the chickpeas, add them to a baking sheet and drizzle with olive oil. Season with salt, pepper and cumin and mix well.
Place in the oven for 15 minutes until the chickpeas are golden.
To make the tzatziki, sprinkle the cucumber with salt generously and squeeze out excess moisture. Add to a bowl along with the rest of the ingredients and mix well using a whisk.
When the chickpeas are cooked, spread the tzatziki onto the pita bread, top with the chickpeas, the vegetables and Greek White crumbles. You can either wrap the pitas up or enjoy them open!