Dutch Pancake
Dutch Pancakes - the ultimate after Christmas pancake recipe! Super tasty for breakfast or brunch and very irresistible with lemon cream.
Prep time

25 minutes

Servings

4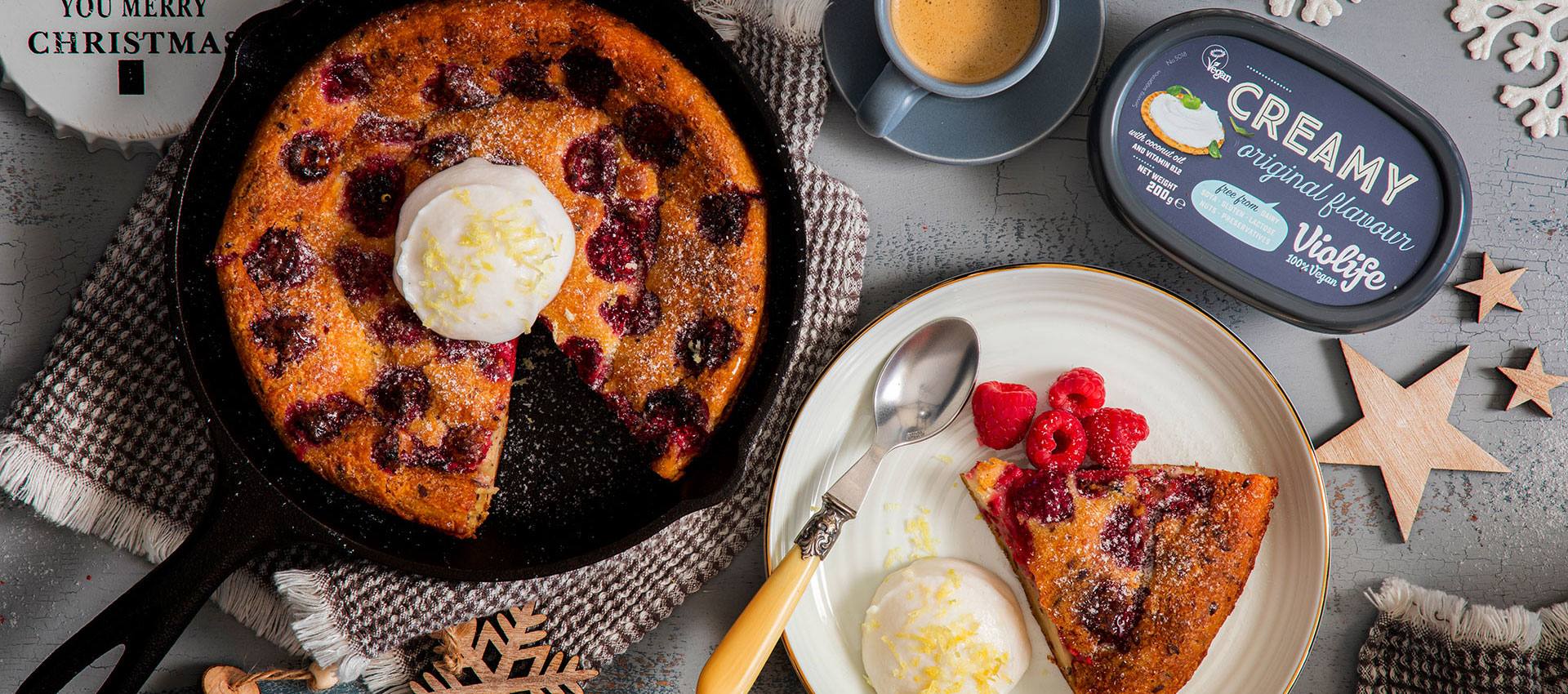 FOR THE PANCAKES:
500 ml coconut milk
250 g all-purpose flour
100 g raspberries, fresh or frozen
25 g sugar
4 flax eggs
1 tablespoon coconut oil
1 teaspoon vanilla extract
1 tsp baking powder
1 tsp ginger
coconut flour for dusting
raspberries to decorate
FOR THE LEMON CREAM:
1 Violife Creamy Original
Juice of one lemon
Zest of one lemon
1 tsp vanilla extract
Place the coconut oil in a cast iron skillet and set it in the oven while preheating it to 200°C.
To make the lemon cream place the Violife Creamy Original, lemon juice, lemon zest and vanilla in a blender and mix until smooth.
Place half of the cream in a bowl, cover and store in the fridge for later.
In the remaining lemon cream add the coconut milk, flour, sugar, flax eggs, vanilla, baking powder and ginger and whisk until smooth. Add the raspberries and gently fold until combined.
Remove the skillet from the oven and pour the batter into the baking dish. Bake for 30 to 35 minutes or until the pancake is set in the middle and the edges are very puffy and golden brown.
Serve with a dollop of the remaining lemon cream, raspberries and dust with some coconut flour. Enjoy while still warm!