Grilled Veggie Skewers
Get your barbeques ready! We've got the perfect summer recipe for you! Grilled Veggie Skewers with Violife Mediterranean Style Block and Violife creamy dip!
Prep time

10 minutes

Servings

2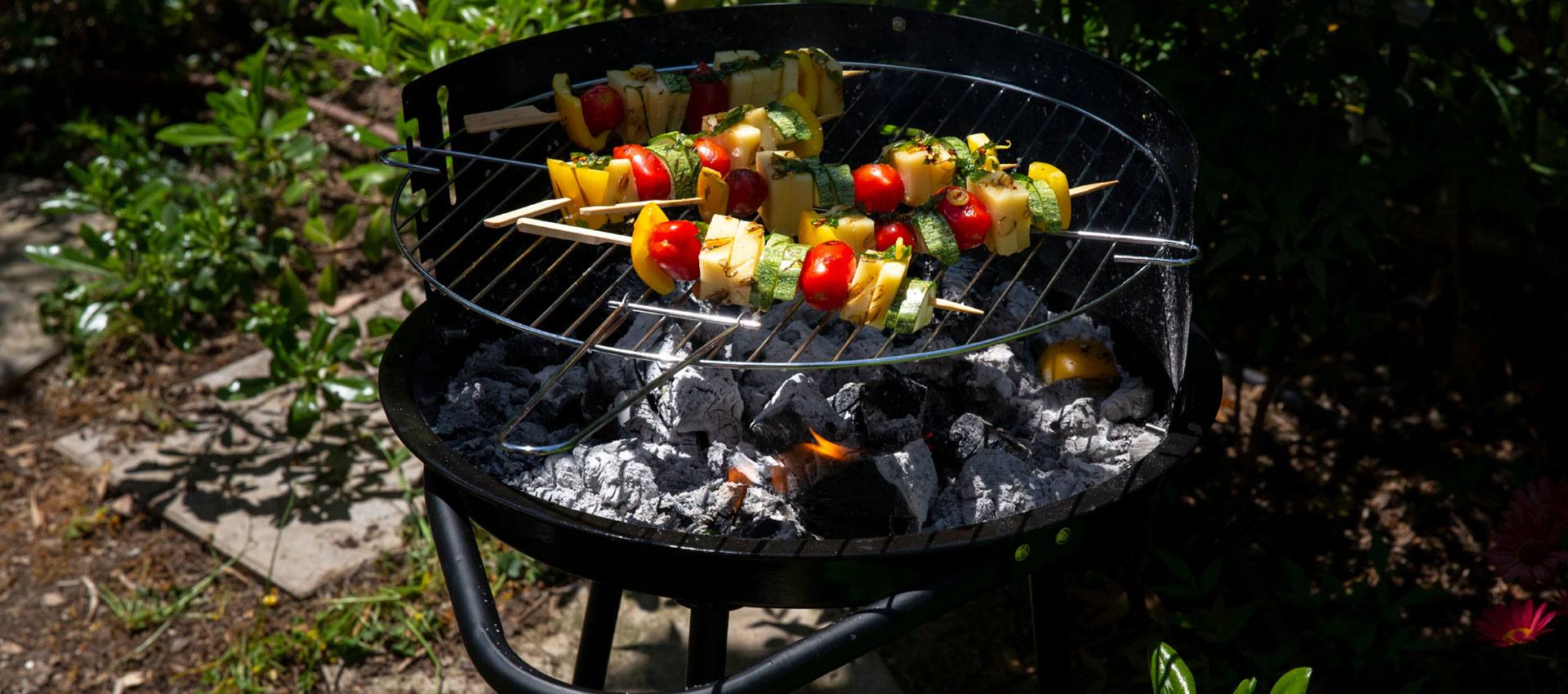 FOR THE VEGGIE SKEWERS:
1 pack Violife Mediterranean Style
1 yellow pepper
1 courgette
140 g cherry tomatoes
½ a bunch of fresh mint
½ tbsp dried red chilli
1 lemon
olive oil
Flatbreads or pittas, to serve
FOR THE DIP:
1 Violife Creamy Original
1 cucumber, grated
1 handful mint, chopped
olive oil
Salt and Pepper, to taste
Place 6 wooden skewers into a tray of cold water to soak.
On a chopping board, cut the Violife Mediterranean Style Block into 2cm cubes, then add to a large mixing bowl.
Carefully cut the pepper into 2cm pieces and add to the bowl.
Cut the courgettes into half-moon slices and finely chop the mint leaves. Add to the bowl.
Add lemon zest, chilli and olive oil. Season with pepper, then mix well to coat.
Preheat the grill to high.
Thread and divide the vegetable pieces between the skewers.
Place onto the bbq and cook under the grill for 10-12 minutes.
For the dip, add salt to the grated cucumber and squeeze until all liquids are gone in a sieve. Place in a bowl with other ingredients and mix.
Serve the veggie skewers with the dip on the side and some flatbreads or pittas.