Pineapple Jackfruit Burger
Get you BBQs ready! It's time for a pineapple jackfruit vegan burger! Discover this amazing recipe, made with Violife Original Slices & Violife Creamy.
Prep time

20 minutes

Servings

4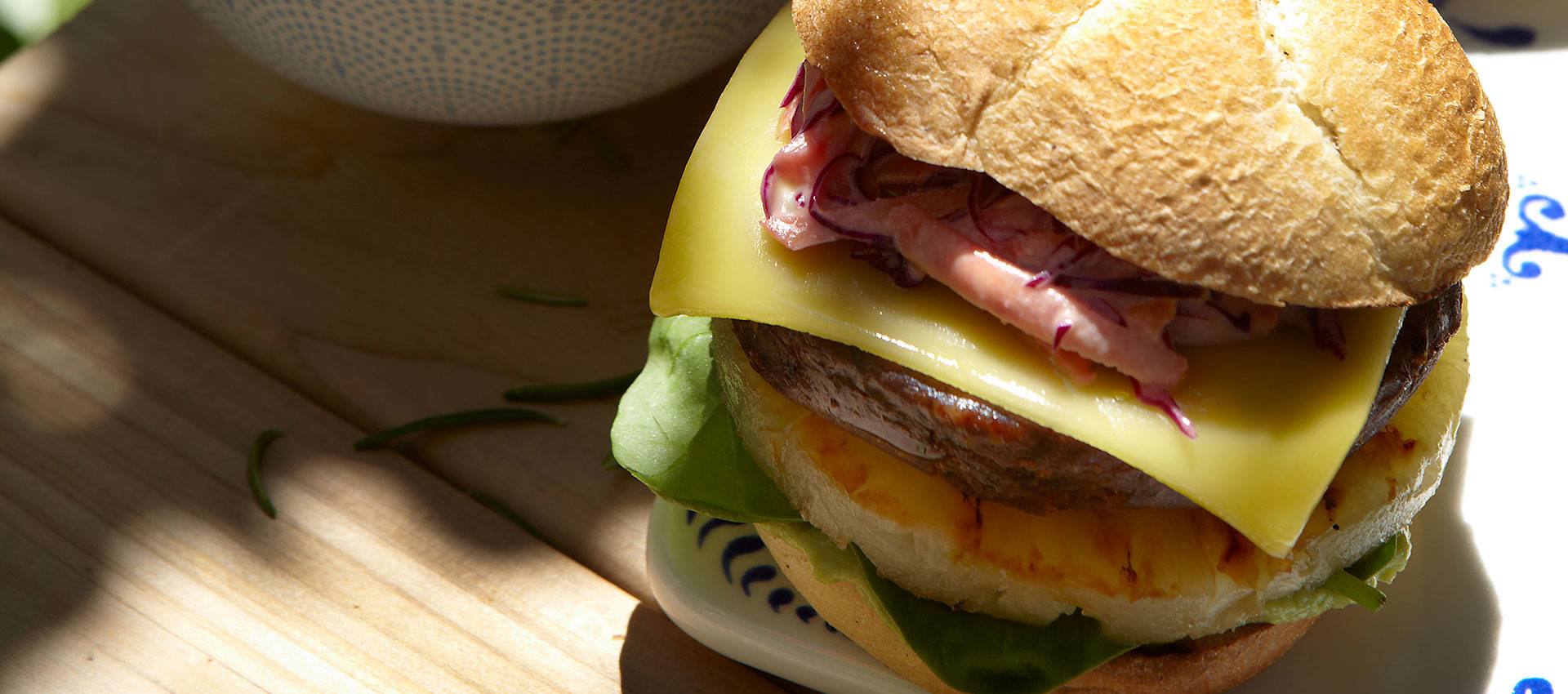 FOR THE BURGER PATTY:
1 can of green jackfruit, drained and rinsed
50 g chickpea flour
1 red onion, chopped
1 bunch coriander, chopped
1 tbsp breadcrumbs
1 tbsp oat milk
1 tsp ginger, grated
1 tsp curry powder
1 tsp paprika
Salt and pepper, to taste
FOR THE COLESLAW:
1 pack Violife Creamy Original
100 g red cabbage, sliced
1 carrot, grated
1 tbsp fresh ginger, grated
2 tbsp olive oil
Salt and pepper, to taste
TO ASSEMBLE:
1 pack Violife Slices Original
4 burger buns
4 slices of pineapple
50 g spinach leaves
200 g guacamole
To make the patty place jackfruit, onion, ginger and coriander in a blender and pulse until combined. Place in a large bowl and add flour, breadcrumbs, oat milk, salt, pepper, curry and paprika. Use your hands to mix and create burger shaped patties, pressing gently so that the consistency is dense.
Place burgers on the barbecue and grill for 10 minutes. Add pineapple slices at the end and grill for a few minutes.
For the coleslaw mix all ingredients with a fork.
To assemble the burger, spread guacamole on the bottom bun, add burger patty, top with grilled pineapple, coleslaw, Violife Slices and spinach.
Secure with a toothpick and enjoy.