Halloween Brownies
Trick or treat? Discover these spooky Halloween brownies made with Violife Creamy Original. Easy and simple recipe - enjoyed by everyone!
Prep time

15 minutes

Servings

4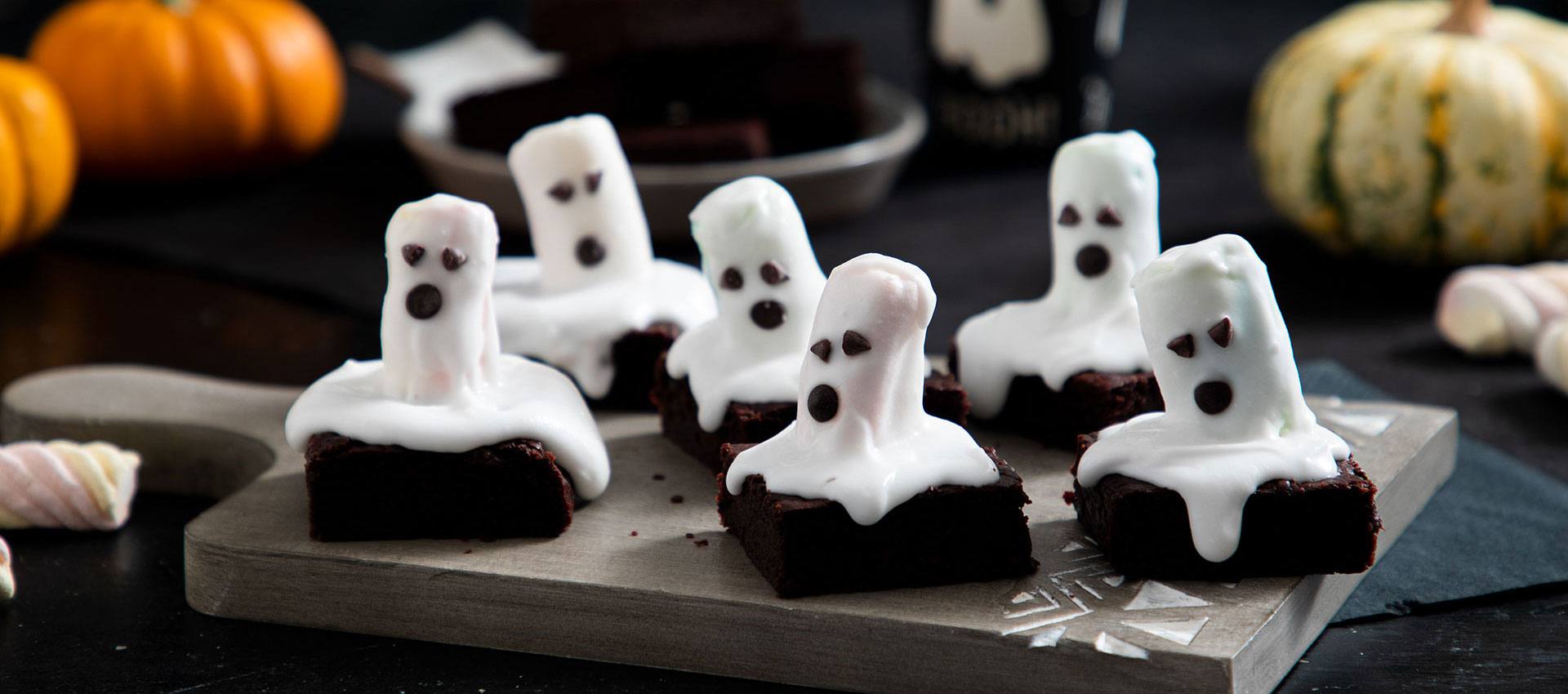 For the ghosts
1 pack Violife creamy original
1 bag white vegan marshmallows
1 tbsp vanilla essence
100 ml coconut cream
2 tbsp agave syrup
For the brownies
140 g plain flour
20 g cocoa powder
200 g caster sugar
80 ml vegetable oil
1 tsp vanilla extract
200 g vegan dark chocolate, melted
240 ml coconut milk
75 g vegan chocolate chips
Preheat oven to 180°C. Line a 20X20cm tin with baking paper.
In a large mixing bowl, add flour, cocoa powder, sugar, and whisk to mix.
Add oil, vanilla, melted chocolate and coconut milk. Mix with a wooden spoon until combined. Add chocolate chips (keeping some for the ghost decorations) and mix gently.
Pour batter into the baking tin and bake for 25-30 minutes.
Meanwhile, in a medium mixing bowl whisk the Violife Creamy with the coconut cream, agave syrup and vanilla essence.
When the brownies have cooled down, cut into equal squares. Place a marshmallow on each square, using a little bit of the Creamy mixture as 'glue'.
Using a spoon, pour the creamy mixture over the marshmallow, resembling a ghost shape. Use the remaining chocolate chips to decorate with eyes and mouths.