Valentines cupcakes
Valentines Cupcakes with Violife Creamy and Sliced Strawberries! You'll love these easy to make delicious little treats. Happy Valentines Day!
Prep time

20 minutes

Servings

6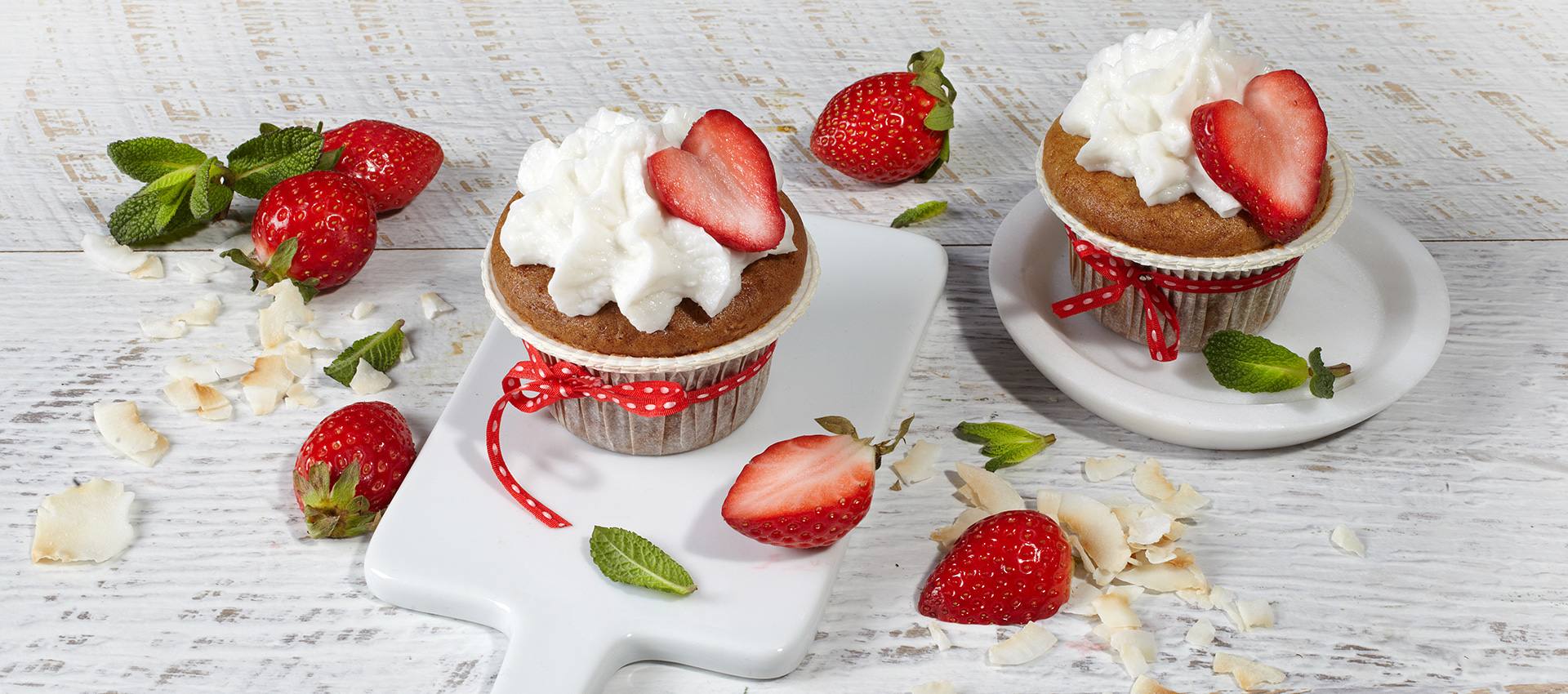 FOR THE CUPCAKES:
220 g all-purpose flour
200 g sugar
1 tsp baking soda
1/2 tsp salt
240 ml almond milk
10 ml vanilla extract
80 ml olive oil
15 ml white vinegar
FOR THE FROSTING:
200 g Violife Original flavour Creamy
50 g coconut powder
100 g powdered sugar icing
Fresh Sliced Strawberries & coconut flakes (to decorate)
Preheat the oven to 180°C and line a cupcake tray with 6 cupcake holders.
Sift the flour into a bowl and add the sugar, baking soda and salt.
Then add the almond milk, vanilla extract, oil and white vinegar. Mix in thoroughly, using a hand whisk to get rid of any lumps.
Pour the batter into a jug and pour evenly into the cupcake liners.
Bake for 20-25 minutes.
Move to a cooling rack and allow to cool before frosting.
Prepare the frosting by mixing together the Violife Creamy, the coconut powder and the icing sugar until well combined. Using a piping bag cover each cupcake with the frosting.
Decorate with fresh strawberry slices and coconut flakes.