Vegan Lemon Bars
These Vegan Lemon Bars are so refreshing! Head to the kitchen and prepare this delicious vegan treat with Violife Creamy for Mother's Day. Enjoy the day!
Prep time

10 minutes

Servings

8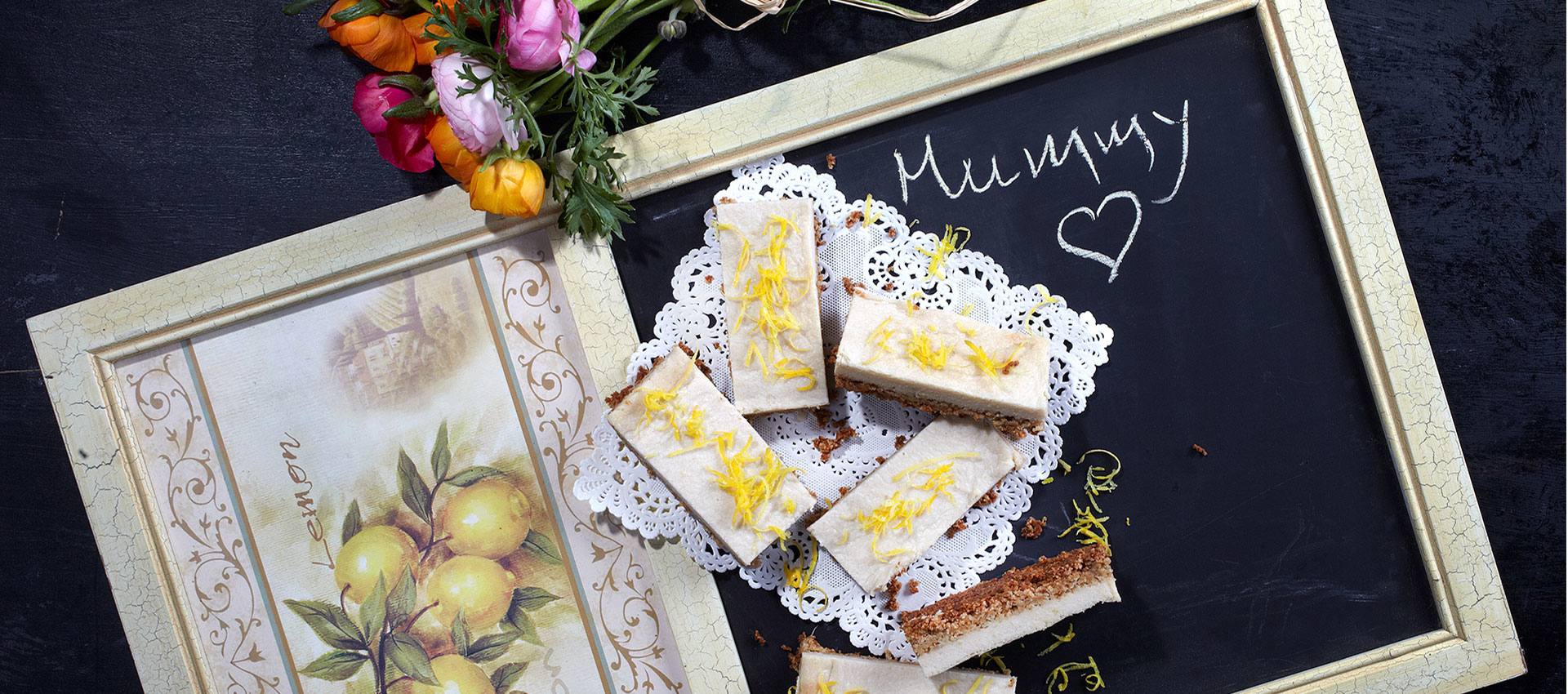 FILLING:
200 g Violife Creamy Original flavour
120 g raw cashews
14 g arrowroot or cornstarch
120 ml lemon juice (2 large lemons)
4 g lemon zest (1 large lemon)
1 pinch sea salt
60 ml maple syrup (plus more to taste)
CRUST:
90 g oats
112 g almonds
1/4 tsp sea salt
24 g coconut sugar
15 ml maple syrup
60 g coconut oil (melted)
Add raw cashews to a mixing bowl and cover with boiling hot water. Let rest for 1 hour (uncovered). Then drain.
Preheat oven to 170°C and line an 8x8 inch baking dish.
Add oats, almonds, sea salt, and coconut sugar to a blender and mix.
Transfer to a medium mixing bowl and add maple syrup and melted coconut oil. Stir with a spoon to combine until a loose dough is formed.
Transfer mixture to parchment-lined baking sheet and spread.
Bake for 15 minutes, then increase heat to 190°C and bake for 5-8 minutes more, or until the edges are golden brown. Remove from oven to cool slightly, then reduce oven heat to 170°C.
Once cashews are drained, blend with Violife creamy original, arrowroot starch, lemon juice, lemon zest, sea salt, and maple syrup. Mix on high until very smooth.
Pour filling over the pre-baked crust and spread into an even layer.
Bake for 20-23 minutes.
Cool in fridge for at least 4 hours. Serve with some lemon zest and cut into slices.