Hot Dogs
Are you ready for the best Hot Dogs in town? You'll just love this amazing combo of your favourite Violife and Meatless Farms Plant-Based Sausages. Delish!
Prep time

5 minutes

Servings

6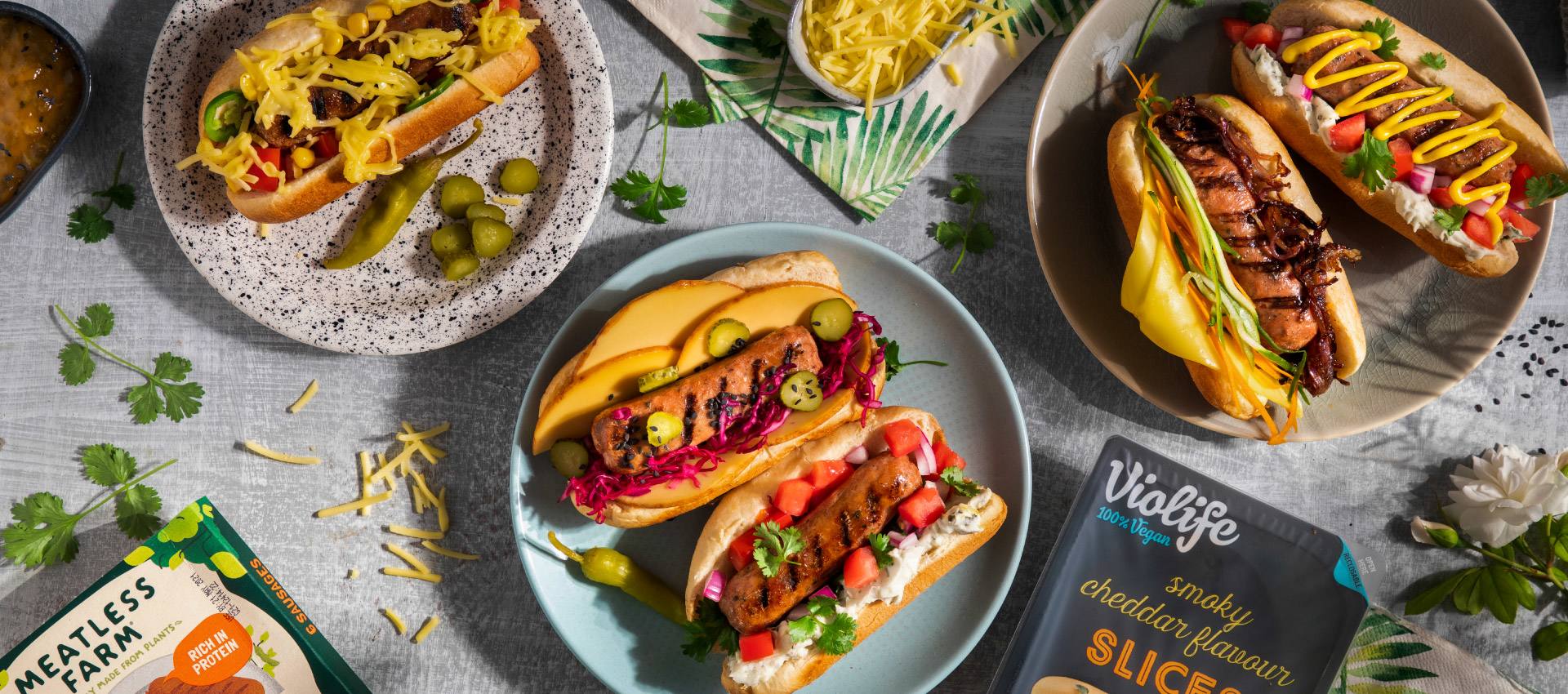 100 g Violife Grated Original
4 Violife Original Flavour slices
4 Violife Smoky Cheddar Flavour slices
100 g Violife Creamy Original
6 Meatless Farms Plant-Based Sausages
6 hot dog buns
TOPPINGS:
2 Tomatoes, cubed
1 red onion, sliced finely
coriander leaves
Jalapenos, sliced
black sesame seeds
spicy mango chutney
Caramelized onions
1 Cucumber, in sticks
3 Carrots, in sticks
½ red cabbage, shredded
mustard
Pickles, sliced
To make your hotdogs, cook Meatless Farm Plant-Based Sausages according to packet instructions.
Heat the hot dog buns in the oven for 5 minutes.
Place the plant-based sausages inside the buns and top with your desired toppings, your desired Violife product, sauces and garnishes.
Feel free to mix and match the toppings and to experiment with flavors!