Oat Pancakes
Amazing heart shaped Oat Pancakes for breakfast! Try this simple recipe using Violife Creamy Original and don't forget to add your favourite toppings.
Prep time

10 minutes

Servings

2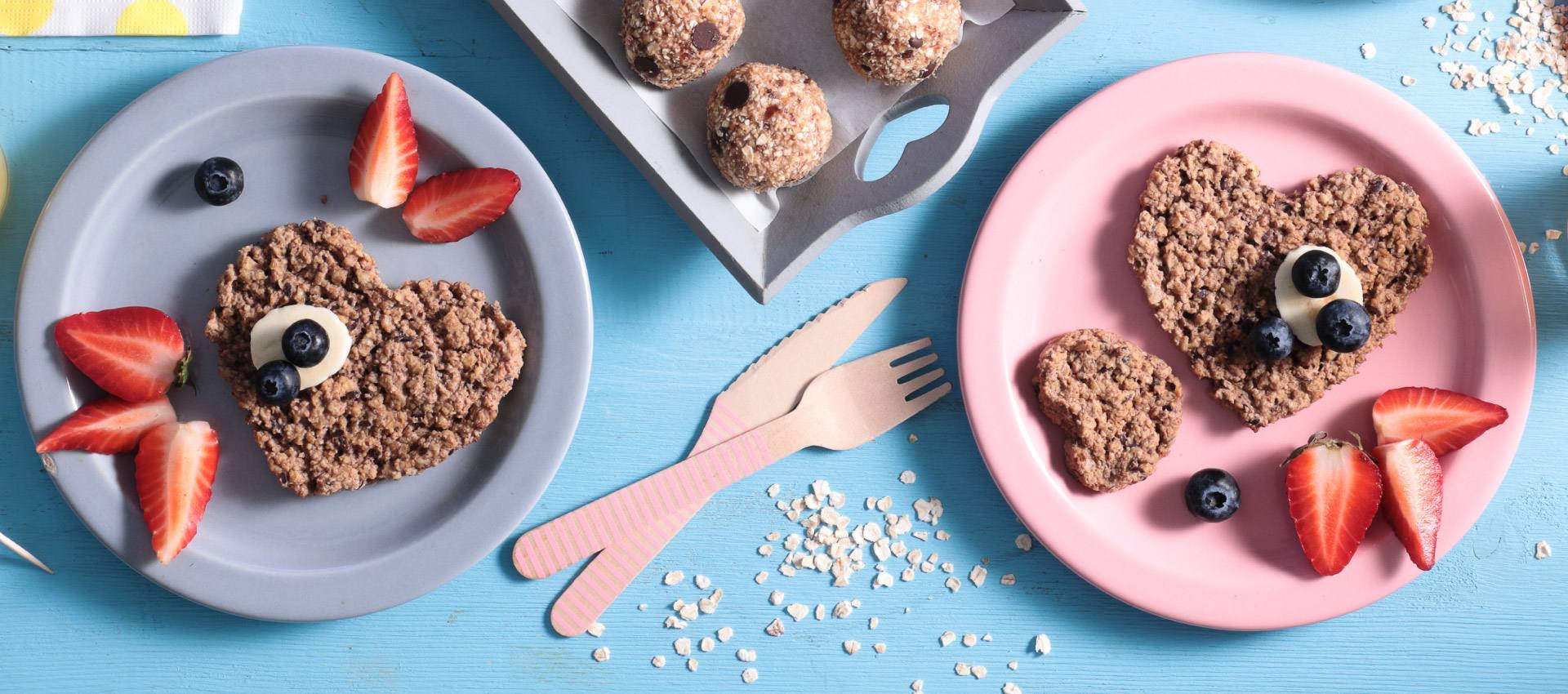 1 pack Violife Creamy Original Flavour
1 cup oats
100 g whole oats
¼ cup all-purpose flour
1 tsp baking powder
½ tsp baking soda
100 ml coconut milk
2 flax eggs lightly beaten
3 tbsp coconut cream
3 tbsp coconut sugar
½ tsp cinnamon
1 tsp vanilla extract
½ tsp sea salt
TO SERVE :
strawberries
fresh berries
banana
maple syrup
Heart shaped cookie cutters
In a large bowl mix together Violife Creamy Original Flavour, flax eggs, coconut milk, coconut cream and vanilla. Whisk until mixture is smooth. Add all remaining ingredients and mix until a batter forms.
Place batter between two sheets of baking paper and use a rolling pin to create an even sheet. Use a heart shaped cookie cutter to create heart shaped pancakes. Place on a lined baking tray and bake for 15 minutes.
Serve with fresh berries, bananas and maple syrup if you like!