Pretzel Brooms with Blue Dip
Pretzel Brooms with Blue Dip - the funniest and easiest Halloween snack! Get the kids in the kitchen and make these cute mini treats with Violife
Prep time

10 minutes

Servings

2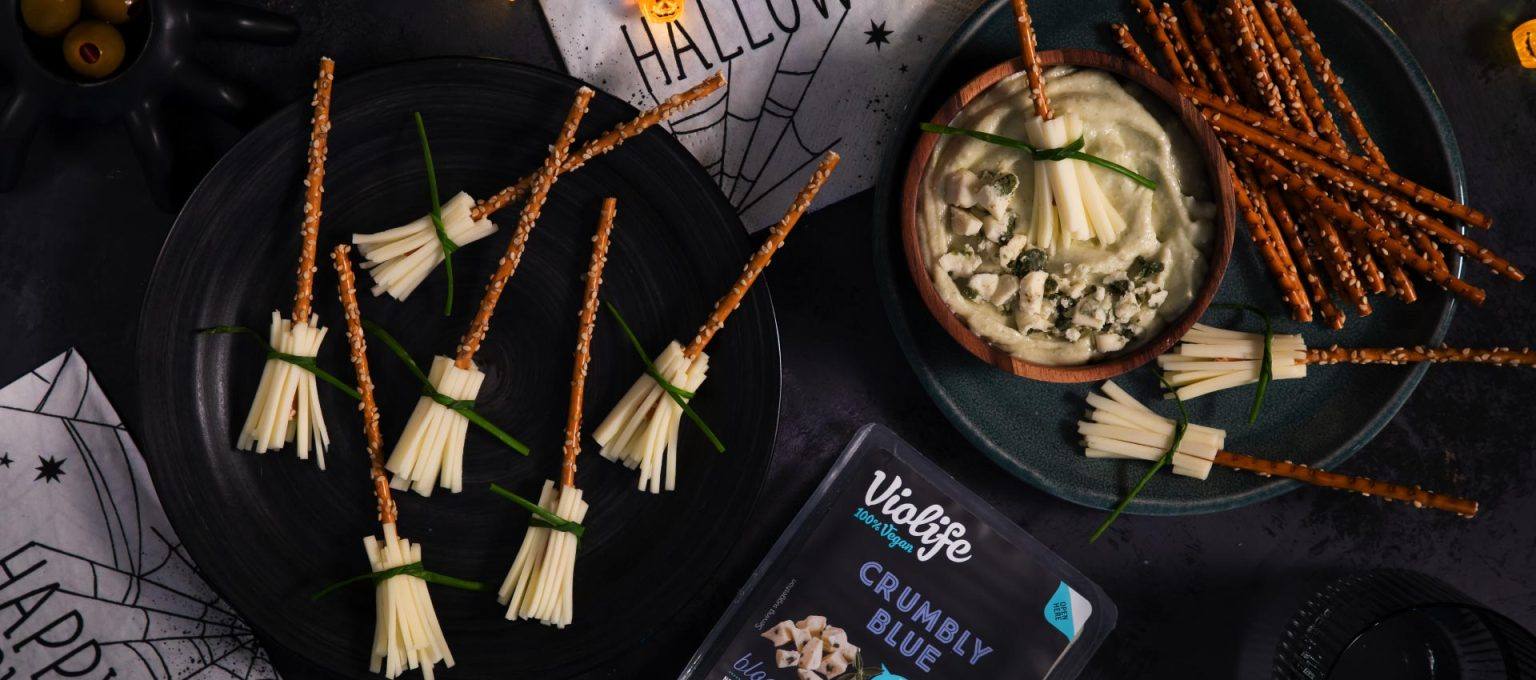 200 g Violife mozzarella flavour slices
1 packet of pretzel sticks
12 chives
a few olives stuffed with pepper green
FOR THE BLUE DIP:
150 g Violife crumbly blue block
3 tbsp olive oil
5 tbsp plant based milk
salt and pepper to taste
To make the blue dip, in a food processor add Violife Crumbly Blue block, olive oil, plant-based milk, season well and blitz until creamy.
To make the brooms, cut Violife Mozzarella flavour slices in half and then into thin matchsticks. Cut the sticks in half again.
To assemble, take a chive and lay it onto a cutting board. Place 4-5 Mozzarella flavour sticks on top of the chive, then add a pretzel stick in the center. Top with 4-5 more Mozzarella flavour sticks and gently tie a simple knot with the chive around the sticks, securing the pretzel stick.
Repeat the process for all the mozzarella sticks, you should be able to make 12 brooms.
Serve with pepper stuffed green olives and some extra pretzel sticks. Dip in the blue sauce and enjoy!