Halloween Le Rond Mummy
Our Le Rond Mummy will get you in the Halloween spirit! You only need four ingredients to prepare this spooktacular delicious mummy.
Prep time

20 minutes

Servings

3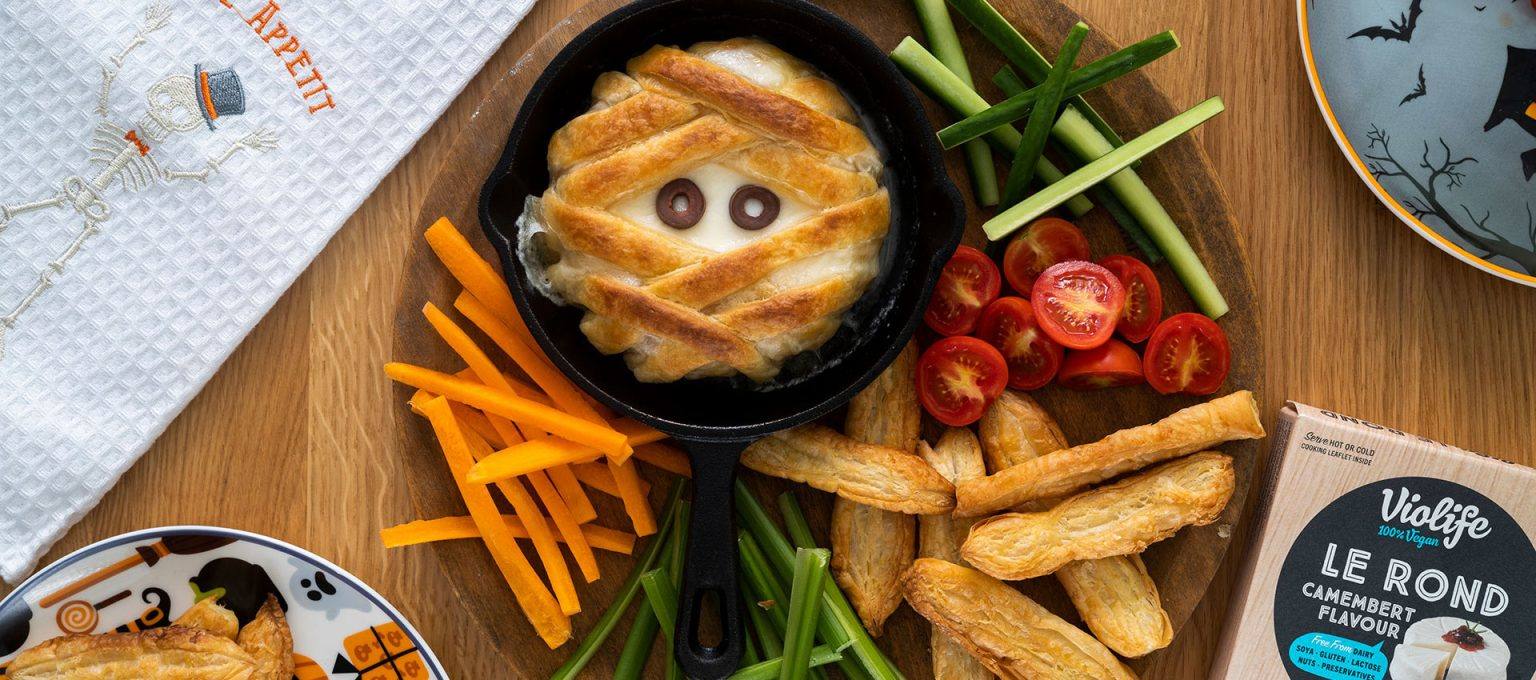 FOR THE MUMMY:
150 g Violife le rond Camembert flavour
1 sheet vegan puff pastry
2 tbsp plant based milk
2 slices of black olives
TO SERVE:
celery sticks
carrot sticks
cucumber sticks
cherry tomatoes halved
Preheat the oven to 200°C.
Roll out the pastry onto a floured surface. Use a round cookie cutter and cut the dough into a circle, about 2cm wider than the Le Rond. Cut the rest of the puff pastry into 1cm strips.
Line a baking tray with parchment paper.
Place the round piece of the puff pastry onto the baking paper and place the Le Rond on top of it.
Wrap the pastry around it.
Use some strips to create a mummy looking shape, by placing them diagonally on top of the Le Rond, leaving space for the eyes in the center.
Place the Le Rond mummy in a small baking dish and place onto the baking tray alongside the rest of the strips. Brush all the pastry parts with milk and bake for 5 minutes.
Remove the pastry strips carefully and bake the Le Rond Mummy for 15 more minutes or until nicely melted and golden brown.
Add the olive slices as eyes and place in the center of a wooden board. Decorate the board with the vegetable sticks and the golden puff pastry strips. Spooktacular!