Crispy Wontons
Searching for a vegan Chinese recipe? Search no more. You will love these Crispy Wontons! Filled with onions, carrots, mushrooms and Violife grated!
Prep time

20 minutes

Servings

4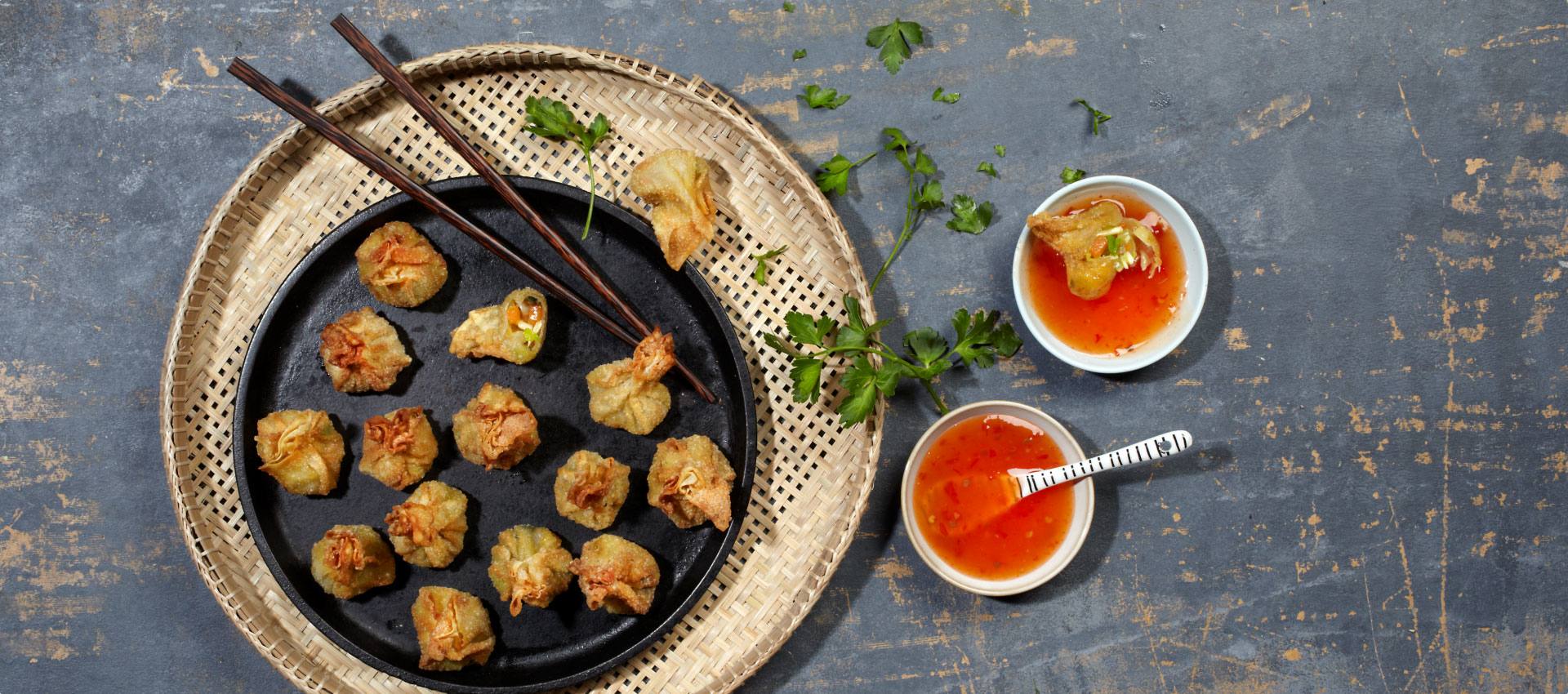 1 pack Violife original flavour grated
1 pack wonton skin (10Χ10 cm)
3 fresh onions (sliced)
½ leek (chopped)
2 carrots (sliced in small cubes)
5 champignon mushrooms (sliced)
1 onion (sliced)
fresh parsley (sliced)
2 garlic cloves (sliced)
extra virgin olive oil
salt & freshly ground pepper
sunflower oil
In a large frying pan sauté in medium fire all the veggies with a bit of olive oil. Remove pan from fire, season with a bit of salt and pepper, add parsley and Violife Grated Original and stir thoroughly.
Place a heaping teaspoon of filling in the center of the wonton. Brush water on all borders of the skin, covering 1/4 inch from the edge. Fold skin over to form a "flower", sealing edges.
n a large pot add sunflower oil and deep fry until the won tons become golden brown.
Drain and serve with a sweet and sour vegan sauce.