Ice Cream Popsicles
Looking for an easy ice cream popsicles recipe now that summer is finally here? Try this fantastic recipe with Violife Original, dates and cocoa powder!
Prep time

20 minutes

Servings

6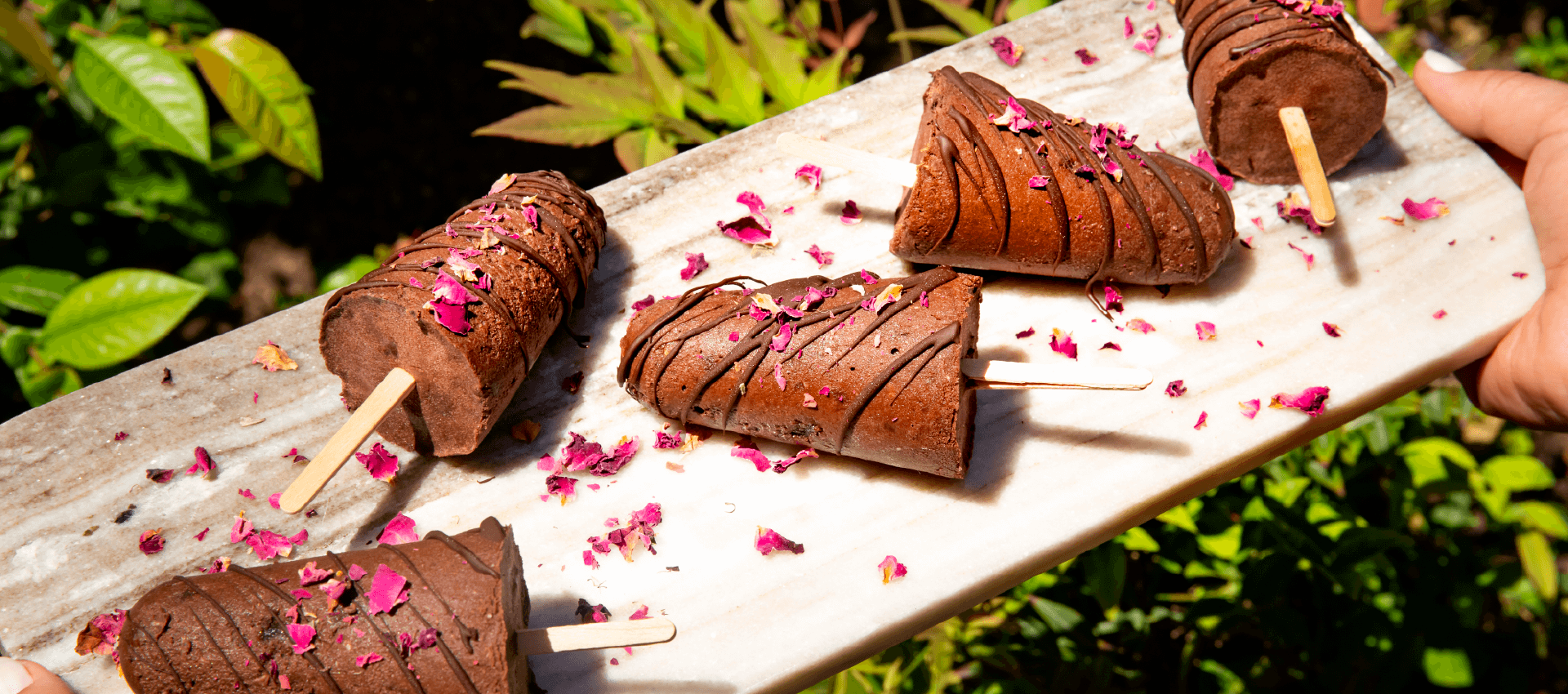 1 pack Violife Creamy Original
7 medjool dates, pitted
½ cup cocoa powder, unsweetened
1 tsp vanilla extract
1 tbsp coconut oil
¾ cup luke warm water
¼ cup raw unsalted cashews
1 pinch salt (omit if cashews are already salted)
1 tbsp vegan chocolate chips, optional
FOR CHOCOLATE COATING (OPTIONAL):
dark chocolate chips
coconut oil
rose petals
In a food processor, combine all dry ingredients, except for chocolate chips if using.
Whisk Violife Creamy Original in a bowl and add processed ingredients, mixing until creamy and smooth.
Add in the chocolate chips.
Grease the silicone mould with coconut oil and pour the chocolate fudge mixture.
Top with holders or insert popsicle sticks.
Freeze for at least 24 hours.
Melt a handful of dark chocolate chips along with a tiny amount of coconut oil.
Line a baking sheet with parchment paper. Remove the popsicles from the freezer and drizzle with chocolate to serve.
Sprinkle with rose petals if you wish.