Fruity Popsicles
Incredibly refreshing fruity popsicles to enjoy this summer! Perfect for warm summer days made with real fruit and our favourite Violife Creamy Original.
Prep time

20 minutes

Servings

8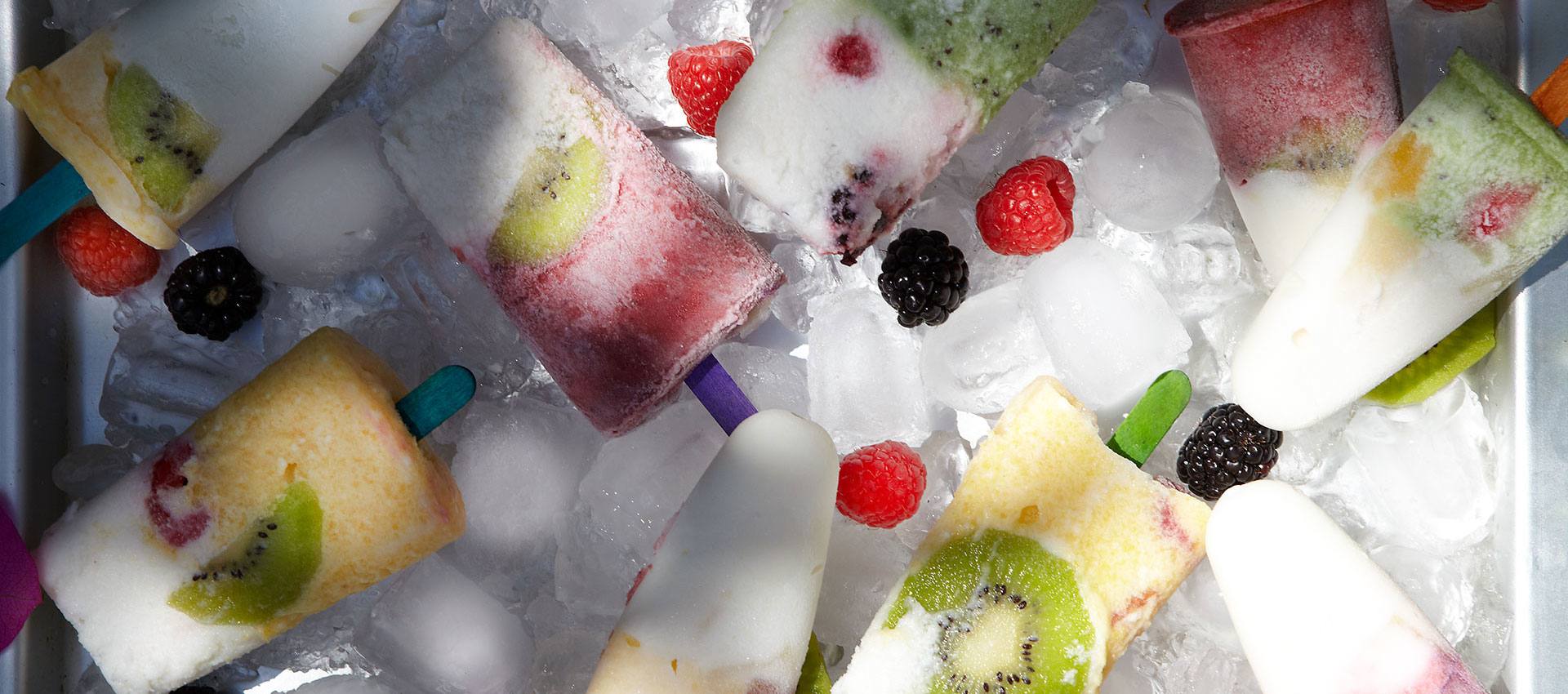 FOR THE ICE CREAM BASE:
1 pack Violife Creamy Original
1 can full-fat coconut cream
1 tsp pure vanilla bean paste or vanilla extract
1/4 cup maple syrup
FOR THE FRUIT PUREE:
100 g blackberries
100 g raspberries
100 g kiwi
100 g mango
Whisk Violife Creamy Original, coconut cream, vanilla and maple syrup, until smooth and creamy. Set aside.
Blend the fruits individually and place in small bowls. Divide the ice cream mixture into 5 parts and place into the separate fruit puree bowls.
Stir well to combine. Keep one part of the ice cream mixture aside without adding to the fruit puree.
Add the white ice cream mixture as a base in all the popsicle/ice cream molds and top with the coloured ice cream mixtures.
Use any leftover fruits inside, if you wish.
Place in the freezer for 24 hours to set.