Banoffee Pie
Banoffee Pie is so irresistible! Dreamy vegan dessert to make at home so light and silky with Violife VIOBLOCK. Simple perfection!
Prep time

15 minutes

Servings

6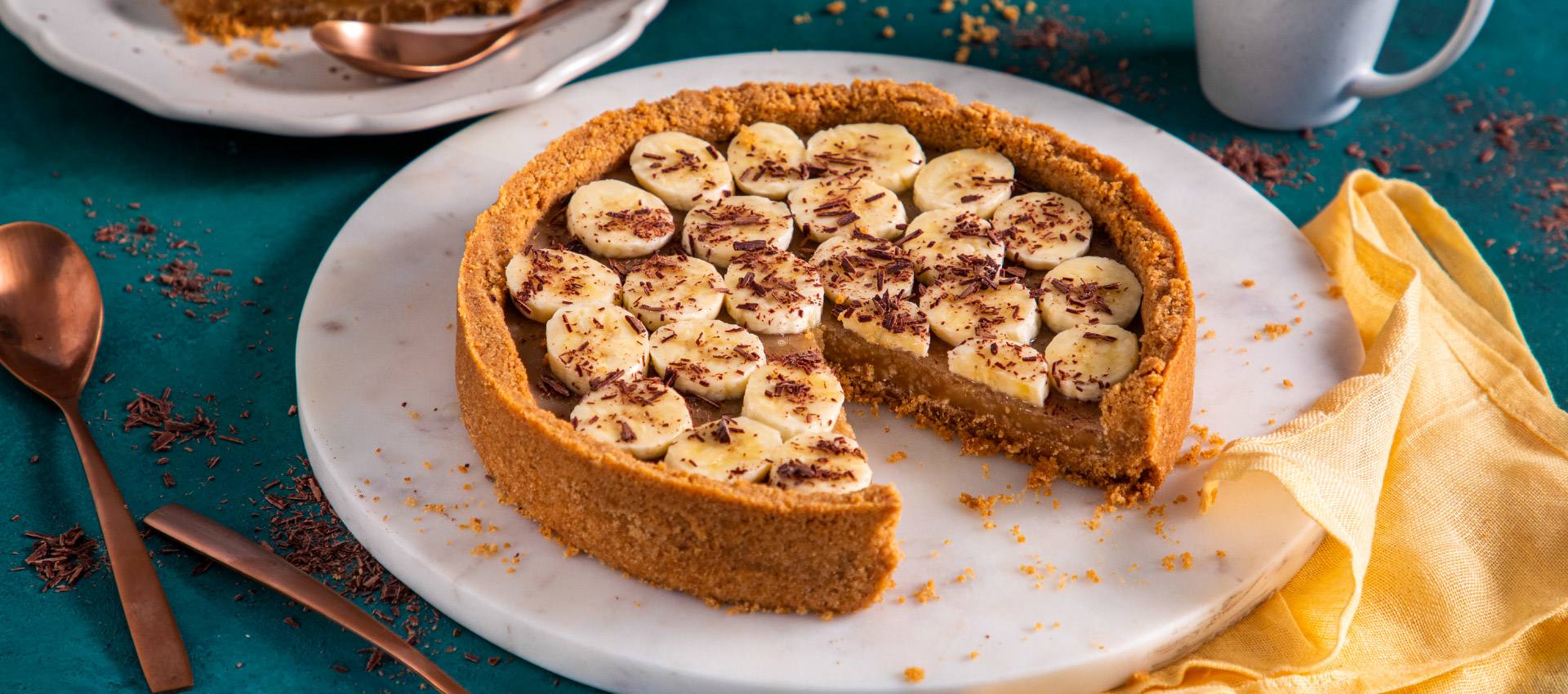 FOR THE BASE:
75 g Violife VIOBLOCK, melted
200 g vegan biscuits
FOR THE FILLING:
2 tbsp Violife VIOBLOCK, melted
1 ½ cups of sugar
½ cup coconut sugar
1 cup coconut cream
¼ cup corn flour
TO ASSEMBLE:
250 g vegan cream
3 ripe bananas, sliced
Vegan chocolate shavings
To make the crust, combine the biscuits with the VIOBLOCK and mix well, until combined. Transfer in a greased tart tin, with a 20cm diameter and use your fingers or the back of a spoon to spread the pastry out evenly.
Blind bake the crust in a preheated oven at 180°C for 15-20 minutes. Set aside to cool.
On a medium saucepan over medium heat, add VIOBLOCK, sugar, coconut cream and corn flour. Mix well with a wooden spoon and simmer for 10 minutes. Set aside to thicken and slightly cool.
Pour the caramel sauce onto the biscuit base and place in the fridge to set for a few hours.
Layer the banana slices on top of the caramel sauce and decorate with chocolate shavings.
Pour some vegan cream over the banoffee pie for extra flavor and enjoy!