Mac & Cheeze Bomb
Mac & Cheeze bomb is exactly what you were looking for! Easy to make with Violife EPIC Mature, Original Grated and Cheddar Flavour. This dish is a real bomb!
Prep time

10 minutes

Servings

4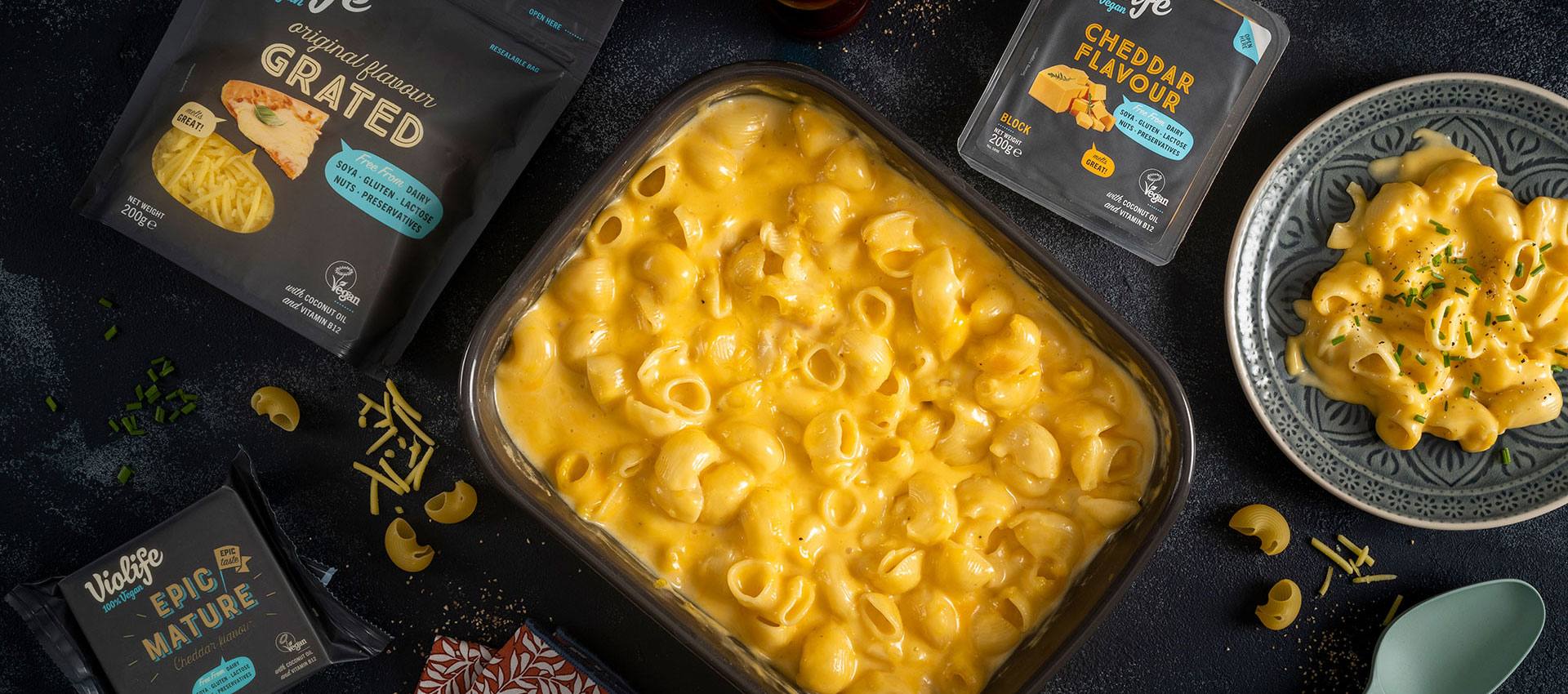 200 g Violife Cheddar Flavour block
200 g Violife Epic Cheddar Flavour bloc
200 g Violife Original Flavour Grated
250 g pasta shells
750 ml oat milk
freshly ground pepper
Fresh chives, chopped
In a deep roasting dish place Violife Cheddar flavour block and Violife EPIC Cheddar flavour block.
Top with the pasta shells and the oat milk, freshly grοund pepper and Violife grated Original. Make sure all the pasta shells are covered with oat milk and place in a preheated oven at 200°C for 35 minutes.
Remove from the oven and stir well, until everything has melted nicely.
Serve warm with some sprinkled chives on top and enjoy!