Vegan Cornbread
How to make cornbread from scratch at home?! Here's the most EPIC Vegan Cornbread made with your favourite Epic Cheddar Flavour block.
Prep time

20 minutes

Servings

4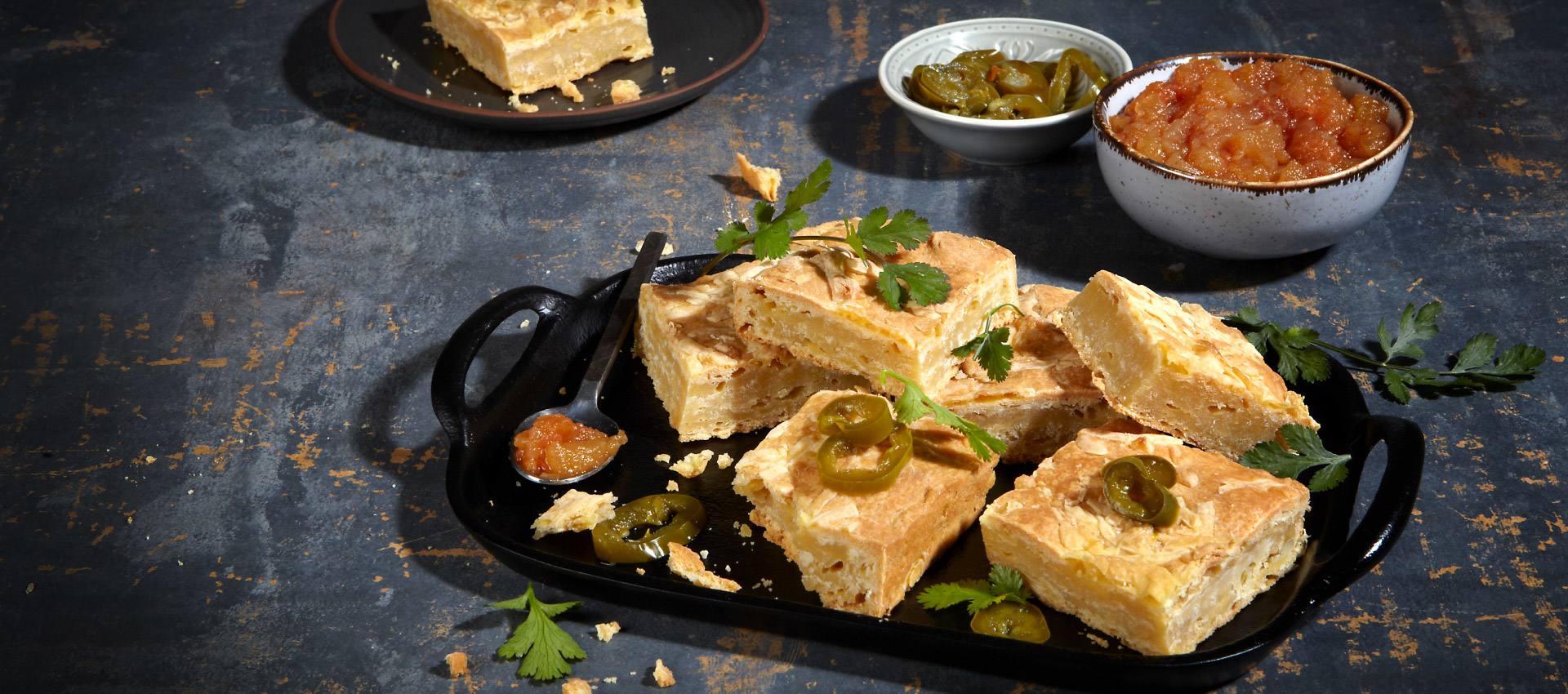 2 packs Violife Epic Cheddar Flavour, grated
3 batches flax egg (1 ½ Tbsp flaxseed + 4 Tbsp water)
390 ml unsweetened plain almond milk
2 tsp lemon juice
1 tsp baking soda
148 g coconut butter
200 g organic cane sugar
60 g unsweetened applesauce
200 g fine yellow cornmeal
220 g all-purpose flour
1 tsp sea salt
Jalapenos, to serve
Preheat oven to 170°C and grease an 25x12 baking dish.
Prepare flax egg in a small bowl and let set for a few minutes. In a bowl mix the almond milk with lemon juice and let curdle. Add baking soda and set aside.
In a large mixing bowl, add coconut butter and sugar and whisk. Then add applesauce, flax egg, and whisk once more. Next add almond milk mixture and whisk vigorously again to combine.
Next add salt, cornmeal, flour, 2/3 of the grated Violife Epic Cheddar Flavour block and stir with a spoon until incorporated.
Add batter to lined baking dish, sprinkling with the remaining Violife and bake for 35 minutes.